Rate Now
Share Your Experience
Have you seen Dr. Lindita Hobdari?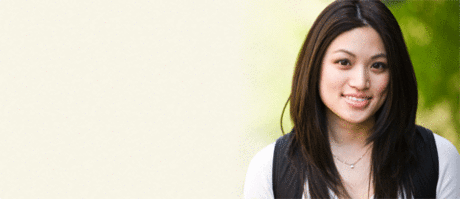 Birth Control
Get the facts about birth control so you can decide which type is right for you.
Quality Rating
Highly Satisfied
70 Ratings with 20 Comments
5.0 Rating
June 8th, 2017
Best in town.
5.0 Rating
July 27th, 2016
5.0 Rating
May 4th, 2016
Intuitive Doctor
I had my first visit with Dr. Hobdari. She was thorough & very pleasant while explaining results of my blood work etc.. At one point she stopped and asked what I use on my face. Let me explain that I've had a life long struggle with my skin. At 38 years old I am STILL struggling with acne and oily thick skin. It may sound petty to some but it has affected my self esteem & confidence. I would have never thought to bring it up to her. She promised to help me and wrote an Rx to try out. I cannot tell you how good it made me feel that she was able to see that helping me with this would truly help my quality of life. I'm very excited to see results. The best part is she seems just as excited to help me!
5.0 Rating
January 9th, 2016
I have lived in Naples over 30 years. I have not seen another Dr. since my first visit with her 8 years ago. She skilfully practices acupuncture and recommends quality herbal remedies, She does not believe in just writing prescriptions and sending you out the door. She listens and truly cares about her patients. My parents will soon be her patients and I am confident the quality of care they will receive will be the best available. Dr. Hobdari has also helped me look years younger with her anti-aging skills. She spends more time with patients on medical challenges but if you are fortunate enough to get an appointment she is an expert with fillers, Botox and lasers. My friends have seen her too after they see me!
5.0 Rating
November 24th, 2015
She's the best!
Dr. Hobdari is a superb doctor. She is very professional, extremely smart, and intuitive. She has been "right on target" with her diagnosis and treatments, when even the specialists I've been with the same symptoms could not figure out what was going on with me. I highly recommend this doctor. All of the staff in her office are also very professional, and efficient.
5.0 Rating
September 15th, 2015
Recent patient
What a great experience it was visiting Dr. Hobdari's office. The warm reception, the most courteous and competent staff were only the beginning of the experience. Dr. Hobdari herself has amazing bedside manners, she carefully asked well thought, probing questions and timely diagnosed and treated my condition. I would heartedly recommend her and her services.
4.0 Rating
June 23rd, 2015
5.0 Rating
April 7th, 2015
Acupuncture
Dr Hobdari is the most amazing doctor I have ever been seen by! I have been with Dr. Hobdari for a number of years. During her pregnancy leave I was seen by by another doctor in her place. I had accute bronchitis. It lasted awhile. In the meantime I had lost my sense of smell and taste. I went to an ENT, an eye doctor, had an MRI, CAT scan and finally to see an allergy doctor. None of them could tell me what was wrong. Dr. Hobdari for years would ask in it ever came back and I would say no. During my latest appointment to go over my lab results Dr. Hobdari asked if I would consider acupuncture. At this point in time with no smell or taste for almost 5 years I agreed to give it a try. During my first acupuncture appointment as Dr. Hobdari was inserting the needles I could SMELL the alcohol on the prep pad. At first I did not say anything as I thought it was just wishful thinking. She left the room and when she returned I could smell a fragrance on her hands!! I asked it she had just used soap prior to coming in...she smiled and said yes she had. I could not help myself but a tear rolled down my cheek. I was overjoyed! This morning I put on perfume that I hadn't been able use for years because it had a rancid odor...to my delight when I sprayed it on I could SMELL it. It was just as I had remembered. My taste is coming in spurts. Yesterday I tasted Grape Crystal light and knew what I was drinking. I cannot say enough about Dr. Hobdari and acupuncture! I am a true believer. Thank you from the bottom of my heart Dr. Hobdari !
5.0 Rating
March 25th, 2015
the care at the right time
1.0 Rating
January 29th, 2015
5.0 Rating
September 20th, 2013
She is TOP NOTCH!!
I moved to Florida in 2009 and have had several PCP's and cardiologist.....none of which were anything to brag about! When I had enough with my current PCP and his incompetence I decided to search out someone with compassion and impeccable skill...........this is when I found Dr Hobdari. She is TOP NOTCH in her field in my opinion!! She is highly skilled in her profession, she goes that step beyond!! Her first appointment starts with a detailed medical history and then sends you to the lab for a COMPLETE lab workup.........not just the basics like other PCP's do!! When you go back you get a head to toe physical over every inch of your body.........she misses nothing! When you see her for an appointment regarding a medical issue, you get an on the spot diagnosis.....not a "guess it might be"......"I suspect"......"well I think"...........NOT HERE, she tells you exactly what the problem is and how she intends to treat you! She does MANY test IN HOUSE and that alone speaks for itself! She is the kind of doctor I was looking for and she has my utmost respect trusting her with my healthcare! She has won most compassionate doctor awards year after year! She sees both women and men and my wife agrees totally with my assessment of her. You will not find a more competent and compassionate doctor in Naples, FL! On a scale of 1-10 she is a 10 hands down!
5.0 Rating
June 14th, 2013
Best Doctor In Naples
I did not have a regular doctor before I started seeing Dr. Hobdari. She was recommended to me by a co worker and I LOVE her. You never have to wait long in her office, and all of her staff is very helpful, prompt, and accomodating. Also, Another very cool thing about what she does is her patient portal. I get to have direct contact with her about ailments or questions I may be having about health issues. I love her!!!! I have never felt more comfortable with a Doctor, and I reccomend her to everyone I know.