Rate Now
Share Your Experience
Have you seen Dr. Lino Ossanna?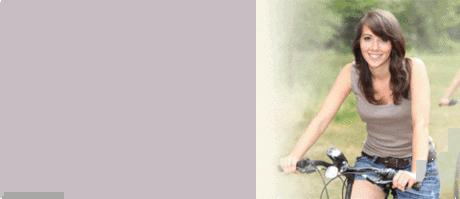 Endometriosis
Get the facts about endometriosis, including symptoms and parts of the body that may be affected.
24 Ratings with 12 Comments
5.0 Rating
September 19th, 2017
Intelligent and Respectful Ob/GYN
Dr. Ossanna delivered my first baby in February of this year. Prior to that, I saw him for the first time a couple months before conceiving my son for a annual check-up. I had been having fertility problems for 2 years when I saw him. He asked me what I had done previously and I let him know I was diagnosed with PCOS and tried Clomid, but had a horrible reaction to it and would not like to take it again. He did an ultrasound to confirm my diagnosis and had me do bloodwork as well. He mentioned Clomid again, but did not pressure me to take it. I told him I was taking a natural supplement that seemed to be working, and the ultrasound tech was actually able to confirm with me that I had ovulated and the test results indicated that my hormones were leveling out, which was great! He said he had never heard of the supplement before, but keep taking it since it seems to be working and I'll see you when you're pregnant. When I got pregnant a couple months after that and asked him if it was ok if I still took it, he researched it and gave me the ok (the supplement's website also said it was ok during pregnancy) which I respected because it showed that he really listened to me and the fact that he took the time to research it is amazing since most doctors wouldn't do that. During my pregnancy he was good. He was sometimes a little rushed, but if you go with a list a questions he will take the time to answer them. He also is a little rougher than some other OB/GYNs I've had with exams, but not horribly so. One time his assistant was not able to get the heartbeat and I was worried, but he was able to find it and ease my concerns. He was great during my delivery. I had a few problems post partum, but he was usually able to get me in same or next day and prescribe what I needed.
5.0 Rating
April 12th, 2015
2.3 Rating
May 30th, 2012
First of all I went to this office and I didnt even go into the room, they told me to pee in a cup and then asked me for the first day of my last period and then gave me a due date. She didnt even mentioned I was pregnant and I wasn't able to ask the doctor any questions. They told me to go back in a month for an ultrasound. Then I had a miscarriage and when the bleeding stopped I saw the doctor for a follow up and HE WAS GIVING ME THE RESULTS OF A DIFFERENT PATIENT. HE SAID "YOU DON'T HAVE CANCER BUT WE FOUND A CYST" Then he apologized when he realized that was a different patient. This dr. is also very rough and it was painful when I was miscarrying and he did like a papa smear kind of thing and it hurt...too fast and rough. He seems nice but I'm very disatisffied.
2.3 Rating
November 21st, 2011
poor service/unprofessional
I've been going to this office for 3 yrs, never once seen he dr. They always had me see the NP & there were 2 different NP there & now there is a different one! & they don't know what is going on with my file! I needed a prescription refill & they wouldn't refill until the dr saw me & they couldn't schedule me until 2 weeks out! The outgoing voicemail told me to contact the pharmacy, which I did for the refill. Nobody told me the doctor denied my refill, while I was waiting for it & now I am without my presription. Maybe they should've called & let me know that they were denying the refill or they could've refilled for 2 weeks until I was able to see the doctor, but they refused that as well! HIGHLY UNPROFESSIONAL!!!!
1.0 Rating
July 14th, 2011
DR.OSSANA could care less
he has the worst manners..the worst doc i have ever come across.he is very cold and he acted like he could care less and that i was takind up his precious time didnt even find the cyst i had on my right ovary..he performed the ablation surgery that didnt work..so he just told me get a hysterectomy and walked out..rude! never will return never
5.0 Rating
May 26th, 2011
Catherine
5.0 Rating
August 14th, 2010
Finally a great OB in Queen Creek
3.7 Rating
March 17th, 2010
5.0 Rating
March 1st, 2010
Best OB/GYN in the East Valley
Dr. Ossanna and his staff were excellent, they treated me like a person not a chart number. Dr. Ossanna prefers using State of the art medical devices ...
1.0 Rating
August 5th, 2009
Not very personable or sympathetic
I'm not just a machine. I'm a pregnant woman. Dr. Osanna could act like he cares just a bit more. He seems so emotionally unattached to me as a patient. His nurse practitioner Jena does a great job of showing a more humanistic approach in the practice. She genuinely has concern for me as an individual and not just a patient.
1.0 Rating
November 10th, 2008
Not impressed
I have been to quite a few OB/GYNs. Dr. Ossanna seems nice and knowledgable, but has a terrible bed-side manner compared to all the rest. He would be an okay doctor for those who do not experience any problems. Your concerns will be overlooked and there is little to no attention to detail here. Not detecting a blood clot in my placenta was a very very big deal, which is why I left.
Nearby Doctors

Dr. Lino Ossanna is similar to the following 3 Doctors near Queen Creek, AZ.