Rate Now
Share Your Experience
Have you seen Dr. Lisa Barr?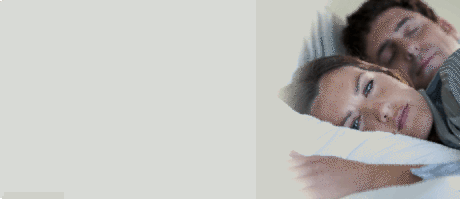 Insomnia
Get the facts about insomnia, including the different types, who gets it, and what causes it.
46 Ratings with 15 Comments
1.0 Rating
July 12th, 2017
I thought she was a pain doc
I went to see Dr. Barr for bad ankle. I've had 3 surgeries and 4 1/2 years of pain with the ankle. My ortho wanted me to see her to get pain meds. She immediately wanted to do injections in my scars, which didn't help. Then, she wanted to do a procedure that Worker's Comp and my ortho both did not approve. Besides this, she wanted to refer me to a psychologist to deal with pain management (I thought she did pain management??) When I first went to see her, I was taking 200 mg of Tramadol. She cut that to 100 and told me to exercise more (how can I exercise on a painful foot with no meds to help???) Today, she said she was cutting me off of the 100 mg. When I asked what I'm supposed to do, she responded that she thinks the pain is in my head. She continued by saying that the 75% of people who have pain "have it in their head". Wow. So, I'm imagining that my foot is swollen and sore? She said she doesn't want to be a doctor who just prescribes meds, but has nothing else to do for me. I don't understand how she is a pain doc who won't help with pain.
5.0 Rating
June 23rd, 2017
Dr. Lisa Barr saved my life.
I had pain in my back (lose ligaments on my C3/4) which caused me horrendous pain. I had a series of prolotherapy injections and was CURED. Per my updated MRI result "There is a reversal of the cervical lordosis most pronounced at the C3-C4 level. .. 2 mm anterolisthesis of C3 on C4." I have had additional back issues DDD in the lumbar region and went to her for additional treatment. It didn't go as well as I had hoped. Although I was upset with her at the time and angry with the medical system for not "fixing me" the way I felt I needed to be, I've come to terms and think she did everything that she could do for me professionally.
5.0 Rating
April 12th, 2017
Doctor patient interaction
3.0 Rating
September 22nd, 2016
Testimonial
I have been working with Dr. Barr to manage my back, gluteus and hip pain for many years now. Her approach to my issues has always been wholistic. She purposefully seeks the cause, versus the symptoms of my pain. Treatments she has provide have always helped reduce the pain I have experienced. During this past year, her approach has become even more functional. She has recommended a DNA analysis, vitamin D therapy, sessions with a nutritionist, an exercise regimen, and appointments to see an endocrinologist. This has resulted in a rejuvenation of my mind, body and spirit. I have, and will continue, to highly recommend Dr. Barr to friends and family. Thank you for all you do!
1.0 Rating
August 11th, 2015
Healthcare Professional
1.0 Rating
June 3rd, 2015
go to a chiropractor, or the Emergency room. this isn't the place.
What a crock of mudpie. I remember going to see doctor Barr ten years ago and her not being a raging cat. Her PA ordered tests done on the wrong body part, i was called a drug addict for expecting my pain management doctor to treat my pain, i was treated like crap and in three visits i've spent more time walking from my car to the front door than i have with a doctor in front of me. They obviously do not care. This is not the same place it used to be and I'm sorry i ever gave any money to this bunch of crooks. almost a month since my first visit and i've been given a script for a nerve block. no muscle relaxers, no PT(i was given one to her PT but when i learned it was not covered by insurance i asked for one to somewhere else. This was 2 weeks ago. was told PT was not important.
1.0 Rating
December 26th, 2014
health care worker
Dr. Binder Barr is not "the brightest bulb in the bunch," that is for sure. A graduate of VA Tech, she barely got acceptance to medical school. I would certainly encourage potential patients to seek out a better doctor for work-related injuries. Dr. Binder Barr's attitude is one of arrogance and uncertainty.
1.0 Rating
May 14th, 2014
Prospective Patient
I was given this physician's name by another physician and was told to call to make an appointment for pain management. The person that answered the phone, Lisa, was very curt and refused to make an appointment. She stated that the only way an appointment could be made was with a formal referral directly from the referring physician. She (stating herself) must review the records to see if I qualified for treatment. I want to be treated by the doctor; not the receptionist.
1.0 Rating
February 27th, 2014
Unacceptable
My Mom has been going to APM Spine and Sports Physicians seeing Dr Lisa Barr for terrible hip pain. Nothing has worked - they have tried blocks and epidurals and the like. This past week she asked for a refill on her pain medication. A prescription that she has had for two months..She was denied- I get it- they have to be careful- BUT the person that spoke to her basically admonished her for asking for more and insinuated that my Mother had a problem. WHAAAAAT???? ANYONE that knows my mother- KNOWS that she is not a drug addict. They were disrespectful and made her feel like a common criminal. So if you need a pain specialist, DO NOT GO HERE! They TRULY don't care about their patients and they have NO bedside manner.......
1.0 Rating
July 10th, 2012
keep looking...
This doctor was chosen by my Worker Comp case manager. I know why, she will do exactly what the insurance company wants her to, deny and delay your treatment. If your not deppressed then your simply lying about your pain! She is non-proffessional,self confident,and uses foul language during your office visit! She will even call your other doctors to explain to them that you are not "really" experiencing your symptoms... then she will send you to a Psychologist, if that doesn't prove your crazy then she will just say your fine... What a waste of time! My new doctor diagnosed and treated me in my FIRST visit!
5.0 Rating
October 11th, 2011
Very attentative & knowledgeable. Listensto my complaints & investigates the cause& just doesn't prescribe a medicine. She orders appropriate xrays/testing & views them herself (if done locally). I would definately recommend her. It is worth the wait because she is going to take the time needed with each person, which is why she often runs behind.
Nearby Doctors

Dr. Lisa Barr is similar to the following 3 Doctors near Norfolk, VA.

Dr. Cynthia Su

Pain Management, Physical Medicine and Rehabilitation, Internal Medicine

Norfolk, VA 0 mi