Rate Now
Share Your Experience
Have you seen Dr. Lisa Bledsoe?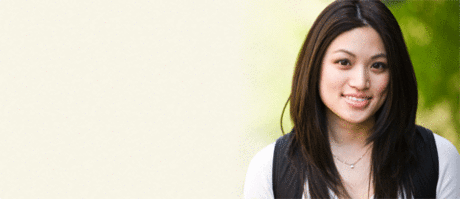 Birth Control
Get the facts about birth control so you can decide which type is right for you.
43 Ratings with 18 Comments
1.0 Rating
December 28th, 2015
Rude, horrible, no good staff a reflection on the Dr.
I didn't even get to make an appointment because one the staff member named Lisa was so rude and tried to tell me I can't be seen unless Dr. Bledsoe's name is on my insurance card which is a complete crack of bull. Like I explained to her why would I go through the long process of doing that if I decide I don't like her and she's not the right fit for me. Very rude she hung up on me while I was still asking her questions so I called her back and told her don't be rude and that I would report them to the BBB. After reading the reviews I'm glad I didn't waste my time. Also asked her about whether she was a weight loss specialist because that's what this site says she very rudely said no she doesn't do anything about weight she's a family doctor, really crazy like okay even a family doctors can help with weight loss but never the less I'm glad I didn't waste my time if she'll have such horrible rude staff working in her front office I can only imagine how she is.
1.0 Rating
December 4th, 2015
UNEXCEPTABLE
So where my mother is living called in a couple prescriptions to be filled at the local pharmacy. Went to pick them up no scripts. Called back to the nurse she assured me they called the doctors office. CVS also called the doctors office and left a message about the scripts. No answer from the doctors office about the prescription. Today 3 months after the first phone call I get a call from the doctors office regarding filling the prescriptions. 3 MONTHS AFTER THE ORDER WAS CALLED IN THEY DECIDE TO RETURN MY PHONE CALL 3 MONTHS LATER. Very disturbing that a doctors office can operate like this.
1.0 Rating
April 21st, 2015
I had a history of iron deficiency which I explained to the doctor. She ran tests for thyroid, which I never had a history in my family of or symptoms of, because "my eyes are big." Test came back that I was iron deficient. I asked her if I could have iron taken by shot or intravenously, she told me she did not know that could be done. I decided to see another doctor.
1.0 Rating
April 15th, 2015
Patient
I was a patient of Dr. Bledsoe's for over 3 years. I made an appointment to see her (after dealing with horrific office staff) because I knew I had strep throat. (I'm a carrier of strep throat as I had scarlet fever as a child). She looked in my throat and said I just had a virus. She sent me on my way. I continued to get feel worse and get sicker. I returned back and she said it was just a virus. She still ordered zero labs and prescribed me nothing. I later started to have bad joint pains and could not move my right arm. Called her office and she prescribed me a steroid. She continued to prescribe steroids. I later had hives all over my body...my ears, mouth, all over. She told me to go to medcheck and get another steroid shot. After about 2 weeks of dealing with her non-sense of not caring, I went to my mother's internal medicine doctor. He couldn't believe I was treated this way and I was about 1 day from being admitted to the hospital for heart problems because I had rheumatic fever. Rheumatic Fever can cause heart valve trouble if not caught. Basically, I had strep throat that went untreated for too long and it turned into rheumatic fever. She is the worst doctor ever and my current doctor actually wrote a letter to the medical board about her and her lack of care as did I. She cares about no one....except her pocket book. As long as the insurance companies are paying her she is still going to pretend to be doctor.
1.0 Rating
February 2nd, 2015
Never answer the phone and when they do wait time is long and they are very rude. She needs to clean house and rehire an entire staff! She is loosing patients due to them, furthermore she is not the best with bedside manor and doesn't spend much time with you. It's like herding cattle in and out nothing but a money game in this office.
5.0 Rating
January 28th, 2015
Excellent family physician
1.0 Rating
December 11th, 2014
Does not CARE!
I have been a patient of Dr. Bledsoe's for over 10 years now and I will never go back to that office. This site says she specializes in Weight loss yet she has never once addressed my issues or concerns with my weight and when I told her I wanted to lose weight she gave me a very condescending answer and went on to getting me out of her office! She has never once ordered blood work for me to check my cholesterol, thyroid, etc. When I got tired of her ignoring my female issues and asked her to refer me to a specialist she was very rude. The only thing she has done is prescribe me brand name drugs with no generic for everything I see her for. Her staff is the rudest group I have ever come into contact with and today I am finding a new Dr. There is a reason why three other Dr.'s have left that office!
1.0 Rating
October 26th, 2013
Looking for new provider
Dr Bledsoe had been my doctor for years, but the service provided by her and her office staff has made me look for another Dr. Things like a prescription being called in but takes 3 days for it to arrive at the pharmacy; test not being ordered, yet I am told to be at the hospital at 7 a.m. - waiting hours for the Dr to arrive at work to submit an order for tests - which never happened. OTher tests run and after 4 months and 3 phone calls by me, I STILL do not know the results!! I have to find another health care provider because I do not feel Bledsoe & staff are good for my health.
1.0 Rating
June 10th, 2013
2.3 Rating
August 2nd, 2011
3.7 Rating
July 20th, 2011
Horrible Front Office Staff
I have always enjoyed Dr.Bledsoe as a doctor. I did have to switch my family to another doctor because I had could not deal with the office staff any longer. I had put up with the rudeness and incompetence for 4.5 years because I liked Dr. Bledsoe. Unfortunately it had gotten to be too much. I couldn't even speak to the office manager. I have found a new doctor that I like as much as Dr. Bledsoe but with better and more polite office staff.
1.0 Rating
April 12th, 2011
disgusted
The staff at Dr. Bledsoe's office is unprofessional and uncaring. Brenda the scheduling lady is the rudest person in customer service I have ever met. I can not believe that place is busy enough to produce the 45 minute wait times I have had. If you care anything for customer service you should find a different doctor.