Rate Now
Share Your Experience
Have you seen Dr. Lisa Columbia?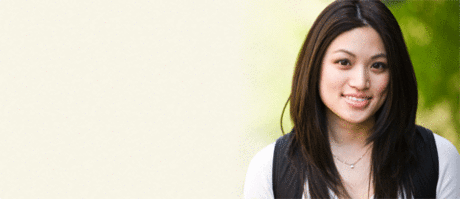 Birth Control
Get the facts about birth control so you can decide which type is right for you.
16 Ratings with 7 Comments
1.0 Rating
April 2nd, 2017
Lied! Inaccurate diagnosis
My son just saw her at American family care in Irondale. I am apalled at her lack of patient care. She tested my son for the flu and strep and both came back negative. He presented with a sore throat, fever and headache. She told us it was probably microplasm and wanted to prescribe an antibiotic for him. Since he presented with no symptoms of microplasm I requested a CBC to be done to ensure it was a bacterial infection. She said sure and The tech drew blood. She came back and said that he did not have microplasm but definitely a bacterial infection and wanted to give us the antibiotic. I asked If his white blood count was elevated and she said yes. I then asked what it was and she said she couldnt remember but over 10. She prescribed the antibiotic and walked out the door. I walk to the front desk to check out and requested a patient print out of today's visit. Nothing on the paperwork showed that a CBC was performed. When I asked further questions I was told that in fact a CBC was not done! She lied to my face! Dr. Columbia said so herself and shrugged it off as though she got us mixed up with someone else. I feel as though she was just in a rush to get to the next patient and get us out the door. I believe this was a blatant lie. So my son does not need the antibiotic that she was so freely willing to prescribe without much care!! This is a major problem!!!!! We were one of two patients present in the clinic at the time. No excuse for such a mixup. And if I had not asked for a print out I would currently be giving my son a medicine he did not need!
3.0 Rating
June 9th, 2016
This Dr is the most rude and disrespectful Dr I've ever met, she has very poor social skills and doesn't even speaks or ask how are you when entering the room. She doesn't even knock before entering a room. Needs training on how to communicate with patients. I'll never see her again nor recommend her to anyone else.!!! American Family Care should be careful of who they hire.....
5.0 Rating
March 23rd, 2016
1.0 Rating
December 21st, 2015
5.0 Rating
August 6th, 2012
Excellant Doctor
A while back I Went to the clinic where Dr. Columbia is the doctor. They do not make appointments, so when I arrived I requeested Dr. Columbia. She diagnosis my illness, proceed to give me 2 shots and explained the shots and then she wrote out 2 perscriptions. Now I have a problem with this clinic...Dr. Columbia is no longer working at the clinic and no one will tell where she went. The front desk people were very rude!
1.0 Rating
January 2nd, 2012
The office staff is okay, the nursing staff is always nice, the lab technician is always nice, this Doctor came in the room, looked into my child's mouth, said "Yep, it's _____", turned around and started walking out the door, said as she was leaving, "We will call in the prescription, Good-bye." That was it. The Doctor prescibed amoxicillian for my 9 yr old 98 pound daughter....500 mg three times daily. That seems a bit excessive to me. I will not be returning to this Doctor.
1.0 Rating
January 12th, 2010
I called ahead to see if they could see my daughter and get an xray of her knee. (She had fallen and I was concerend about a possible break.) Since they do not take appts, I was told to get there between 3:30 and 3:45 in order to take an xray. I arrived and signed in at 3:40. At 4:30 I was taken back to the room, but was told that the xray machine had been turned off at 4:20. When I questioned why I had waited so long to see her and hten had hte machine turned off before I could use it, I was told that paperwork had taken too long. Essentially, this doctor stole my copay and then sent me on my way.
4.0 Rating
December 5th, 2016
4.0 Rating
November 30th, 2016
4.0 Rating
November 30th, 2016
1.0 Rating
October 13th, 2015
3.0 Rating
March 17th, 2015