Rate Now
Share Your Experience
Have you seen Dr. Lisa Gardner?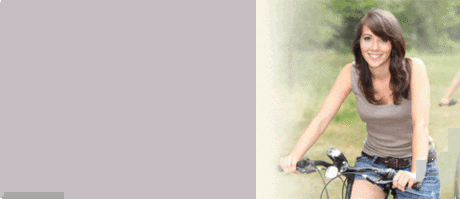 Endometriosis
Get the facts about endometriosis, including symptoms and parts of the body that may be affected.
63 Ratings with 21 Comments
1.0 Rating
June 26th, 2017
HORROBLE REPONSE
1.0 Rating
December 14th, 2016
EXTREMELY POOR BEDSIDE MANNER - IMPOSES PERSONAL OPINION WITHOUT FACTS
1.0 Rating
February 22nd, 2016
Great First Visit Only
I thought I had found a great doctor but I was sadly mistaken. After reading about her awards from years past and speaking with her on my first visit; I thought she was great. After my first visit to get me in as a hormone pellet patient she could care less about me and would not even listen about my concerns, she just wanted to walk in give me my pellet injection and leave. I even scheduled an appointment strictly to talk to her about some of the reactions I was having but she quickly dismissed me and was walking out of the room as I was talking (that's after I waited an hour) The nurse seemed embarrassed by her behavior and asked if she could help answer any questions but I told her "No Thank You, I was Done". There also seems to be a high turnaround of her staff....
5.0 Rating
January 15th, 2016
Dr Gardner at Fusion Med-spa gets 5 stars across the board from me!
1.0 Rating
September 16th, 2015
I was one of her 1st patients & I can honestly say she's not the Dr she use to be. She's awful now!!
I've been seeing Dr Gardner for 10yrs. I was 14 when we 1st met, one of her very 1st patients. She was warm & caring. Very concerned & empathetic to my situation... Let me tell you something- she's changed!!! I saw her last year bc i had a giant cyst on my ovary rupture. She told me it was "no big deal" & that birth control pills would solve my problem . I called her office every day for the 1st 10 days i was on the birth control because i had excruciating pain in my ovary. I told her it was making it worse, i could feel it! I know my own body i told her. She argued w/ me & told me i was wrong, that it was impossible. After battling it out she FINALLY set me up for surgery. Turns out the cyst was twice as big as she said it was AND it was the only type of ovarian cyst that couldnt be dissolved by hormones. The birth control was actually stimulating the cyst causing me intense pain! She apologized afterwards & admitted she should've listened to me but it was too late. I went to a fertility specialist & it turns out that giant cyst crushed my tube... dr Gardner argued w/ me about that too. Saying it was impossible...long story short- she's changed. It honestly hurts me to say this but she's not worth the hassle. Go see someone else, ladies. I dont want her to hurt you too. Also, she told me the company that does all their paperwork ran off w/ all her patients files... pretty sure that's a lawsuit waiting to happen. Beware, ladies!!
1.0 Rating
April 4th, 2015
I have been going there for a year. Dr. Gardner doesn't listen to anything you have to say she just talks the entire time about things you don't care to hear about. The staff is never the same, there are new people every time I go. I would like to find a new doctor for my pellet therapy. Also she brings her dog in the office too.
1.0 Rating
September 11th, 2014
Bully
I was sent to Dr. Gardner for possible testosterone repacement tx. She told me I needed HRT via pellet injection. She knew nothing about my family history. When I told her of the many women with breast cancer she told me it was not relavant since they weren't my mother or sister. I asked about the negative reports that I had read about testonerone therapy I asked about the long term negative effects she completely shut me up. She tried bullying me into having the therapy by telling me I was more likely to die of heart disease than breat cancer and I needed the HRT to decrease the chances. She then told me since I had so many questions she didn't have the time to talk with me and she wouldn't treat me because I probably would sue her. She also violated patient privacy by telling me the nurse in the room with us and her staff are also taking the pellet therapy. If you have done any research and have questions SHE is NOT the doctor for you.
1.0 Rating
December 23rd, 2013
Not Very Upfront - New Priorities
I have visited Dr. Gardner for several years now and at first she was a breath of fresh air, but since she opened Fusion her priorities have changed. First, in my last appointment we were discussing other alternatives for birth control and since the form she suggested was new to me I started asking questions, however she was very quick to leave and said just refer to the brochure on it and I'll see you when you decide to get it. Well after some research, it is a terrible alternative for me per my medical history and the potential risks are awful, but she was very unconcerned in our short discussion about it. Also, this was the real kicker for me, apparently since she started Fusion she is no longer delivering babies and during my list visit I mentioned "yes I just got married we're planning to have kids in this amount of time". Never once did she mention that she was no longer practicing Obstetrics, so was I supposed to continue to go to her until I got pregnant and then find a new Doctor? Extremelly unprofessional to me, especially as a young patient. Due to this new information I will be switching doctors so that I can build a relationship with whomever will be delivering my babies one day.
2.3 Rating
December 21st, 2013
This is not the same Dr. Gardner since she changed offices. The personable professionalism has been replaced with superficial gaudiness.
2.3 Rating
September 5th, 2013
Long wait time, 1 minute talk with Dr., unsatisfactory results
I saw Dr. Gardner for my hypothryoid issues. She advertised herself on a thyroid group, but honestly I don't think she knows much about the subject. I waited for an hour, then I saw a nurse. Dr. Gardner came in and talked to me for about 60 seconds in a very chipper tone. When I voiced my questions she would brush them off with a smile on her face. For instance, I asked her to test for thyroid antibodies (to rule out Hashimoto's), and she said there was no point because if I was taking a natural thyroid medication, then it would create antibodies in my blood. That is not true. She thinks she knows more than she does. She also claimed that 60 mg of natural medication is "too high" for a hypothyroid patient, also not true. That is a starting dose. I think this doctor has a very high opinion of herself, and an uppity office to match.
2.3 Rating
May 10th, 2013
Run!! Save yourself!!
Dr. Gardner failed to correctly diagnosis a serious problem that I was having, even after a pelvic exam she didn't realize that I had a HUGE ovarian cyst that required surgery. If it hadn't been for my Primary Care Doctor, I would still be suffering with symptoms that any reputable OB/GYN would have caught right away. Since she has changed her practice to "Fusion" the focus now seems to be on spa services instead of patient care. BEWARE!!
5.0 Rating
August 6th, 2012
Best doctor I've ever had!!!
Nearby Doctors

Dr. Lisa Gardner is similar to the following 3 Doctors near Fort Worth, TX.