Rate Now
Share Your Experience
Have you seen Dr. Lisa Hobson-Webb?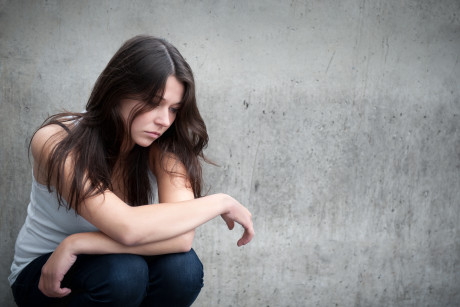 Depression
Get the facts about depression, including the symptoms of the condition and related conditions.
32 Ratings with 12 Comments
5.0 Rating
August 4th, 2016
Grateful Patient
In my opinion, Dr. Lisa Hobson-Webb, is the very best neurologist found anywhere. It is not often that you find a physician so skilled and inherently talented, coupled with a willingness to carefully listen to the patient, who also has the confidence to confer with other physicians in order to plan the best treatment possible for her patients. I believe that Dr. Hobson-Webb saved my life. Her concern for my welfare has not diminished one bit since I first saw her in early 2012.
5.0 Rating
December 15th, 2015
GREATEST DOCTOR
I went from doctor to doctor trying to figure out what was wrong with me. Some even told me it was depression. I was tested at another hospital and that doctor couldn't get it right. I was ready to give up. I saw Dr Hobson-Webb and she and her team diagnosed me correctly and have been treating me since. She is the best of the best. Highly recommended
5.0 Rating
October 28th, 2015
5.0 Rating
October 21st, 2015
A Doctor who Listens and Cares
I am not a patient of Dr Hobson -Webb but I have heard my best friend Beverly speak so highly of her. Beverly has MG and after many years with serious symptoms and chronic pain and disability Dr. Hobson -Webb has been a professional who has contributed greatly to the care of my friend. MG is currently a disease where there is no cure but Dr. Hobson-Webb gives my friend the confidence and medical care to help her cope. A doctor in my mind is someone who is a partner in your health care and Dr Hobson- Webb is the tops. Thank you Dr because of your care my friend has greater hopes and dreams of someday finding her way back to greater health and vitality. You give her to that hope😇😇
5.0 Rating
October 17th, 2015
The Best of the Best
I've been seeing Dr. Hobson-Webb approximately every three months for four years. I know her bedside manner, level of compassion, communication method with patients well. I am astounded by the one negative review because everything said describes the polar opposite of Dr. Hobson-Webb. She works as teams with those in her department and in other departments and treatments are seriously evaluated before being administered. She carefully considers the pros and cons of every viable treatment. During my first appointment with her, I was crying hysterically, shaking life a leaf and could barely communicate. As a result of her dedicated treatment and deep concern for my wellbeing physical and emotionally, I am a different person today. Of every doctor I've seen in my sixty years, I can unequivocally state that Dr. Hobson-Webb is the most intelligent, experienced, thoughtful, kindest, and gentlest physician that I have ever death with. I feel privileged to have her as my neurologist.
1.0 Rating
August 20th, 2015
5.0 Rating
July 28th, 2015
Dr. Hobson-Webb is the absolute best in every category.
Way before my first visit with Dr. Hobson-Webb and after a very high positive AChR antibody diagnostic test, in addition to years of worsening severe generalized MG symptoms; I still went through another couple of years of improper diagnosis and lack of adequate treatment in dealing with a local neurologist and a neurologist from a university hosp. in SC. By then, I could barely move and lost all will. I was finally referred to Duke. I knew I was safe within minutes of meeting Dr. Hobson-Webb. I had never experienced a doctor whose warmth and concern is palpable. Dr. Hobson-Webb not only listens, she hears. She is extremely knowledgable and immediately acts in your best interest. I trust her unequivocally to make medical decisions. I know every patient has the right to their opinion but when one opinion is so off the mark, maybe this reviewing agency should consider looking into the one poor review and deleting it, thereby showing a more accurate portrayal of Dr. Hobson-Webb.
5.0 Rating
May 2nd, 2014
The Best of the Best
Dr. Hobson-Webb is the finest neurologist around. She has worked tirelessly with me for over two years. After being physically dismissed as having nothing wrong with me at a so-called university hospital in my home state (post positive diagnosis, that is) and emotionally ridiculed and abused; I barely made it to Duke and to Dr. Hobson-Webb with little will left in me. At Duke however; under Dr. Hobson-Webb's care, I received immediate diagnostic tests, ongoing inpatient and outpatient treatment and the absolute finest care available. Dr. Hobson-Webb is not only highly skilled and informed but she is compassionate and cares deeply about her patients' well being. She listens and considers every symptom and concern you report to her. She does not dismiss her patients and in fact, invites collaboration with her patients. Dr. Hobson-Webb is just as responsive to me now as she was over two years ago. She does not need bedside manner because she is the genuine article. I am very fortunate to have her as my doctor!
5.0 Rating
August 2nd, 2013
The Best
5.0 Rating
May 20th, 2009
Expert compassionate care
Not only a superb, conscientious clinician, but a deep compassion that comes through in thoughtful, patient, clear communication. No pressure, no hurry, I can be relaxed and open,knowing that Dr. Hobson-Webb will hear what I can't express. Her recommendations and treatments are carefully evaluated, explained, skillfully administered.I trust this talented young doctor completely. Mature and wise beyond her years and deeply committed to her medical art and science for the benefit of her patients.