Rate Now
Share Your Experience
Have you seen Dr. Lisa Jukes?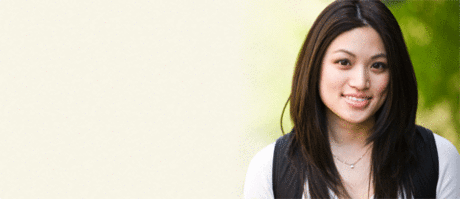 Birth Control
Get the facts about birth control so you can decide which type is right for you.
56 Ratings with 38 Comments
5.0 Rating
May 22nd, 2015
5.0 Rating
April 27th, 2015
Understanding
5.0 Rating
April 20th, 2015
5.0 Rating
April 4th, 2015
Very pleased
5.0 Rating
March 22nd, 2015
5.0 Rating
March 9th, 2015
I was pregnant with my first child when I went to Dr. Jukes. I've never really thought about going to a specific OB/GYN before since I thought they were all the same. But Dr. Jukes proved me wrong in that one. Dr. Jukes was very professional and very careful with me. She made me feel at ease and not too embarrassed at being in the nude with a doctor. She's a definite recommendation.
5.0 Rating
March 1st, 2015
You are the best!!
Dr. Jukes was a professional when it came to being an OB/GYN. Even as a woman, it was always awkward to just be there and show doctors your thing. With Dr. Jukes however, I felt comfort and a level of professionalism that I didn't see in any other OB/GYN. I'll recommend her to my friends for sure.
5.0 Rating
February 17th, 2015
Dr. Lisa Jukes is a one of a kind OB/GYN. People like her you only see on tv and read about in the magazine and when my wife first told me about her, that was exactly what I had thought. It wasn't until we were pregnant with our first child that I really saw the beauty and appreciation for her profession. She is just awesome.
5.0 Rating
February 2nd, 2015
The guys at this office are fantastic! They are very warm and friendly and knowledgeable and professional and just everything that is good. My granddaughter was born in great hands and I know that both her and my daughter will be properly taken care of as long as they are under the care of Dr. Lisa. I am happy that I was around to witness such great service and I hope that everyone who comes into contact with this lady will have the same thing to say.
5.0 Rating
January 28th, 2015
So here I was, preggers again. The only difference this time was that I had moved to a new town and knew no one. But as women we know that the relationship with your OB/GYN is something that is special and finding a new one is not as easy as you may think. After several failed trials, I found Dr. Lisa and I truly believe that God sent her to me. She is amazing and I knew that she was the one because we just clicked. Even my baby responded to her and that was just fantastic. I would recommend her to anyone and I know that she would take care of them.
5.0 Rating
January 22nd, 2015
I was about three months pregnant with my daughter but I was experiencing some cramping and spotting. I apologize if I am being a little TMI but it was a matter of life and death and I needed to find someone who would be able to help me quickly and safely. Dr. Lisa was that person for me. If it wasn't for her, I could have lost my baby in an instant after years of trying.
Nearby Doctors

Dr. Lisa Jukes is similar to the following 3 Doctors near Meadowlakes, TX.