Rate Now
Share Your Experience
Have you seen Dr. Lisa Little?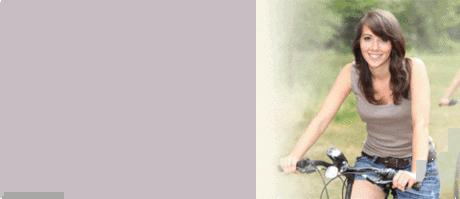 Endometriosis
Get the facts about endometriosis, including symptoms and parts of the body that may be affected.
41 Ratings with 16 Comments
5.0 Rating
January 8th, 2017
Dr. Lisa Little is a very competent doctor.
1.0 Rating
September 17th, 2016
Fastest exam I've ever had
This was so disappointing. I expect more from women. I am getting less. This woman looked at my body in less time than it took to put on her gloves. She told me my information was 35 years out of date in a disdainful manner and then pulled me off estrogen--which has been in my body for 73 years. Night sweats, hot flashes, mood swings have sent me to a much more compassionate, diligent, and thorough health practitioner w/ a title. Karma will come to Little if she continues to act w/o thinking or questioning. There are no heart nor stroke risks for an athlete working over 20 hours a week in high intensity aerobics, muscle-building , and yoga next to 20 year olds. She asked only "greeting" questions. Do you think she would follow-up after placing me in such a dramatic situation? No! She is the practitioner people will tell stories about in 20 years. I've already had two women recall that name when I told my story. They had theirs.
1.0 Rating
June 29th, 2016
0 rating if I could
This is my first baby so I went to Dr. Little. She was very cold, unfriendly and frankly rude. She seemed to speak only to my husband never directly to me. When she told us we could possibly have twins, she didn't answer any of my questions. She didn't give me a due date or anything. I ended up going to Huntington for a second opinion the next day.
1.0 Rating
May 19th, 2015
1.0 Rating
February 27th, 2014
Extremely Disappointed with Dr. Little
It was my first visit and the last with Dr. Little. She had inaccurate information from my chart. When I informed her that her nurse had given me the correct info she told me her nurse was wrong. I called the imaging center to verify and in fact her nurse was right. She asked me about a diagnosis that I didn't have. After she performed my exam she left the office without giving me the results or any instructions on what to do. When she finally came back in the exam room I had to ask what the outcome was of her exam and had to ask her about continuing my medication as she wasn't even aware what was prescribed by the prior doctor who she replaced. She is not through or really interested in the patient. I was so disappointed...probably the worst physician experience I have ever had. The only positive experience was with her nurse. The receptionist never told the physician I was in the waiting room for 45 min. until I asked how much longer the wait would be and the receptionist said "I will let the doctor know your here" as there was no one else in the waiting room.
5.0 Rating
June 24th, 2013
I've loved my experience with Dr. Little, and her office, so far. I'm 31 weeks pregnant and my visits have been nothing but pleasant. They even took time to research my bloodwork bill for me when I thought it came in high from the lab. Her nurse told me I would have a call by the end of the day, she had an answer for me within 2 hours. Dr. Little always hugs me hello, makes me feel human, and is kind and present. I'll update my review after I deliver but not expecting anything but a great delivery!
2.3 Rating
November 11th, 2012
Had severe and irregular bleeding. Dr. Little reported a need for surgery on a Monday but staff didn't return my calls until Friday to schedule. No return phone calls in response to my inquiries. Once they did call to schedule it was for the following week on Friday. Absolutely unprofessional as they wanted me to wait 2 weeks when I was loosing a significant amount of blood daily. Thankfully was able to find a much better doctor who completed all necessary testing and performed the surgery within a day.
1.0 Rating
July 18th, 2012
Dr. Little was my dr. for 3 years while I had horrible menses. She tried all the main stream solutions but was non responsive when I had a 3 month long period, which included serveral times of huge blood clots, other than to give me higher doses of progesterone or suggest I go to the E.R. On my last visit to her, she suggested birth control pills for the next 4 months, till I turned 55, upon when I would have to do something else, or I could have a hysterectomy. I chose instead to go on biodenticals ( which Dr. Little says is "playing with fire") and my problems have been fixed including my weight problems, mood swings, my libido is fabulous and my menses are No Longer A Problem! If you want a doctor who is really concerned with your overall health and well being DO NOT CHOSE THIS DOCTOR!
1.0 Rating
November 16th, 2011
1.0 Rating
August 18th, 2011
Nightmare
1.0 Rating
June 29th, 2011
Terrible staff-unapologetic!!!!
They did not book my appointment correctly- didn't leave me any time for the procedure- the whole purpose of my visit! Not apologetic at all and after almost ten years as a patient I left!! Terrible treatment by the staff! They were forcing me to book two appointments instead of one to make more money!
1.0 Rating
May 23rd, 2011
don't underestand why she is still there.....
Visited her a year and half ago. promised miself never go back. most rude dr. ever seen. she spent 5 minutes talking to me from the door, seemd in hurry... I was in agony and pain, she did not even examen me but prescribed birth control pill......maybe that is the only thing she knows!!! never folow up with me, ever....
Nearby Doctors

Dr. Lisa Little is similar to the following 3 Doctors near West Hills, CA.