Rate Now
Share Your Experience
Have you seen Dr. Lisa Peacock?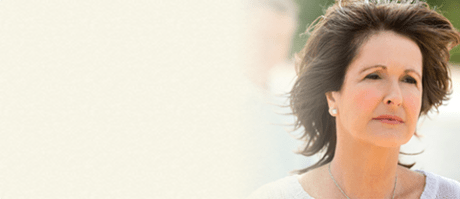 Metastatic Melanoma
The facts about metastatic melanoma, a serious skin cancer, including signs, symptoms & what happens to the body in each stage of cancer.
24 Ratings with 17 Comments
1.0 Rating
July 6th, 2016
Poor care and negligent
I called this office to advise of severe amount of blood loss and was told that Dr. Peacock did not return phone calls. I had surgery due to need but would have found another dr if time had permitted. I was not even seen post surgically by Dr. P. Years later, I am with pain and suffering and wonder if some or all of this is due to her surgery. She was very rude to me and the most unprofessional of doctors that I have known. I had wondered if she went to LA due to lawsuits in Atlanta.
1.0 Rating
January 19th, 2015
Lazy, arrogant staff
I had been to the same clinic for years and Dr. Peacock had operated on me. One night, I had to go to the ER and afterwards, told to follow up with my Gyn. I called to make the appointment, they had nothing for weeks. I told them of my recent trip to the ER and they told me to bring those records. I called the ER, they said they would send them over to that Dr. Upon my arrival, weeks later, the Receptionist asked me for those records and I told her they told me they'd send them over. She then informed me, "well, they didn't , you'll need to reschedule.". I was furious AND IN PAIN. I asked her why couldn't she just call over and ask for them and she said that wasn't her job. WHAT KIND OF MEDICAL PRACTICE WOULD RATHER SEND PATIENTS AWAY IN PAIN THEN MAKE A PHONE CALL?
5.0 Rating
June 12th, 2012
Great doctor and staff
5.0 Rating
May 21st, 2012
Last week I had a cystocele and rectocele repair done by Dr. Peacock. I find it hard to believe some of the comments I have read here. She answered all my questions and never seemed in a hurry or acted like she was trying to get to the next patient. I have never had to wait a long time in the office. Her staff members called me on several occasions to make sure everything was in order before my surgery and they answered any questions I had. The lady who schedules the surgery was extremeley nice and professional. I have been going to that practice for at least 20 years and usually see Dr. Arkin--she also has never ever rushed me and answers any and all questions thoroughly.
5.0 Rating
April 26th, 2012
Highly recommended
I went to her because I asked friends who work with her in surgery and was told she is an excellent gyn surgeon. Not all gyns are good surgeons. I'd rather wait a bit to have a good surgical outcome than been seen immediately by a less busy doctor who only does surgery a few times per month or so. Just me. I found her to be very attentive and kind during my exam, and she took extra time to do another small procedure I requested. So I didn't have anything near the experience some others have described. My experience was great and I will see her again.
5.0 Rating
April 19th, 2012
5.0 Rating
October 10th, 2011
Highly recommend Dr. Peacock
I just had surgery performed by Dr Peacock. She has been great the entire time. Kind bedside manner, explained everything throughout my visits and followed up with my calls. This is my first experience with her and I would recommend her to my friends.
2.3 Rating
July 6th, 2011
So Frustrated with Dr. Peacock!
I agree with many other's comments..the first visit sold me on Dr.Peacock. She was friendly, kind and really seemed concerned. After the first visit it seemed like she wanted to spend as little time as possible with me. She always goes over a diagnosis with me then tells me she will be right back with notes so that I can go home and look up details but she never returns, instead she sends in her assistant who can never answer any questions I have. I found that I have a large cyst on one of my ovaries and thank goodness I complained about pain to get her to order an ultra sound for me or she would have over looked it. I also have a lump in my right breast that I always complain about at my annual exams, Dr. Peacock always says that it's just a cyst. My last visit about 3 months ago she said it was a cyst and never even put her hands on it to feel it! NOw that is a problem!! She wants me to have surgery on my ovaries now and I really don't trust her enough for that... I have to find a new doctor and fast!
2.3 Rating
July 4th, 2011
What Happened?
Dr. Peacock is not my primary physician, so I only see her periodically. I remember being really impressed at the first visit a few years ago and thought the visit was well worth the wait. But, recent visits very much "felt" as if I were with a different doctor and much like recent comments. She seemed distracted and pre-occupied with something else on her mind. I, too, got the impression the goal was to spend as little time as possible though quick to offer a prescription without taking in much information or offering much discussion. And, lastly, she missed my fibroid diagnosis, too. At first I truly felt very fortunate to have her as an ob/gyn, but now she feels like a different person and I'm wondering what happened?
2.3 Rating
June 21st, 2011
1.0 Rating
April 22nd, 2011
PREOCCUPIED OBVIOUSLY
I am one that likes to make my own decision, even after readinall the ratings and comments, I know hoe some people can be, so I felt she deserved the benefit of the doubt! For the FIRST time I SHOULD have listened to the others! She is obviously preoccupied with something personal or professional to be that rushed and unpleasant! Will not be back, I felt like I was being punished for a bad relationship she was having with a husband that morning! Never again. Money is too hard to come by!
5.0 Rating
April 21st, 2011
excellent doctor. Do not agree with ax grinding seen previously.
Nearby Doctors

Dr. Lisa Peacock is similar to the following 3 Doctors near New Orleans, LA.