Rate Now
Share Your Experience
Have you seen Dr. Lisa Rameaka?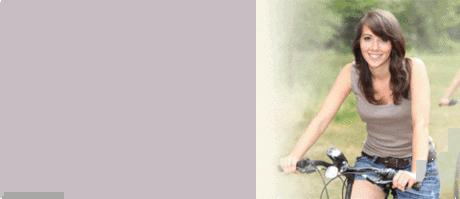 Endometriosis
Get the facts about endometriosis, including symptoms and parts of the body that may be affected.
24 Ratings with 14 Comments
5.0 Rating
April 21st, 2016
Dr Rameaka is one of the sweetest and kindest doctor's I've ever had. She is truly interested in my health and in how I am doing. She explains what she is about to do before she does it and is careful to make sure I am comfortable and understands what is going on. The staff is kind and courteous and very helpful making appointments.
1.0 Rating
November 4th, 2015
1.0 Rating
April 6th, 2015
New mom
1.0 Rating
February 7th, 2015
Not worthy of being a doctor
1.0 Rating
December 21st, 2014
Awful human being. She needs to find a new line of work. I hope karma hits this woman. How she can treat people so badly and then be promoted at South County Hospital is beyond belief. Maybe because she donates... Or rubs elbows ... Who knows. I do not trust my care with her or anyone under her supervision.
1.0 Rating
November 27th, 2014
Dr. Rameaka
One of the worst Drs. I have ever had. I can excuse a lot of things and give people the benefit of the doubt. This doctor is down right rude, condescending and crosses some serious ethical boundaries with her mouth. She missed a diagnosis that was very obvious and serious that my new Obgyn picked up on right away. I have been going to South County Hospital since I was a child. I will never return as long as this doctor is affiliated with them. Not myself, my husband or my children. I will also continue to advise those I care about to avoid her. I have heard from several others since my bad experience with Rameaka, that they have also had bed experience with her and would never return. Hope she donates enough to the hospital to make up for all of the business the hospital loses due to her.
1.0 Rating
November 9th, 2014
after waiting for 1 hour and 20 minutes, I finally got fed up and left. I was told to arrive at 10:45am. I believe the appointment was officially at 11am. About 6-7 who had been waiting before me went in, then three people who arrived after me were called in. As we approached and passed lunchtime I started to get hungry and feel a little sick. Finally at about 12:10, I went to the window and told them that I was not waiting any longer and to cancel my appointment. I am not usually one of those women who like to whine and complain about everything. This was just too much! My husband left work during a very busy period to come with me to this appointment and we were really looking forward to it, but the anticipation became frustration and negativity due to this office's complete lack of time management and respect for patients' time. Apparently they recently changed their computer system and things have been taking a little longer. They have a sign on the window making an excuse to that effect. Well, I don't care about the computer system. If you can't use it efficiently, you need to schedule fewer patients until you figure it out. I am really tired of being taken advantage of by medical providers who only want to squeeze every last dime they can by cramming tons of patients into their schedules. It's really a shame, because I wanted to see these doctors for my pregnancy, however, I feel that I can get better care somewhere else.
1.0 Rating
April 5th, 2014
I don't recommend Dr. Rameaka she is arrogant & rude.
1.0 Rating
November 4th, 2013
Receptionist
Plays the role of the concerned, caring physician but her conduct outside of work shows that she has no moral fiber, a big phony.... Code of ethics.....?? She was absent that day ! Not a good experience at her practice.
5.0 Rating
January 30th, 2013
wonderful
5.0 Rating
July 2nd, 2012
Dr. Remeka
She delivered 3 of my 4 kids. It's hard to get her if she is not already your dr. But she s the best!! Stay away from Dr. Schneider in this office not very good does not listen.
1.0 Rating
May 31st, 2012
Nearby Doctors

Dr. Lisa Rameaka is similar to the following 3 Doctors near Wakefield, RI.