Rate Now
Share Your Experience
Have you seen Dr. Lisa Robles?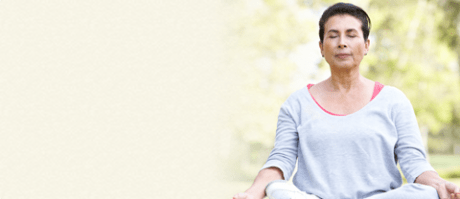 COPD
Get the facts about chronic obstructive pulmonary disease (COPD), including symptoms and complications.
Quality Rating
Highly Satisfied
63 Ratings with 19 Comments
3.0 Rating
April 4th, 2016
Terrible staff
Other reviews are very accurate. Dr. Robles, Teri and Belinda are wonderful. They care a lot about their patients and spend the time needed to figure out your issue, however, the front desk staff has caused me such stress I have now found a new doctor. They have billed me for charges covered under my insurance, they have placed other patients records in mine and I never get called back when I leave a message. Making an appointment is so hard to accomplish. They never answer the phone and the voice mail states we are currently closed and it is Monday about 10am. They are incompetent and inefficient and Dr. Robles is losing many patients because of it.
3.0 Rating
December 28th, 2015
4.0 Rating
April 29th, 2015
Dr. Robles is ill served by her front office staff. HIPPA is totally ignored while the receptionist plays messages on speaker for all patients to hear. They often forget to send scripts out and then follow up is necessary by the patient. The waiting room is cramped and wait times are quite long. Dr. Robes is a wonderful doctor in a busy practice with poor front office staff to handle the load.
4.0 Rating
April 16th, 2015
My experience from making my appointment to the end of my appointment was excellent. Her staff were very professional and personable, I felt like I had been there before. Dr. Robles was an amazing professional, she was knowledgeable in every part of my visit, took time to go over my many health issues, my medications and listened to all my concerns, giving me so much feedback. I was so impressed with Dr. Robles and happy to have been referred to such an amazing, professional lady. Very thankful.
2.3 Rating
January 17th, 2015
I think Dr Robles is a competent and conscientious physician, but the same cannot be said about her billing person. She charged me $200 for my initial visit (about 10 min), billed Medicare and me. After some communication, I paid it, but after I pointed out that they had billed Medicare too, after several attempts I have not been able to get a refund or adjustment to my acct.
5.0 Rating
June 19th, 2014
I can't imagine a better doctor
Dr. Robles is calm, kind, caring, knowledgeable, and takes action to give her patients the best care possible. I feel so lucky to have her as my primary care physician. Yes, sometimes I have to wait to see her, but that is because she spends the time needed with each patient. I would rather wait to have her focus her full expertise and attention on me when it is my turn than to have a doctor who thinks the time on the clock is more important than the human being in front of them.
5.0 Rating
October 3rd, 2012
1.0 Rating
August 21st, 2012
I had a severe infection & called for office visit & prescription. I was told the doctor & nurse would wait for me. I traveled 80 miles in a rain storm & Dr. Robles had left. The staff asked me what was wrong with me. Patients go in when we are sick! Dr. Robles does not care for her patients anymore.
5.0 Rating
June 14th, 2011
I enjoy the Doc and her CNR but when it comes to the office staff they are rude and impatient. The new front desk women has no customer service skills.Everytime I go there and I have to talk to her she makes me feel like im bothering her or like im getting in her way when it comes to making an appointment. Everything else at this practice is great but the office staff is horrible!!!!
5.0 Rating
May 16th, 2011
5.0 Rating
March 3rd, 2011
Nice Doctor, Terrible Staff
Dr. Robles is great. I have not one negative thing to say about her. She is caring, professional and treats us so well. Her staff, unfortunately, are terrible. Nurse Practitioner Terri Doyle is very nice, but we have an established relationship with Dr. Robles, but the staff try to stick you with appt's with Terri. The staff is rude and is in bad need of retraining. They have no personality and are very unprofessional. I am quite surprised Dr. Robles hasn't seen this; or hasn't received numerous complaints. She would do well to start with a fresh staff who makes timely appointments, greets clients in a friendly manner, actually relays results to clients, etc. Or, the staff needs an expert to come in and retrain them. The nurse Belinda is very nice. It's the office staff that needs work.