Rate Now
Share Your Experience
Have you seen Dr. Lisa Scudder?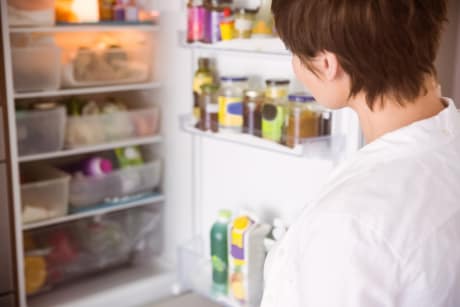 Binge Eating Disorder
Get the facts about binge eating disorder, including symptoms, causes and related conditions.
50 Ratings with 24 Comments
5.0 Rating
May 18th, 2017
I've returned home again.
I cannot thank this doctor enough for years of compassionate personalized expert unbiased care, She is the real deal. I've had to go elsewhere during the last 20 years due to travel but have returned again to the best. Her staff are friendly and very helpful and cheerful no matter how complicated my request are, they always remain pleasant and more than happy to go the extra mile. Living 3 hours away I've tried others and as you can tell I choose to travel to see her and completely trust no one else with my healthcare. Her advise is invaluable to me. Thank you Dr Scudder and staff for the best care ever.
1.0 Rating
August 3rd, 2016
After being with Dr. Scudder for over 15 years she refused to have my medications refilled (blood pressure, pain/inflamation, and depression medicine) because I was over my yearly office visit. I tried to explain that I had lost my medical insurance and was unemployed and it was all I could do to afford my meds that I couldn't afford an office visit at this time and she still refused to release at least one more month of medication. I hope I die and it will be her fault!
4.0 Rating
July 30th, 2016
Excellent Dr
I stopped going to Dr Scudder in 2014, at that time her weight loss management patients seemed to be more important and her staff was just plain rude. However, I have returned this year because I could not find another Dr as good as her. Her new staff is great! Dr Scudder is even better now than she was before. She gives accurate diagnosis and her bedside manner is exceptional. She cares about her patients!
5.0 Rating
July 22nd, 2016
4.0 Rating
October 21st, 2015
5.0 Rating
August 17th, 2015
Love her great personal care
5.0 Rating
March 5th, 2015
Very Caring and Understanding Doctor
2.3 Rating
January 19th, 2015
Disappointed
1.0 Rating
September 26th, 2014
worst staff ever
made a appt. to see eye doctor a day before my appt. the doctors office never sent my refferral. made another appt. they still havent sent my referral. had to call my insurance company . and i filed a complaint .this is the worst doctor i ever went to. dont wate your money. and the staff is very very rude.
1.0 Rating
February 12th, 2014
Awful experience
Saw the PA in the office who decided to switch my ADHD meds with promise to adjust as needed if the new med wasn't effective. Well, med wasn't effective and the doctor refused to change the script to an effective dose although her PA promised me they would do so during my visit. Also, the medical assistant who was relating this issue over the phone suggested I break my extended release medication in half and take that additional half on "bad days". Great advice to cause me to have a heart attack or cause harm to myself as the pharmacy strictly guides the patient in never breaking an XR medication. I am a nurse, a nurse practitioner student, and a mother of 3, an honest person with a thorough evaluation describing my ADHD. They did not live up to their word of helping if the med they wanted me to take wasn't effective. Also, they want to charge a $ fee to fax in an authorization for the medication they prescribed my husband for asthma control. Isn't that part of their job?! I have never been more displeased with a doctor's office in my life. Even worse being a part of the medical field, I am embarrassed that this office is a representative of health care. Find a new doctor!
1.0 Rating
January 12th, 2014
All about Dr Scudder