Rate Now
Share Your Experience
Have you seen Dr. Lisa Uzbay?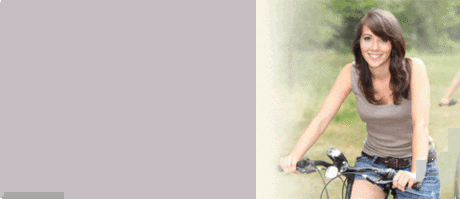 Endometriosis
Get the facts about endometriosis, including symptoms and parts of the body that may be affected.
22 Ratings with 11 Comments
5.0 Rating
May 5th, 2016
LOVE HER!
Dr. Uzbay and her staff make you feel at ease. Dr. Uzbay answers all of your questions in a way that is easy to understand, and provides you with all of the information to help answer questions even after the visits. Her staff is friendly and knowledgeable as well, which makes you feel comfortable at an OBGYN (crazy, I know!)
5.0 Rating
October 30th, 2015
Exceptional care
3.0 Rating
July 6th, 2015
Good first visit
1.0 Rating
January 17th, 2015
HORRIBLE DR. TRAMATIC BIRTH EXPERIENCE
Was going to dr uzbay for yrs for reg ob stuff n loved her. I got pregnant with first child n things seemed to be going well until the day of delivery. While in labor she came to visit super fast seemed to be in a rush. I was put on meds to increase labor which to me seemed to be going quite fast. I feel she was just in a hurry to get my delivery over with. Then things got worse. The baby wasn't coming out n dr uzbay had to use vacume. She pulled n yanked on baby so hard the vacume came off at one time n she almost flew through the wall w blood splattering all over the room. She continued to pull n pull it was horrific. I had no clue if this was normal it was my first child. She then cut me once n then again giving me third degree lacerations. My baby finally came out after all the pulling n struggles. He had lacerations on the tops of his head n to this day had two bumps on his skull. Ped said it will go away. It was such a horrible tramatic experience as a new mom I was in such shock. I was bleeding like crazy n the nurses were concerned. Thank god it clotted n ended up being ok. dr uzbay stitched me up n flew out of there. She was barely there at hospital. When I made appt for post op it was w her. I was then told she would not be available n had to see midwife. I think dr uzbay was affraid to see me. I suffered major post tramatic stress from this delivery n will NEVER go back to her again. PLEASE DO NOT USE HER AS YOUR OB!!!!! I Cant tell u enough how horrible my experience was. We almost sued her for the damage to our son. Consider yourself warned n do yourself a favor n don't usw her as your dr ever!!!!
1.0 Rating
March 21st, 2013
Very frustrating atmosphere. The doctor is always busy and they give you a nurse practitioner all the time. I had a cyst that exploded and after ER visit they said I need to follow up with the doctor since it was a blood cyst that ruptured. Uzbay refused to see me after my request and referred me to nurse practitioner. They don't treat you with care and respect.
5.0 Rating
September 27th, 2012
What a great experience
1.0 Rating
June 12th, 2012
Did not listen to my cries for help, ended up literally almost dying. Did not diagnose my problem until she got smacked in the face with it. Then after doctored the papers to make it say she made me aware of my condition.
1.0 Rating
January 5th, 2012
The Ugly Truth
I was not heard as a patient or a person. The doctors thought I was exaggerating my pain and blew off my symptoms. I ended up having a severe case of preeclampsia and my liver and kidneys were literally shutting down. I called their emergency line at least three times and was discharged from the hospital the week before my emergency c-section. I wish I could say they learned from this experience and would listen to others; however, I have read this happened before myself. Additionally, I was showed no compassion, so the only lesson that was learned was by me: don't always trust your doctor.
3.7 Rating
January 25th, 2011
Wonderful bedside manner and excellent, prompt, quick staff. However, failed to diagnose a potentially deadly disease both after my c-section and in post-op follow-up, requiring me to undergo emergency surgery and months of rehab with home care. So, awesome for routine care, but not so good when problems arise.
5.0 Rating
October 23rd, 2009
2.3 Rating
July 30th, 2009
Needs more help
5.0 Rating
June 6th, 2017