Rate Now
Share Your Experience
Have you seen Dr. Lloyd Kurth?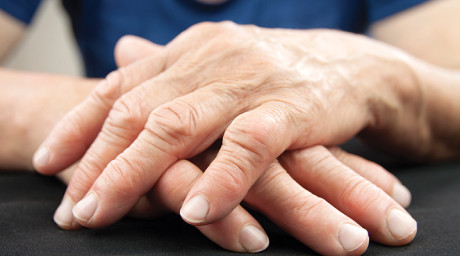 Osteoarthritis
Get the facts about osteoarthritis, including the symptoms and doctors who treat it.
19 Ratings with 9 Comments
5.0 Rating
August 4th, 2017
Instant Relief
Dr. Kurth did Carpal tunnel surgery on my right hand on a Wednesday. I was at work the very next day and could type pain free. The following Wednesday he performed the same surgery on my left hand with the same results. I only missed a half a day of work each time and have not had any pain in my hands or arms for over 2 years now! I would recommend him to anyone!
5.0 Rating
November 2nd, 2015
Thanks, Doc.
Dr. Kurth used periodic injections (every 6-12 months) to treat my severely arthritic over the course of about seven years--years in which I enjoyed relative comfort and good function. Three weeks ago He did a total knee replacement and the results have been excellent. The rehab is no fun, but the result is well worth the pain and effort.
1.0 Rating
August 13th, 2015
Turned me away
I went to him with lateral pain in my food which I suspected to be a cuboid stress fracture (rare but happen). He was rushed, spend very little time with me, took x-ray sent me away with no brace or boot. I came back two more times until he finally ordered bone scan- as i suspected fracture to cuboid. He then told me to use crutches if i wanted and i should be healed up in 3 weeks. I immediately went to another doctor and I am now 4 months on crutches because this break is complicated and slow to heal- he said it will quickly heal in 3 weeks..... I don't recommend him.
5.0 Rating
May 29th, 2015
patient
5.0 Rating
April 21st, 2014
I like Dr. Kurth and feel he is excellent at what he does. I go every 4 mths. to see him to get shots in both my knees and he is very gentle. I will be scheduling my knee replacement surgery this summer with him, and I would recommend him. He was recommended by a friend of mine whose husband had his knee replaced by Dr. Kurth. They have had excellent results!
1.0 Rating
November 12th, 2013
Dont go to him
Have torn my meniscus. knew that was the problem. Just did a flat xray and said I had arthritis and gave me a cortisone shot at 32. went back for follow up he wanted to go right into a scope. Said he didnt want to order an MRI they were a waste of time. I demanded an MRI. it showed what I suspected. He swore that was not the problem I was having and demanded I have a scope. I made an appointment elsewhere. spent hardly any time with me. did not listen to how I injured it or all my symptoms.
5.0 Rating
October 18th, 2013
Almost pain-free after 24 years
24 years ago, I fractured my clavicle in an auto accident. The injury was misdiagnosed at the time and after three failed surgeries I spent 18 years rearranging my life to live with the pain. Dr. Kurth looked at my X-rays; saw at once that there was a problem, did simple outpatient surgery the very next week, and now, a month after the surgery, the collarbone is not only better but almost well. Yes, Dr. Kurth is a man of few words, but he clearly knows what he's doing.
1.0 Rating
April 28th, 2012
This guy is a joke
He started by insulting me for being a runner and said it was my fault for getting a stress fracture. He did no history. Did not look at my MRI or read it. Said "I wish patents wouldnt get mri's". Would not listen. Spent almost no time with me. Talked to us like a country bumpkin. One of the worst doctors I've met. I ended up going to Pittsburgh and got excellent service there. Don't waste your time with this guy.
1.0 Rating
April 13th, 2012
Don't waste your time.
I made the appointment to address the knee problems I've been having the last 18 years. He talked to me for 2 minutes, told me I'm the only female he's seen with Osgood-Schlatter's, took x-rays, said I don't have arthritis, explained nothing, then gave me a 5 day dose of Prednisone (steroids) for tendinitis. He didn't even ask about my medical history or symptoms. Total waste of time. Plus, it is their policy to have Fox News on in the lobby - not so pleasant for those of a different mindset. They kept me waiting over a half hour at 8:00 a.m. - no excuse for it.
5.0 Rating
April 15th, 2016
1.0 Rating
October 10th, 2015