Rate Now
Share Your Experience
Have you seen Dr. Lois Chu?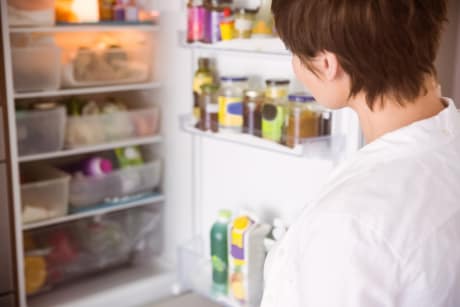 Binge Eating Disorder
Get the facts about binge eating disorder, including symptoms, causes and related conditions.
Quality Rating
Highly Satisfied
42 Ratings with 12 Comments
3.0 Rating
October 18th, 2016
Good First Impression, but office needs improvement
Dr. Chu is professional but her staff needs to improve. receptionist was on her cell phone and did not bother to look up and greet folks walking to the receptionist window. She asked me to fill paperwork ("fill this out") without bothering to find out my name or why I was in the office. Dr. Chu has no email or interactive website, so all follow-up communication is done by phone or by mail. I received an overview of my lab results the day after the visit, but a week later and I still have not received in the mail the promised lab report.
5.0 Rating
August 5th, 2016
Very good experiences
4.0 Rating
October 26th, 2015
Dr. Chu is a great doctor. She has great bed side manners and she does well with answering questions and giving explains toons. Unfortunately, her rude staff makes it difficult for me to continue being her patient. Her staff doesn't listen, they chat to each other in Spanish and they always have an attitude. I've been Dr. Chu's patient for years and her staff has never been plesant. I hope she reads this and decides to get her staff into shape.
2.3 Rating
December 12th, 2014
I've been a patient of Dr Chu for over 15 yrs...very pleased w/ her practice. She's thorough and does not make you feel like you're "just another patient" the staff on the other hand could be a bit more pleasant.
1.0 Rating
September 22nd, 2013
Basic knowledge is lacking
This doctor really doesn't know what she is doing. She also is not knowledgeable about common prescription medications and held me hostage by refusing to prescribe birth control until I stopped nursing and gave her Pap smear results from my previous doctor (birth control while breast feeding is very common and Pap smear shouldn't affect anything especially since I told her it was normal). Also, I was antibiotics and she told me to stop taking them whenever I felt better (this will contribute to the development of microbial resistance and infections that are harder to treat). Any knowledgeable health care provider will always say "make sure you finish all doses of antibiotics, even if you feel better before you are done taking them." My husband is a pharmacist and if you ask any pharmacist (and probably any other doctor) they will all tell you the same thing.
5.0 Rating
June 26th, 2013
We love Dr. Chu!
We have been seeing Dr. Chu for over a year now and couldn't be more pleased. She is very easy to talk to and really listens. The facility is not fancy, but it is clean and staff are very courteous and helpful. My only complaint would be the TV in the waiting room. We are very pleased with our experience there.
1.0 Rating
March 4th, 2013
DONT WASTE YOUR TIME
FIRST OF ALL THE OFFICE SMELLS LIKE MOTH BALLS AND THRIFT STORE, SEEMS LIKE THEY HAVEN'T CHANGED THEIR AIR FILTER IN YEARS. THE WAIT IS LONG IN THE WAITING AREA AND EVEN LONGER IN THE ROOM AND THE DOCTOR IS JUST MONEY HUNGRY. THEY CHARGED ME MY FULL DEDUCTIBLE AND THEN SOME EXTRA FOR A FLU TEST. THE STAFF IS OVERALL COURTEOUS AND FRIENDLY, BUT NEVER GOING BACK AGAIN.
1.0 Rating
March 19th, 2012
5.0 Rating
November 8th, 2011
Very Thorough
5.0 Rating
June 21st, 2010
Dr. Lois Chu is a Fabulous Doctor
I believe all the nay sayers stating that Dr. Chu is awful and all of that should be ashamed of them selve, after all Dr. Chu is the only Doctor in that practice. You do have to keep in mind that she is a human being just like the rest of us. She doesn't have special powers to make everyone happy while making sure she might possible be saving your life or someone elses life.. Untill you are a Doctor or have been in the medical field, then you have no clue How good Dr. Chu's pts have she is a wonderful person,and great at what she does..... IS MAKE PEOPLE BETTER>>>