Rate Now
Share Your Experience
Have you seen Dr. Lois Jensen?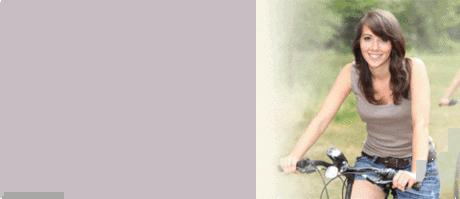 Endometriosis
Get the facts about endometriosis, including symptoms and parts of the body that may be affected.
26 Ratings with 9 Comments
1.0 Rating
August 21st, 2016
Run away from this horrible doctor
If I could give this woman 0 stars I would. She is the worst doctor I have ever been in the presence of, and she had me and my wife scared to death for months. My wife had an ovarian cyst on her right ovary. After doing the necessary MRI and blood tests Dr. Jensen said that her ca-125 cancer marker put her at serious risk for ovarian cancer, and that her cyst would have to be removed surgically via open abdominal incision. This would give her a serious scar and a 6 week recovery time. She revealed this information to my wife in an extremely insensitive tone. On the follow up appointment she asked if we wanted to be referred to UCSF. Because it was closer to her parents house where she planned to recover, we chose that option. When we told her that, she rudely stood up and began to walk out the door without any further comment. When I stopped her and asked her if my wife should refrain from any activities (I was worried that she might pop the cyst while doing any number of things she loves including hula hooping and gardening) she relied to me "Well, if she doesn't want to have intercourse that her choice. It is her body." How incredibly rude! As if I would try to force sex upon my wife or something?! Then to top it all off, after conferring with the incredibly competent doctors at UCSF, it turns out that her cancer marker was no where near worrisome for someone her age, and the cyst could be removed via laparoscopic surgery with only a 2 week recovery. Now she is recovering from her surgery and is feeling great. I am so glad we chose to get away from this horrible of a doctor. I would highly recommend never setting foot into this horrible person's office. Her and her staff were the most unhelpful people I have ever met and left us in fear for months. Not only that, but they were also extremely unhelpful when trying to track down my wife's medical record to send to UCSF. Please, if you know what is good for you, RUN away from this rude and downright horrible doctor.
1.0 Rating
August 8th, 2016
Very poor bedside manner and was let go from the clinic I was a patient at!
1.0 Rating
July 26th, 2016
5.0 Rating
December 4th, 2015
She was an excellent doctor and took time to answer all,my questions no matter how silly I thought they were. She also was not afraid to you the truth or discuss the safety of procedures or different methods of delivery or the drugs used during labor and how they could possibly affect my baby. She's a wonderful doctor and I miss seeing her. She made your health a priority and made it an enjoyable experience every time you saw her.
5.0 Rating
February 8th, 2015
I understand Doctor also has an M.P.H. degree as well as her M.D.
1.0 Rating
December 14th, 2014
Horrible experience
I highly recommend you do not choose Dr Jensen as your physician! I am a 41 yr old woman & I have to say this is one of the worst doctors I have ever seen! I refuse to be seen by her in the future & have requested another physician for my future appointments as I really liked the staff. Maybe she should take some lessons from her staff on how to treat patients. Just cause you have the title of a doctor does not make you significant or above others. If I could pull her license I would...she should definitely choose another field for a career because this is not the one for her!!! I strongly recommend that no one be seen by her unless you like being treated like you do not matter!!
2.3 Rating
October 29th, 2014
Abrupt and Rude Bedside Manner
I was actually shocked at Dr. Jensen's manner and attitude. Not gentle or particularly caring. Cut me off when I was making a comment. Annoyed and rude was what I felt about her.
3.7 Rating
October 4th, 2014
Mixed feelings
Great bedside manner, she spends a lot of time with you, and has a lot of experience. Now this nest thing some may feelis a good thing, but she is very much over cautious, making a patient come in for 2-3 appointments/ultrasounds a week, and pressuring for premature delivery despite it being ill advised by the general medical community based on the findings of the testing not supporting IUGR. Sure enough, my child had to fight preemie complications being delivered 3+ weeks early but did not have IUGR which is why she pressured me into it, and it would of been even earlier but I protested for a couple days to get to week 37.
1.0 Rating
October 28th, 2013
Mean... Mean... Mean!
This office is popular and I've heard only good things about them all! So I was excited to go here for my pregnancy! I had the unfortunate luck to be scheduled with the newest to addition to their staff..Dr. Jensen in the Mesa office! She was in fact the worst person I have ever et in my life! I cried when I left this appointment due to her inability to be a human being! She was mean to me, my 6year old daughter and my husband! She had no interest in my previous pregnancy and or any of my concerns, needs, wants or anything really! The staff and Medical Assistants were great and is why I will return to a different location... I'm going to try another one of their Doctors in hopes that their reputation will be proven to be true!
5.0 Rating
September 7th, 2017
4.0 Rating
August 24th, 2017
3.0 Rating
April 22nd, 2017