Rate Now
Share Your Experience
Have you seen Dr. Lon Weiner?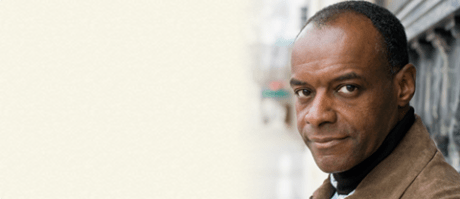 Colonoscopy
Get the facts about colonoscopy, including how and why it's done and doctors who perform the procedure.
Quality Rating
Highly Satisfied
60 Ratings with 14 Comments
5.0 Rating
October 21st, 2016
Saviour.
5.0 Rating
May 21st, 2016
Excellent Long-Term Experience With Dr. Weiner
I have been a patient of Dr. Lon S. Weiner for a number of years and have always received exceptional care from him. Due to injuries from three falls, complicated by osteoporosis, I suffered breaks of the left femur and right humerus as well as a right hip fracture. Dr. Weiner surgically repaired each injury so that I am now able to continue my normal activities, which include exercises such as hiking and dancing. He also referred me to an endocrinologist to treat the osteoporosis. In addition, when I broke my femur I arrived at Lenox Hospital too late Friday to have surgery that day; the normal procedure would have been to schedule it for Monday. BUT, Dr. Weiner did not want me to have to wait until Monday. He scheduled my surgery for the next day, SATURDAY, HIS DAY OFF, and he brought in his entire surgical team. Dr. Weiner is not only a stellar surgeon, but he is a deeply compassionate and caring person who goes out of his way to care for his patients and to help them to return to their normal quality of life. By the way, he also performed knee surgery on my son, who was in high school at the time, and who went on to play both high school and college lacrosse. Dr. Weiner approaches patient care from the perspective of achieving an outcome that is best for the patient, not what is easiest or most convenient for him. All of Dr. Weiner's medical and business staff are outstanding and highly responsive to patients' needs.
1.0 Rating
March 3rd, 2016
A warning
After an injury landed me in Lenox with a severe leg fracture, it is hard to say what was worse, my time in Lenox's orthopedic dept, or my care from Dr. Weiner. I guess I should say Dr. Weiner's procedure was worse, as I'm left with a disability that other Docs in NY have said was avoidable. Doctors are usually highly diplomatic about one another's work but I've had to seek care (and additional major corrective surgeries) from another highly regarded ortho group here, and have heard comments ranging from "your alignment sucks" to "they didn't properly reduce the fracture" and lastly "they could have sent you home without surgery and you might have fared as well" -that last one was from a PA, not a surgeon. Given my dreadful experience, and the oft-unhappy scene I encountered in the waiting room on followup visits, I'm skeptical of the 5 star rating this doc gets on this site. In any event, maybe this review will help a few prospective patients. If your injury is significant, consider an alternative hospital. There are others not far (East) of there...
5.0 Rating
October 24th, 2015
Dr. Weiner is the greatest doctor ever. When I came to him I had a bad foot and ankle which had been dealing with for a long time. I had seen many doctors for years who had no idea how to fix my foot and ankle. Dr. Weiner was able to finally take care of my foot and ankle. I know if it wasn't for Dr. Weiner I would more than likely be in a wheel chair for the rest of my life. I can never THANK him enough for what he has done for me and my family. He is a GREAT doctor.
3.0 Rating
September 10th, 2015
Excellent orthopedic surgeon
Dr. Weiner is a wonderful surgeon. He is a highly skilled professional, who has a great rapport with his patients and their families. I would highly recommend him for all your orthopedic needs.
5.0 Rating
March 22nd, 2013
Dr. Weiner was is an awesome surgeon!! He performed hip surgery on me as a young child. He acknowledged my age, and made me confident about surgery, knowing that I would fear it. He was very prompt with time, always had a smile and shows true passion in what he does. He is my inspiration, and I think about the job he did, and his way with kids, how he makes them comfortable. He is a great role model, and excellent physician!
5.0 Rating
October 4th, 2012
he saved my leg
5.0 Rating
September 16th, 2012
GREAT JOB
5.0 Rating
June 6th, 2011
Dr. Weiner is a fabulous surgeon
5.0 Rating
October 3rd, 2010
I Bless the Day I was lucky enough to get Dr. Weiner
5.0 Rating
July 21st, 2010
Insurance runaround complicates simple diagnosis
I fractured my elbow while on vacation. The ER Dr in Florida diagnosed and casted my arm. I flew home and my GP referred me to an orthopedic group at North Shore LIJ Medical Center where I was re-xrayed and told it was not fractured. He removed the cast. I was unable to rotate my arm in the slightest and new that this was more than a bruise. I am a health care professional. I spoke to a friend of mine that does surgery at Lennox Hill who immediately recommended Dr Weiner for my elbow, he explained that the ex-ray was probably not read properly. I wore a sling knowing instinctively to keep my arm immobile. I insisted on an MRI from the original Dr and took my xrays and MRI results to Dr Weiner, who upon reading the first xray from the ER diagnosted it as a fracture at the elbow with the MRI to support the findings. Saddly it took quite a run around 2 xrays and an MRI for a simple fracture disgnosis. I felt comforted by Dr Weiner's expertise and swift care. He was plaesant and after two visits all was well and healed beautifully. He was an absolute pleasure to work with. I highly recommend him