Rate Now
Share Your Experience
Have you seen Dr. Loren Greene?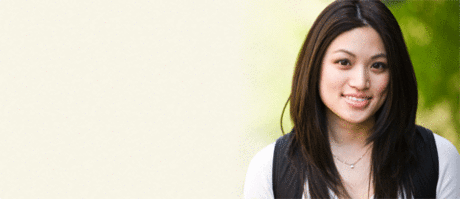 Birth Control
Get the facts about birth control so you can decide which type is right for you.
Quality Rating
Highly Satisfied
30 Ratings with 9 Comments
1.0 Rating
December 24th, 2015
Save your time and CASH!
I was seeing Dr. Green for several months with no improvement in my condition. To start, she never saw me on time. In fact, her assistant would call me on many occasions asking me to come 2 or 3 hours after my scheduled appointment because "Dr. Greene is very busy and she is running late...." This was very frustrating to me because my time is equally as valuable as Dr. Greene's. She clearly did not agree. During the appointment, which would last anywhere from 1 to 2 hours - all I did was watch her type my chart into her computer. The physical exam and discussion took no longer than 15 minutes. I am currently Hypothyroid from RAI treatment to treat Graves disease. I feel terrible all the time. When discussing Synthroid levels, she actually told me that she sees many patients just like me. We complain about feeling Hypo symptoms but the blood work comes back in range. She said, "I call these people Synthroid junkies" SYNTHROID JUNKIES?!!! This is what she is calling her patients who come to her for help - like I did! Synthroid. Junkies. She also told me she didn't know anything about Progesterone and that she was not a "Brain Fog" doctor (Brain Fog is a terrible symptom from being HYPO) What arrogance!. After months of seeing her my condition never improved. She suggested I go through with many unnecessary tests, she could never remember my case, she could never remember my name and she would never called back. I would have to call her for weeks before she decided to call me back. And, of course, she would be rude and nasty on the phone, as if I was bothering her. I was completely disappointed in her because she was so highly recommended. (Which now I see is completely OVER RATED) I was hopeful that this would be the doctor that could really help me. Sad to say, she was not. Lastly - she charged me about $300 an appointment - and ONLY TAKES CASH. I would have to leave her office and go to an ATM machine 2 blocks away! Very unprofessional and Very over rated, There are many Doctor's out there. Do not waste your time with this one no matter how tempting the positive reviews may be.
5.0 Rating
March 26th, 2013
Grateful patient
LWG is one of the greats. She is more experienced in endocrine/thyroid than anyone I know. I have a more difficult case and she always got it right. She referred me to a great surgeon when I got breast cancer. She's not in it for the money but for the love of medicine and patient care. She has gone above and beyond for me and I will never be able to repay her. Bless this doctor!
5.0 Rating
October 10th, 2012
5.0 Rating
July 19th, 2012
5.0 Rating
May 21st, 2012
Dr. Greene is very thorough and knows her stuff. I've seen her for a few years and am on track in large part b/c of her--PCOS and weight are under control, and she also knows a network of other really great doctors. Her office assistant is great, too--friendly and responsive, and will try to fit you in if she can.One downside can be the wait time--sometimes up to an hour even as a first day appointment. But the care you get it ultimately worth it.
2.3 Rating
April 1st, 2012
go elsewhere
Only positive is that when you actaully see her (after ALWAYS waiting at least 45-60 minutes)she is very through and kind. However she is HORRIBLE with the follow up phone calls to talk about your labs. THe first time I had to call her office about 7 times before I got a response and when I had a concern that she couldnt answer very well she became very rude and hung the phone up on me mid sentence. Find another doctor that is more physically and emotionally avialable!!!
5.0 Rating
September 13th, 2011
A Long time Patient
1.0 Rating
November 25th, 2010
This doctor is enormously overrated
I went to Dr. Greene because of her high grades in New York Magazine. I really wouldn't know if she's that great as a diagnostician but she is the rudest, most arrogant doctor I've ever had the displeasure to consult. She had the audacity to text her daughter for at least 10 minutes while I was in her consulting room. I've had doctors take phone calls but never saw the likes of actually texting while I was waiting to learn what her dx was and what, if anything, I needed to do as a follow up.
5.0 Rating
March 31st, 2010
5.0 Rating
September 6th, 2017
4.0 Rating
July 27th, 2017
3.0 Rating
July 27th, 2017