Rate Now
Share Your Experience
Have you seen Dr. Lorena Lewy Alterbaum?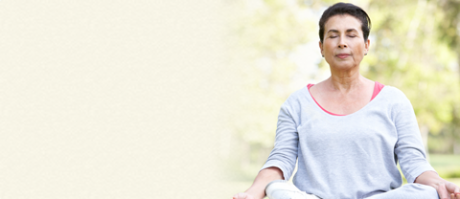 COPD
Get the facts about chronic obstructive pulmonary disease (COPD), including symptoms and complications.
32 Ratings with 21 Comments
2.0 Rating
March 14th, 2017
5.0 Rating
June 13th, 2016
5.0 Rating
March 4th, 2016
1.0 Rating
June 30th, 2015
The most unprofessional office I have ever encountered. I see a lot of Doctors and I have never had such aggravation in my life than with this Dr's office. They made numerous mistakes. I called to make an appointment the put me on hold for 15 minutes I finally hung up. Do your self a favor DO NOT USE THIS DOCTOR. So sorry I did. If I would have read the reviews 2.5 stars now I know why.
1.0 Rating
March 22nd, 2015
Greedy, unprofessional dr and stuff. Patients be aware and avoid at all cost
I was only by NP every time bc all I needed was to monitor my thyroid levels during pregnancy after my ob gyn decided to increase my dosage without checking my thyroid levels. So every time I went they will charge a copay of 25 although I know that for follow up there should me no charge. Last time they charged me $50 and they also send me a bill of $25 after I reported them to my insurance.
5.0 Rating
January 12th, 2015
Very good doctor. Caring Pactice.
5.0 Rating
September 3rd, 2013
Greatly Surprised
I've been going to an endocrinologist for over a year and besides been too far from me (originally recommended from my primary dr.) I had to wait for a long time, my prescriptions had to be called several times, etc. I was recommended to Dr. Lewy-Alterbaum from the Dr. who did my thyroid biopsy. I called, made my appointment and decided to check on the "reviews" after reading so many negative stuff I thought "what have I done? same story?" but I decided to keep my appointment. So here's my experience: I was greeted nicely when I got there. My former Dr didn't send my records, so I had to call them again; by then the girl at the reception was very understanding and nice; and very patient! After I got all my records, I barely had to wait to be walked to a room to get my pressure, weight and all that, girls who did that was also very nice. Then walked to another room to wait for a Dr. I picked a magazine, saw an article I liked and couldn't read it because Dr. was coming in. I got checked, explained everything and sent for blood work and ultrasound (u/s done in the same office by Dr. Lewy-Alterbaum). Walked out thinking that maybe because I was a new patient everybody was nice. Today was my 2nd appointment after blood work for my thyroid u/s same thing, everybody super nice and Dr. Lewy-Alterbaum explained everything very clear and answered all my questions very nicely. Glad I didn't cancelled my appointment the 1st time :)
1.0 Rating
August 29th, 2013
Dr. with Attitude
1.0 Rating
May 1st, 2013
DISGRACEFUL!!
I was referred to Dr. Alterbaum, however I only saw the PA., who was very impatient and rude at times. How dare you ask a question concerning your diagnosis, she seemed offended. They keep you waiting and when you do go in it's 5 minutes and then she rushes you out with paperwork for bloodwork and the next appointment. I paid good money to see the the Dr. and I expected better service. I eventually requested Dr. Alterbaum,who seemed to be upset because I wanted to see her and not her and not her PA. I would not go back nor would I recommend anyone to go there.
2.3 Rating
May 30th, 2012
Could Improve on PT Service
Aside from the sucky service you might get from the front desk girls. The Dr. does not follow up on pt care. I'm changing Dr's now, it's a waste of time for me to go to this Provider, who doesnt care for me. When I did meet her once, I can recall her doing her job, well. But out of sight out of mind.
2.3 Rating
April 3rd, 2012
I love the doctor, but I hate the PA.
I was a steady patient of Dr. Lewy Alterbaum in 2009-2010, back when she had an office in Hollywood. She would spend a lot of time chatting with me and making me feel comfortable during my visit, and seemed very knowledgable and caring.I just returned to her office (new location) this year and was surprised to see it was much nicer looking. Unfortunately, her staff ruined the entire experience for me. The women at the front desk treat you like nothing, making an appointment is difficult due to their limited hours, especially Fridays. Obviously for someone with a full time job, it is hard to find a time/day that works, so a little patience and caring is needed from the staff. But they get frustrated and make me feel like an annoyance. Once finally in for an appointment, no eye contact is ever made by the women at the front desk. I waited about 45 minutes (I consider this normal for the doctors so I'm not complaining) and am brought into and office where I wait another 20-30 minutes, to meet the PA, who spends about 90 seconds with me, asks no personal questions whatsoever, never looks at me, and rushes me out promptly to make my follow-up appointment. I remember feeling shocked, and really upset that that is what I get for the $40 copay, nothing but a slip for bloodwork for my follow-up.I am going to my follow-up today, hopefully it will go better.But based on these other reviews, my expectations are low, and I am 99% I won't be going back to her office again...
1.0 Rating
December 12th, 2011