Rate Now
Share Your Experience
Have you seen Dr. Lori Maran?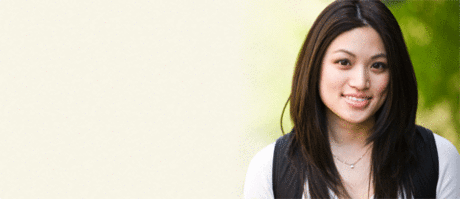 Birth Control
Get the facts about birth control so you can decide which type is right for you.
14 Ratings with 9 Comments
5.0 Rating
September 18th, 2016
Great doctor
I first came to Dr. Maran during a flare-up of a rheumatological condition I have. She was kind and caring from the beginning. She is knowledgeable and approachable an addresses my questions and concerns. She and her nurse have also spent an ample amount of time helping me sort through insurance issues. I have visited Dr. Maran several times now and she continues to provide great care and answers any questions I have.
5.0 Rating
September 2nd, 2016
Great rheumatologist!
5.0 Rating
July 16th, 2016
Dr. Maran helped me tremendously
5.0 Rating
July 14th, 2016
1.0 Rating
June 12th, 2015
The coldest, most condescending MD I have ever experienced. She never smiled, nor reassured me. She diagnosed polymyalgia, and instead of explaining the condition, prognosis, or treatment, she handed me a pamphlet. Placed me on high dose of prednisone. Rambled off instructions and dosage. Upset, I forgot. No written instructions on discharge materials. My pharmacy had to call her office for instruction. When I called about continuing pain, shed written a comment for her office staff to read to me about use of narcotics (I did not ask for), and making an apt. with a pain management clinic, or my primary care MD. She never called to speak to me, or follow up on my care. I was left fearful of a diagnosis I did not know about, and feeling like a malingerer..looking for medication. What a terrible, insulting experience. Seeing how many of her clients are elderly, geriatric, I cannot imagine such an impassionate physician working with a group of people who deserve dignity and respect. Sadly, she is a young MD.
1.0 Rating
May 7th, 2015
I am a health care provider in ICU, for 30 years. I found Dr. Maran to be cold, dismissive, uninterested in speaking with me about preventative issues such as diet with regard to inflammation, and exersize . She diagnosed a rheumatic inflammatory condition, and handed me a pamphlet..but did absolutely nothing to explain the condition, prognosis, or any treatments other than she was going to prescribe a high, long term dose of steroids. She placed me on a long regime of prednisone, and did not explain the dosing taper with me. When I got to the pharmacy, the prescription directions which she had written, said "take as directed". There were no notes regarding this, on the discharge summary which she handed me. The pharmacy had to call her office for clarification of the correct dosage taper for two months worth of medication. I called her office with regard to another rheumatiod condition which I had been treated for in the past, which I had neglected to discuss with her. The assistant who took my call, was supportive, kind, and thorough. She said that she would pass my information, and question on to Dr. Maran, and have her call me. It has been four days, and she has not left a message, or returned a call to me. There was no concern for any reaction, or emotion I might be experiencing, regarding this possible diagnosis. A most unpleasant experience. I am seeking help elsewhere, and would not recommend her to anyone.
5.0 Rating
September 23rd, 2010
Donna
I was referred to Dr. Maran by a patient. I have seen other Rheumatologists and have to say she is the BEST of the 3 I was treated by. This is the first time I have never waited to be seen. I have NEVER even sat in their waiting room!!! As for care, the staff is very kind & friendly. Dr. Maran is extremely caring and treated me as a patient not just a disease. others, I highly recommend Dr. Maran!
3.7 Rating
July 19th, 2010
Not the greatest, but far from the worst.
My experiences with Dr. Maran has been pleasant. Her bed side manner is not the best but she seems to know her profession. I have visited her 4 times and each time is the same. You would think some kind of familiarity would build but it did not. She was the same with each visit. However, her diagnoses of my problem seems to be correct and I am feeling better. I just dread going to follow-ups because of her mannerism. She is not mean or anything; its just that she is all business, and doesnt have time to deal with anything emotional, which sometimes is a big part of the problem. If I could find someone else, I would switch.
5.0 Rating
January 4th, 2010
Fabulous Front Office Staff
4.0 Rating
September 17th, 2015
1.0 Rating
August 5th, 2014