Rate Now
Share Your Experience
Have you seen Dr. Lori Marshall?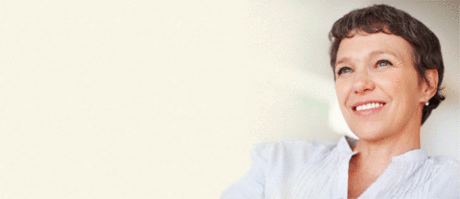 Fibromyalgia
Get the facts about fibromyalgia, including the symptoms and conditions that may be related to it.
44 Ratings with 8 Comments
5.0 Rating
July 18th, 2017
Dr. Thank You...
I have had, and suffered with, approximately thirty-eight (38)surgeries, and it's been very hard to find a doctor who actually cares... That ended when Dr. Marshall accepted me as a patient... I was literally at my Wit's End suffering through unbearable pain, but now I'm treated for it, and life is liveable again.. There are many ways, and multiple means of showing appreciation, but the ones.most important to me are THANK YOU... Truly.. Sincerely, Ms. Carolyn E...
4.0 Rating
June 28th, 2017
Poor pain management!
1.0 Rating
October 6th, 2016
all about money
5.0 Rating
June 19th, 2016
Great Drs
1.0 Rating
April 28th, 2016
poor/unprofessional service
Absolutely the worst Doctors office I have ever been to, the staff are rude, not near as rude as the Nurse Practitioner Vikki, they do not listen to you at all, they said I had dilaudid and THC in my system I do not smoke weed nor am I even around anyone who does, and cannot even stand dilaudid even when in the hospital and sure not going to use on the streets. I told them the Fentanyl made me shaky and didn't work well so was kicked out for a false drug screen. Oh and Morphine was in my system and I am deathly allergic to morphine, but on a better note I have found a better office in Flowood, that is actually clean and with 5star reviews. Honestly wouldn't take my dog to Premier Pain not with the staff Dr. Marshall has working for her, what was even funnier I took a drug screen for a job two hours before I went to my appointment and passed, no WEED in me, but it's hard to tell Dr. Marshall that because they will not let you speak to her or return your call or any calls for that matter, that's where. I'm doing tis review
1.0 Rating
February 21st, 2016
One staff member needs to be removed and put in a barn picking up horse dung.
Dr marshal is a very kind lady and Erica .were very nice to me . But there is a lady that has race issues . She tryied to bill both my insurence company's for there service . I called my insurance company and was told that there office people are trying to Bill us for one visit but trying to get twice the money . I was told it was insurence fraud on there part I was called a lire and was kicked out of the program because I got into a verbal confrontation with the staff member that is racist. There were other people that spoke to me about the same lady. Other wise dr marshal and Erika is very nice.
1.0 Rating
February 16th, 2016
I am the only one she didn't see herself
I went there 4 months. I was told the dr. only saw patients right before procedures, everything else, including what procedures, what meds, what amount of meds were decided by her nurse practitioners. Every time I went into the office someone in the waiting room was complaining about the poor treatment they received. I came to this site expecting to see the reviews reflecting this. It's weird there isn't, and all the reviews were from another site, and redirected here. The medication I was on previously from another pain med Dr before I moved states did not meet the protocol ( I had gastric bypass so meds metabolize in my system much quicker), I asked if I could get an appointment with the dr considering the nurse practitioner was baffled and asked me what I wanted to be on. That is when I was told that the dr ONLY sees you right before a procedure. I took pain meds on PRN bc my pain level would roller coaster. Erika put me on Fentanyl patched 25, called office bc they did nothing. Told me I had to give them two weeks. Still nothing. Called back, told me I could come in early, brought me in 4 days early. Wrote on script that I had to wait to get it filled until it was time for the old script to be filled even though it didn't work. I have been in pain management for 5 years now, I have never ran out of pills, usually had left overs. All they did to me was keep increasing Fentanyl, every time I went in. I finally told thr NP all you are doing is making me a junkie, I am done. I refuse to be on these. During my time there I heard many horror stories, at least one at each visit. I don't understand where all these other reviews are coming from, but I choose detox over this office, and an office where you actually see a doctor. There is a reason why you can get in here so quick
5.0 Rating
January 21st, 2016
5.0 Rating
July 18th, 2017
4.0 Rating
June 28th, 2017
4.0 Rating
June 12th, 2017