Rate Now
Share Your Experience
Have you seen Dr. Lori Thompson?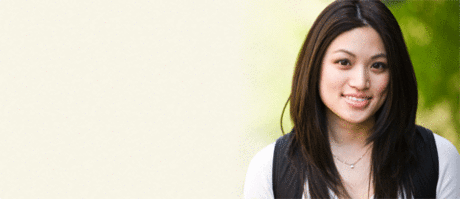 Birth Control
Get the facts about birth control so you can decide which type is right for you.
30 Ratings with 8 Comments
1.0 Rating
January 22nd, 2016
Rude and Poor Excuse for a docdoctor
After trying to find a doctor for many issues. And being told to go to the ER by my regular doctor because he could not help me to the extent I need. The ER handed me a sheet of primary physicians of family med to choose from. In which I chose this doctor. They accepted and made an appt with me. I guess in the ER when they ask who my doctor was I told them I was in the middle of trying to switch and have her as my doctor. When it came time for my appt with Dr Lori Thompson. Some how it was already said that she was my doctor. She came in the room refused help, treated me horrible and said she was not going to accept me, etc. She also told me stay away from IMA and IU Health hospital. How some that takes the oath for equal treatment of patients I believe she is way offol. It is so upsetting to see an IMA doctor that is supposed to be professional and part of standards completely degrade and disrespect people. My opinion there are way better doctors out there I would choose one of them.
2.0 Rating
May 11th, 2015
Find someone else
5.0 Rating
June 13th, 2014
Wonderful doctor and person
5.0 Rating
June 3rd, 2014
great doctor!
A few years ago my insurance changed so I had to find a new doctor. I had been going to Dr Thompson for several years and was very happy with her but my new insurance wasn't accepted at their office. If it hadn't been for that I would still be going there. She is a very caring person and listens and spends time with you, not just in the room for 3 minutes and then out the door like many other doctors. I would recommend her to anyone needing a doctor. She is great!
1.0 Rating
July 10th, 2013
Review
I would not recommend this doctor for the following reasons: a) after visiting her office several times I got the impression she did not care. In fact there were no follow ups for a physical exam. B) the waiting time was ridiculous. At one point I left after 45 minutes of wait. C) drug refills and making appointments always took longer and often I had to call to remind her to send the prescription refill. Terrible doctor and I would not revmend this person to anyone seeking health care.
5.0 Rating
October 10th, 2012
Patient
5.0 Rating
September 14th, 2011
EXCELLENT DOCTOR
Dr. Thompson is a great Dr. She's very kind, patient and takes the time to listen. When you are in her office you'll feel like it's just you and her. I'd recommend her to anyone! Keep up the great work Doc!
5.0 Rating
January 21st, 2011
Best Darn Doctor in Bloomington
Dr. Thompson is by far a very caring and highly skilled physician. She spends time with each patient to get to the problems, does careful analysis and choosing of tests, and knows what kind of questions to ask to get the info she needs. She reminds me of the old-fashioned docs I had as a kid growing up in the 50's and 60's... I try to keep my information and discussions to the point, so I don't waste her time. However, she makes one feel that she is taking her time with you so you can rest assured she isn't rushing through her visit because she has to see "x" number of patients in a day or can only spend so many minutes with each patient... she cares about people.
3.0 Rating
August 21st, 2017
5.0 Rating
November 22nd, 2016
5.0 Rating
November 22nd, 2016