Rate Now
Share Your Experience
Have you seen Dr. Lorianne Avino?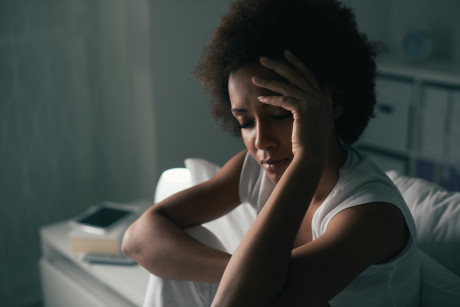 Bipolar Disorder
Get the facts about bipolar disorder, including the different types and symptoms of each.
25 Ratings with 7 Comments
1.0 Rating
July 13th, 2017
This Dr is one to stay clear of.
When I started having different symptoms this spring, Dr Avino ignored them, did not advise me to seek out my primary instead of her. When I finally got her to talk to me about what I was dealing with, she got defensive, snotty, and said she could do no more for me. In a year, she did no testing other than order one MRI. Barely discussed my MRI even though another neuro I just saw said it looked like mild dementia. She gave me two different medications, mind you this is over a years time, with no results. She did not adjust the dosage or discuss options to treat me. When I finally became frustrated enough, she pulled in her office manager manager in to observe. She barely examined me or did any other neuro tests, than to look at my eyes, squeeze hands, press on my knees. I was told I wasn't in pain, that she could do no more for me, and that it was just conversion disorder. Don't waste a year like I did!
1.0 Rating
March 14th, 2017
I CAN NOT BELIEVE SHE IS A DOCTOR
1.0 Rating
February 9th, 2017
1.0 Rating
August 23rd, 2016
Poor Follow Through
I went to see her for migraines. She came recommended by my Insurance and my OB/GYN. Considering my OB/GYN is amazing and has been taking care of me for years, I thought I was doing the right thing. I scheduled into her office, filled out all of the paperwork, etc. Upon meeting her 1x, no testing offered she prescribed me an Epilepsy drug called Topomax. I attempted to take the medication however it did nothing for me. When I called to see what else we could do, I found out she moved her practice and that my records were "lost" could I please come back in and start all over. What doctor worth her "salt" loses patient records??? She wanted to do another office visit just to remember who I was and start medication all over again. At this point I have yet to have a CT, an MRI, anything... She is a disgrace as a doctor and just throws medications at patients that she cares nothing about. I would not recommend that anyone waste their time seeing her!
5.0 Rating
December 9th, 2015
My favorite neuro so far :)
I was diagnosed with Multiple Sclerosis when I was 23 (10 years ago), so I've seen my fair share of neurologists. I've been poked and prodded like a science project most of my adult life. I met Dr. Avino after I just moved here from Philadelphia and I was desperately in a search for a new neuro in the Buffalo area. She has been nothing but warm and welcoming to me. Most doctors just treat me like a diagnosis, but Dr. Avino treats me like a human being that just happens to have a pretty nasty disease. I've never had to wait more than 10 minutes to see her, her staff have been incredibly kind to me and Dr. Avino has been, by far, my favorite neuro I've seen since my MS diagnosis. She is in no rush, listens to all of my concerns and I feel like she genuinely cares.
1.0 Rating
August 18th, 2015
Caregiver
Scheduled an appointment with Dr. Avino for a person with early onset dementia. Initial appointment was cancelled because staff was too busy to get appropriate reports. The appointment was rescheduled for the following week and after arriving at the appointment early, checking in and waiting over 30 minutes, we were told the doctor left for the hospital. Called the office and was told they have no control over that office because she only "leases" space. After a request to speak with the doctor she defended her incompetent staff instead of taking care of the patient! This physician deserves negative stars.
1.0 Rating
October 24th, 2013
Unprofessional Staff and A Dr who isn't Sincere
When I first started going here and even to this day, dr avino seems VERY nice, get a medical report of your visit, I guarantee it doesn't state half of what was said during the visit! When the staff call you, be prepared for them to laugh at you continue on with their sentence and start laughing again before finishing their sentence and hanging up! I have it on voicemail recording! Very, Very, Very unprofessional! I feel violated and used! I didn't realize someone in the medical field could care so little about their patients!
1.0 Rating
June 2nd, 2017
1.0 Rating
June 2nd, 2017
1.0 Rating
June 2nd, 2017
1.0 Rating
May 29th, 2017
2.0 Rating
April 17th, 2017
Nearby Doctors

Dr. Lorianne Avino is similar to the following 3 Doctors near Orchard Park, NY.