Rate Now
Share Your Experience
Have you seen Dr. Lorraine Chun?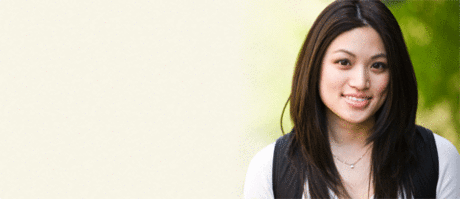 Birth Control
Get the facts about birth control so you can decide which type is right for you.
33 Ratings with 13 Comments
1.0 Rating
May 25th, 2017
Please seek care with another Dr. please!
She was my Dr. Several years ago. She was rude, got angry or offended when i asked any questions. She honestly seemed unballanced to me. One minute smiling, then nasty. She missed several things that another obgyn had to do surgurey for. I suffered needlesly because she convinced me "it was all in my head" and i was fine" I WAS NOT FINE, the tests showed i was not fine, but she said they were wrong, "nothing to worry about" it was rush in, rush painfully through the exam, no time for more than one or two very quick questions, brisk answers if any... or "your fine"!
1.0 Rating
November 10th, 2015
PLEASE do not go to this Dr.
If I could give ZERO stars.. I would. My daughter was recommended to her due to high risk pregnancy because she has Lupus. My daughter has always been active and in good shape but 6 months into her pregnancy she started complaining of severe back pain, groin pain, leg pain. She could not even walk. Her leg looked as if it was going to explode because of the swelling. Having worked in the medical field myself for over 20 years & 3 children of my own... I knew this was not just a "typical" back pain associated with pregnancy. My daughter called the office to speak to the nurse and they basically told her to "chill out" it was normal to experience this. After about an hour of her crying, not being able to move.. I called the office and insisted she be seen. I took her in and had to use a wheel chair to get her in the office. Dr. Chun did not even look at her leg, or touch her. Told her to use a heating pad and she should be fine. I was furious... and worried. I worked for an orthopedic surgeon at the time and because he new I was worried.. he looked at her that afternoon and ordered an ultrasound right away. They did not even let her leave the hospital and admitted her with 7 blood clots from her calf to her groin. They told her she was "lucky" as another day she may not have been with us. Her baby ended up being delivered 8 weeks early and only 2.5 lbs because the placenta had clotted and the baby was not receiving nutrition. long story short... Do not go to this doctor. This was 5 years ago and we still have not gotten over this. An orthopedic surgeon basically saved her life when it should have been her high risk pregnancy doctor??? really???
1.0 Rating
January 22nd, 2014
Still dealing with the issues she have me
When I was 15 I was diagnosed with Hpv and Dr Chun insisted that the only treatment was very invasive procedures. She insisted on doing these procedures immediately. To be fair, we did not get a second opinion because my parents and I were under the impression that waiting any longer would seriously jeopardizes my health. She did a total of 3 surgeries on my cervix and messed them up so badly that I was told I would never be able to carry and babies to term. After finding a great dr, I'm now pregnant but it's high risk and I am on bed rest for the duration of my pregnancy. All of my reproductive problem have come from dr chuns lack of education and research. I was advised several times to file a mal practice suit against her and did not due it because I thought she was no longer practicing medicine. Please do your research and take a look at how many mal practice suits she's had against her. It's public information. Don't trust her to make the best decision for your health.
5.0 Rating
November 21st, 2013
Great experience
I have been seeing Dr. Chun for years and I have always had a great experience. My favorite thing about her was that she always took the time to chat with me and ask me about how/what I was doing. It is strange because I read the other reviews and they are opposite. I actually have recommended her based on the fact that she seemed so genuine and caring. She always took extra time with me and went over my options and made me feel like I mattered. I love her. She did not deliver a child for me, however, so I cannot speak of any experience from that.
1.0 Rating
June 4th, 2013
VP - Operations
I'm sorry to say that my experience with Dr. Chun doesn't reflect well on doctors overall. No time to discuss treatment options. Incomplete presentation of treatment options, and the general impression that she's in a rush to get to someone characterized my visits. Luckily I sought a second opinion rather than settling for one of the options she recommended for my fibroids.
5.0 Rating
November 8th, 2012
Very Good Experience Thus Far
My experience with Dr. Chun has been very good. She's always been polite and professional, and willing to explain and talk through various options for my healthcare. I have struggled with endometriosis for years, and she has been very helpful in getting it under control. I don't have any kids (yet!), so cannot speak to any experience regarding pregnancy or delivery care with her.The only negative that I've experienced has been dealing with the front office staff. All of the nurses are great. The front office staff has misscheduled my appointments at least 3 times, and then told me that it was my fault and that I had written down the date wrong. Luckily I had the confirmation message on my cell phone voicemail and was able to play it to them, indicating that I did have the correct date! They can be a little rude and uncaring.
1.0 Rating
November 4th, 2012
Have no words for her!!!
While at 1st she came across very friendly, and caring....and my husband and I trusted her with our 1st pregnancy. She does not and CAN NOT handle anything high risk!!! She has NO bedside manor, and she does not handle emergencies well at all!!! She also ALWAYS seems rushed, and pushy!!! And does not take the time to Listen to you, or even my husband!!!! she was MIA during some very touchy spots during my delivery, where the nurses said she SHOULD be in the room!!! I will not be recommending her to anyone I know!!! IF i could do over again, i would have chosen a LARGER hospital, with a Dr. who gets it!!!! I agree with most of the comments below that talks about how she is!!!
2.3 Rating
October 4th, 2012
not the best, looking else where
Over the past 2 or so years, I can count the number of appointments on one hand and what I do remember does not leave a great impression on me. She is friendly yes...but I have gotten the impression that she thinks to highly of herself and because of her medical degree, a simple commoner such as me could not have the accuracy in determining my own reproductive health. I was aware of the symptoms of an bacterial infection as I had seen her about one prior. During the visit, I causally mentioned that this was going on and that I needed antibiotics. It was not until the examination began that she believed me, but not before a short lecture on my changing body. Seriously. I pay her once a year for an annual for 30 mins and SHE lectured me that my body was changing and the things I was saying were normal??The second situation on my irk list, the staff lost my blood test results which I had to redo. They did not charge me for the second time but it was frustrating to have to rearrange and make appointments. Third and the reason why I am filling this out as well as shopping for a new gyno, the pharmacy has to call her office to get refills on my birth control every 3 months. I like to call my pharmacy for this renewal a week in advance on the first day of the placebos that way the following monday I can grab the prescription and start the new pack. This time though the pharmacy were still waiting on approval from my doctor. After two seething voicemails later, the approval finally came...two days later. So not only did I have to double up on my dose but that throws MY body out of whack which ironically was the reason why I was taking it in the first place, to regulate everything! Headache.
1.0 Rating
May 15th, 2012
Mainly concerned with liability - NOT in caring for me.
There is just too much to write here. I had three separate experiences with Dr. Chun, and I can really only say that one of them was okay. She was my doctor through two miscarriges and the pregnancy and birth of our second child. Though I don't question her technical skills as a physician, my conclusion after having used her services through so much is that she is mainly preoccupied with liability, and is MUCH less concerned with actually dealing with her patients in a caring way. Also she is quite condescending and doesn't seem to value a person's RIGHT to make their OWN medical decisions. In my experience, she gets literally angry with someone who is not just taking her advice but doing research and making informed decisions for themselves. I wouldn't have minded a doctor who DISAGREED with me but RESPECTED my rights. Dr. Chun was not that doctor, and the next time I need an OBGYN I will be going elsewhere.
1.0 Rating
March 24th, 2012
Horrible!!!!!!
Pleasssseeee look into this doctor before using her, check out her past!!!!! I had a nightmare of an experience with her and would NOT send my worst enemy to her!!!! She beyond hurt my whole family with the birth of my 1st child, and had I known about her past would never of used her!!!! She should not be able to do deliveries in my book!!!!
5.0 Rating
January 20th, 2012
amazing
1.0 Rating
May 17th, 2011
Wants to do surgery