Rate Now
Share Your Experience
Have you seen Dr. Loubert Suddaby?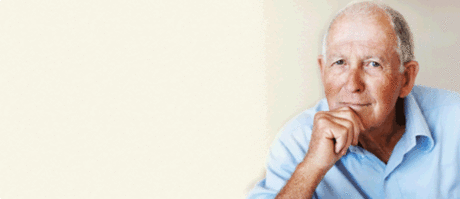 Parkinson's Disease
Get the facts about Parkinson's disease, including symptoms and how the disease progresses over time.
Quality Rating
Highly Satisfied
40 Ratings with 10 Comments
5.0 Rating
May 19th, 2016
Good Experience Overall
I was sent to Dr Suddaby after my pain management doctor had already ordered the right tests and made the diagnosis of a ruptured cervicle disc with possible bone fragments so I saw him just as a surgeon and was completely satisfied. My PM doc, Carstens, called him on Thursday afternoon, trying to get me in ASAP so Monday morning, I saw Suddaby, he understood the severity of the issue and explained to me why I needed to go straight home, don't do much because any jarring could work bone free and pierce the spinal cord. He wanted to do surgery Weds but had to wait a week so I could get off my heart meds first. His office made all necessary appts, got all lab work and exrays ordered, and the following week, I was in surgery. I only saw him for a few moments before surgery, mostly dealt with his assistant, the aneshesiologist and nurses, and don't remember him at all after surgery, though my family does. Reading his surgical reports afterwards was fascinating, seeing what he did. I was aware of the severity of the issue but reading it, just hammered it home. I went back to his office a week after surgery for them to make sure everything was okay, then should have gone back a month later for an xray and follow-up, but I didn't. (That's on me, I should have. You have to follow doctor's orders or you cannot complain about it after.) Everyone at his office has been wonderful. If anyone was curt or abrupt, I'd put it down to the stress and pressure of the job and nothing more. For those patients complaining about treatment, I'd ask you to remember that too-and that your own pain might be clouding your judgement a little. As a one time medical professional myself, I recommend this doctor and his office highly and would send my family and friends there.
1.0 Rating
February 10th, 2016
I have Never been treated so degrated, uncaring, no compassion and only came to see me once in the hospital after my spinal canel was punctured. He said I deserved the pain I was going thru because I was a smoker for a long period of time and only prescribed Motrin for 10+ pain after surgery. It was a nightmare. I begged to go home. Then had 6 painful leaks to be drained. I am still in pain but his lack of compassion has scared for life. Please take my advice and stay away from this butcher. I wouldn't take my dog to see him.
5.0 Rating
June 19th, 2015
Grateful...
I've been a patient of Dr Loubert Suddaby since 2008. When I first went to Dr Suddaby I was in so much pain I could barely walk and I couldn't get out of bed. Dr Suddaby has done miracles for me. I've had a total of 3 neck surgeries, 4 lumbar surgeries, carpal tunnel surgery and he has freed up the main nerve in my left elbow. Since my surgeries I can walk to the local store with a cane. I would like to thank Dr Suddaby for all he has done for me. I tell everyone I can that if the need a Neuro-Surgeon they need to go see Dr Suddaby, because he does amazing work.
5.0 Rating
March 30th, 2015
1.0 Rating
June 30th, 2014
Re: Happy Camper
I am glad you are on your way to recovery. However I am one of the cases with Dr, Suddaby that he treated like an idiot after I have my surgery with him. He performed an unnecessary surgery and then after was in more pain and he did NOTHING for months. He said pain management. I went to a second surgeon and within an hour he saw that the disc Dr, Suddaby did surgery on was collapsed and I was walking around with bone on bone. Now after my second surgery I am ten times better. So happy camper there is a reason they are going after him, and I am one of them.
5.0 Rating
June 3rd, 2014
Feeling Great 6 months Post Micro Surgery
Have seen this Doctor after seeing 5 others before him. Nowhere have I been treated with respect like here. I was in a lot of pain and nobody would do surgery on me as they tried to make me get alternatives and temporary fixes done such as shots and anything that would cost the ins. less and me more in the future. Many surgeons will do anything to avoid doing surgery on you because they get kickbacks and work with the insurance companies. Dr, Suddaby has been helpful to his patients and will do surgery if you want and need one.He has been so good about it that they even tried to sabotage and stop him from practicing but that is another story. Glad I had this Doctor operate on my back. I have no more pain and would recommend him to anyone going through a tough time like I was.The staff and environment is great. Surgery does not always work for everyone and there is many different ones depending on your condition.In fact it can devastate your life.You should avoid it all costs but if the pain is greater then the risk you will know.Make sure you are aware of your condition and the procedures done to fix them at spine-health dot com as it helped me a great deal understand the whole procedure better and make a decision.Good luck and hope yall get better.
5.0 Rating
July 26th, 2011
5.0 Rating
November 14th, 2010
5.0 Rating
March 15th, 2009
exceptional medical care
5.0 Rating
April 7th, 2017
1.0 Rating
November 9th, 2016
Nearby Doctors

Dr. Loubert Suddaby is similar to the following 3 Doctors near Orchard Park, NY.