Rate Now
Share Your Experience
Have you seen Dr. Lowell Clark?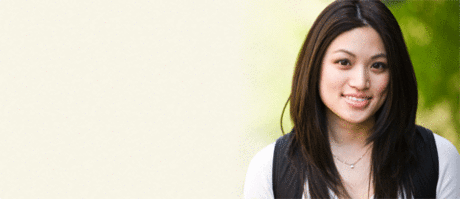 Birth Control
Get the facts about birth control so you can decide which type is right for you.
19 Ratings with 10 Comments
5.0 Rating
March 28th, 2017
He is a great DR.
1.0 Rating
September 23rd, 2013
shuch medical, lol
3.7 Rating
February 6th, 2013
Dr. Clark is fantastic. Unfortunately, his office staff is not. They treat patients discourtesly, are lousy on follow up and follow through. You cannot depend on the staff at all. There is a lot of turnover among staff as well. There are constant changes to procedures which disrupts the office and thus the patients. Caught one of the staff in an actual lie about essential paperwork for a specialist. It's a shame such a good doctor has such a poor staff.
1.0 Rating
September 5th, 2011
Wrong diagnosis
1. I was diagnoses as Type 2 Diabetic; I was given no instructions on diet or testing but was given a prescription with no info vital to monitoring my BG. It turned out I am not diabetic. 2. I had a mammogram but couldn't get the results. The diagnosis was "suspicious" with need for sonogram follow-up. I couldn't get this information, was told they called me, did not follow up. I switched to a different doctor 4 months later & was told the results.I would recommend extreme caution when using this facility. I never saw Dr Clark & now I'm not sure what the credentials were of the woman I saw.
5.0 Rating
August 6th, 2011
Our entire family of 6 have been satisfied patients for several years. Janine & Daniel have always been helpful and accommodating in scheduling and even re-scheduling appointments as needed.Dr. Clark, & Nurse Practitioners Marc Capp and Sara Yermal have always been gentle, thorough &professional--even taking the time to explain lab results.
1.0 Rating
July 11th, 2011
3.7 Rating
June 27th, 2011
An Amazing Physician
One of the most knowledgeable doctors I have ever met. He was the head of an entire hospice program in the area and when I first met him, it was like he was a walking dictionary on what meds worked and didn't for my situation. The other doctor in his office is also a very compassionate and caring doctor. Other doctors will be quick to recommend surgery, or this or that, while Dr. Clark will be more careful.Dr. Clark really knows his stuff.
5.0 Rating
May 22nd, 2011
Great Doctor
Dr. Clark diagnosied my husbands heart problem even after several cartilogists told us they did not know what was happening.The orthopedist who di authoscopic surgery on my knee then told me I had to have a hip replacement. Dr.Clark said I did not need a replacement that it was bursitus and after two shots the hip problem has completely cleared up.
2.3 Rating
August 3rd, 2010
Questionable/ Howey in the Hills
He is friendly,sometimes listens good. Every other visit is usually good,caring somedays,sometimes disinterested in your concerns,does prescribe lots of pills,sometimes inflexible.Watches blood tests and so forth but if says he'll watch weight issues and later have weight issues he will show unconcerned. Sometimes ignores issues if really doesn't want to carry out a request.The worst is office staff are really really cold sometimes, passionless, aloof as in very untimely prescriptions(sometimes 3 months),referrals,sending or mailing,help,questions. Staff is almost always noticeably and expressed stressed. If get appt. early, you may get in and out in good time. Later appt. could take up to 2 hrs. 1 out of 3 doctors or pratitioners on staff there may be able to help you or may not help at all and have to make another appt. to get the help.Sometimes things get better at the office, then they get worse as far as staff. I have been lied to there as a fact and blame things on other providers, when it is clearly there blunder and then call you back to tell you it wasn't there fault.
5.0 Rating
January 28th, 2010
Marc Capps ARNP is FABULOUS
5.0 Rating
September 24th, 2015