Rate Now
Share Your Experience
Have you seen Dr. Lowell Mccauley Jr?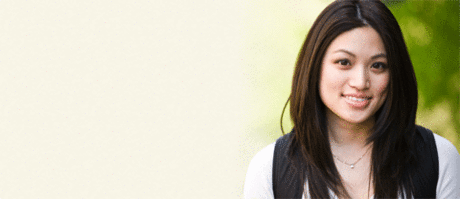 Birth Control
Get the facts about birth control so you can decide which type is right for you.
Quality Rating
Highly Satisfied
40 Ratings with 20 Comments
5.0 Rating
January 18th, 2016
The very best!
He's an excellent doctor!!!! I had a problem I'd had for a year, and had been to 4 different doctor's before him. All it took was the right test! He found the problem the very first visit! His personality is down to earth and REAL! I wished I would've went to him first! He's an excellent doctor! Only problem I had was with his receptionists they REFUSE to fax my records for me! They are making me come to his office just to get them faxed! This is a HUGE inconvenience, because I live an hour and a half away! The receptionists have nothing to do with this doctors knowledge though!
5.0 Rating
October 27th, 2015
5.0 Rating
September 1st, 2015
5.0 Rating
April 29th, 2015
I have been going to Dr. McCauley since I was 16 years old (I am 26 now). I go to him for EVERYTHING. He is the most amazing, caring doctor I have ever met. The entire staff knows me and when I call, they always ask how I am. I call very often as I am a bit of a hypochondriac, and they are always so kind, patient and comforting. Dr. McCauley delivered my daughter this past May and checked in on me all day (I was in labor for a long time) assuring I was doing OK. Due to low platelets, I couldn't receive an epidural and had to be induced for a natural birth. After 24 hours of labor, we opted for a c-section and he does the BEST work. I was under for maybe 16 minutes total and my scar is almost undetectable! I just can't say enough about him and the whole staff. I literally love them all SO much. He is very witty, to the point, and a genius. I have seen my PCP for regular blood work and yearly checkups, but I always go to Dr. McCauley for a second opinion and he has often found discrepancies. Extremely smart man. I trust him with my life and I even believe he saved my life when having my daughter.
1.0 Rating
March 25th, 2015
5.0 Rating
February 5th, 2015
Great patient care!
5.0 Rating
October 10th, 2014
Teacher
Dr McCauley is a wonderful caring doctor. He is never rushes your visit and listens intently to all your concerns and questions. He is Professional, Patient, and Caring! I would highly recommend him to anyone...especially if you have a difficult problem. He is very knowledgable of current technologies and has improved my quality of life with high tech devices that I did not know were available. The wait time was under 5 mins, the staff were friendly and helpful, and his office is clean and welcoming. Most of all, Dr. McCauley expertise is quite impressive, and I truly trust his medical recommendations!
5.0 Rating
February 21st, 2014
Trusted my healthcare to Dr. Mccauley for over 2 decades
I have trusted Dr Mccauley with two pregnancies, two surgeries, and several procedures over the last 20 years. I have received excellent medical care, with the most current technique. The office team is always friendly an efficient. Dr. Mccauley knows the names of my children and husband an has personally called to check on my progress after surgery which I consider to be "good bed side manner". I like that I rarely wait in the waiting room an when with the Doctor I do not feel rushed. He spends the time he needs to answer my questions an explain what needs explanation. I like that I am not sent else where for lab work and that he has someone on his team that is really good at drawing blood which is a struggle for most for me. I highly recommend anyone one of any age to Dr Mccauley.
5.0 Rating
February 11th, 2014
Highly Recommend
I have been going to Dr. McCauley for 20 years and have always had a friendly and professional atmosphere with him and his staff. Dr. McCauley is very experienced, knowledgeable, and just a special doctor in this field. I would highly recommend to a friend, family member or anyone needing these services to go to Dr. McCauley. Because he is such a thorough doctor he has literally saved me from health issues that could have become very serious.
1.0 Rating
January 28th, 2014
Great Doctor, HORRIBLE NURSE and Office Mgr!!
Dr. McCauley is a great doctor, unfortunately his nurse Sherry is very unprofessional and VERY rude. My husband and I had a very unpleasant experience with Sherry. She did not call in my prescription, and after 4 trips to the pharmacy, my husband called to find out what happened, Sherry was very rude to him, telling him it was "no big deal, its only vitamins" and that she had the same deficiency. The script wasn't called in until the next day, thus wasting yet more time off work and wasted gas to the pharmacy again. I didnt complain about this, thought maybe she was having a bad day, and we're all guilty of having those from time to time. However, I needed some records faxed to my Hemotologist and called her to ask about doing this. She, Sherry, was VERY rude and short with me regarding this request. She ASSURED me it would be done by end of business day. The next morning the Hemotologist called to cancel my appt due to Dr.McCauleys staff not following thru. I spoke to the office manager to file a complaint, and that was a COMPLETE waste of time. I am a licensed life and health broker representing ALL major health brands and I have to say I would NOT recommend Dr McCauley soley based on his office staff. I will make sure to advise ALL my clients to find a doctor whose staff represent him PROFESSIONALLY and ETHICALLY! I know I will be finding a new doctor for myself after this FRUSTRATING DEBAUCLE!
5.0 Rating
July 26th, 2013
very nice doctor
Nearby Doctors

Dr. Lowell Mccauley Jr is similar to the following 3 Doctors near Knoxville, TN.