Rate Now
Share Your Experience
Have you seen Dr. Lubna Naeem?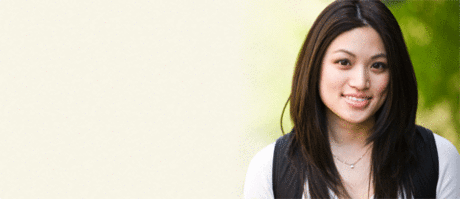 Birth Control
Get the facts about birth control so you can decide which type is right for you.
23 Ratings with 11 Comments
5.0 Rating
June 3rd, 2016
1.0 Rating
May 12th, 2016
bad
1.0 Rating
January 5th, 2016
TERRIBLE DOCTOR
1.0 Rating
December 1st, 2014
Do not go there
1.0 Rating
October 21st, 2013
I am new to San Antonio and needed to see a doctor about birth control (nexplanon specifically). I found Dr. Naeem online and called to schedule an appointment. I must say when I called the first time it should have been a sign, it was 4:30pm and I was sent to the after hours line, the posted hours on the website were until 5:00pm; however, I just thought maybe they had something going on that day. I called back the next day and received an answer then placed on hold for 12 minutes, again I choose to hold to schedule. I was surprised that I was able to get in so quickly (the ONLY positive in the whole experience). When scheduling I told the receptionist the reason I wanted to come in, including the nexplanon and she proceeded to schedule my appointment. I arrived the day of my appointment at 1:15 pm for my 1:30 pm appointment and completed the paperwork by 1:30pm. At 2:00 I was still in the waiting room so I informed the receptionist that I needed to be out by 2:30 pm and if need be I would reschedule. She informed me that I was the only one there and I would definitely be out by 2:30 pm. I was then called back the nurse took my weight, temperature, and blood pressure and I sat there, fully dressed until 2:20 pm. That's when I went out to reschedule and I was told "She is on her way in right now." At 2:24 the doctor came in. I told her why I was there and she said "How about the depo shot? Do you want that?" I was confused because I know exactly what I want, so I told her "No." Then she said "Well, you need to see an OB, I'll get you a referral." To say the least I was very upset because I had wasted an hour and 15 minutes of my time which is very valuable. When I went to check out at 2:33 pm I was charged a co-pay. At the time I was running late to get my children off the bus so I told them my frustrations and left. I called back once I got home and asked about how they were going to charge my insurance because I would be challenging the claim, after placing me on hold for 7 minutes she came back to the phone and told me that they were just going to void the whole transaction, copay and all. I would NEVER suggest going to this provider, you can take your own weight, temperature and blood pressure in the comfort of your own home.
1.0 Rating
July 12th, 2013
worst ever
1.0 Rating
October 18th, 2012
Horrible...No recommendation here...
I had 1 appointment with Dr. Naeem, and that was enough! When I scheduled my appointment the nurse/receptionist was very nice, and I was excited to see her. When I was seen by Dr. Naeem she spent all of 10 minutes with me if that. She asked me very general questions about my health, but seemed uninterested. I felt like she judged me for my form of birth control and weight. I asked her to fill out a very simple physical form for my insurance, she told me they should get the results from my bloodwork in 2 days and then she would send them off. 3 weeks later my insurance still had not received the form! I called the office to ask what the hold up was, the girl who answered the phone seemed rushed and rude and told me she would tell the nurse. I called back two days later, the form still hadnt even been signed by the doctor!!! Even though they have been ready for over 3 weeks. I was livid. Now since the doctor was out of the office, I had to wait another day for them to be sent off.
1.0 Rating
March 8th, 2012
No time for small talk...
Very poor bedside manner, not personable. Lacking social skills. She spent less than 10 minutes to discuss 2 or 3 issues, and included what seemed like a "once over" physical exam. I felt so rushed, my heart was racing. She left the room so abruptly, shouting, "I need to wash my hands", that I didn't realize the visit was over. (There was a sink in the room... ) She is the only doctor at this clinic, but there were 5 people in the waiting room at a time, so I wonder if they double book appointments to get more people in and out. Seemed like a revolving door while I was waiting. I didn't even bother to pick up the prescription, because it was such a weak attempt at a diagnosis, just to get me to come back in two weeks. And I'll take my x-rays somewhere else. Also, this clinic is apparently more of a med-spa, geared towards botox type customers. I was really looking for more of a good primary doctor who would take the time to listen to my concerns.
5.0 Rating
September 4th, 2011
Best SA Doctor
1.0 Rating
June 11th, 2010
5.0 Rating
December 5th, 2009
I appreciate the personal care that I have received from the entire staff at Dr. Naeem's clinic. Dr. Naeem spends the time necessary to make a proper diagnosis, she takes the time to explain everything to you in great detail in order that you will understand.I will recommend this facility to anyone who is looking for a new Doctor.
Nearby Doctors

Dr. Lubna Naeem is similar to the following 3 Doctors near San Antonio, TX.