Rate Now
Share Your Experience
Have you seen Dr. Luc Teurlings?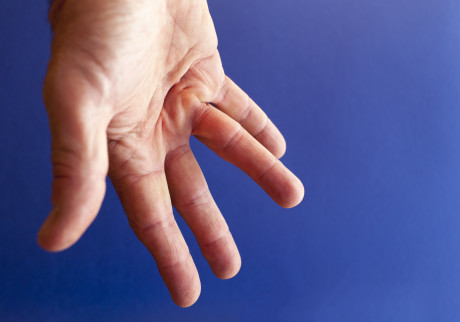 Dupuytren's Contracture
Dupuytren's contracture is a thickening of the tissue beneath the skin of the palm of your hand
Quality Rating
Highly Satisfied
37 Ratings with 9 Comments
2.0 Rating
August 10th, 2017
Very rude staff
I would not recommend this office to anyone. I was treated rudely on every occasion in the office. Dr. Teurlings did an adequate job on the surgery he performed but did not communicate with me very well. The staff was rude. They made a difficult situation even worse and I dreaded coming into the office.
5.0 Rating
July 24th, 2017
Massive Rotator Cuff tear
In my opinion Dr Luc Teurlings is the best orthopedic surgeon in the country. He did arthroscopic surgery on my left shoulder over 10 years ago and when I was diagnosed with a massive tear to my right shoulder from a surgeon here in Missouri where I live now I immediately called him and he scheduled me for a second opinion then surgery was scheduled. The wife and I flew to Merritt Isl. and had the surgery. It went GREAT no complications and no real pain, he did an excellent job. I stayed for the 10 day follow up and he was able to reach out to a Dr. in KC who he did intern with and get me set up with follow up so I would not have to return to him, a great savings to me. If I ever need orthopedic surgery in the future I will travel to Dr Teurlings from wherever I am without a second thought.
5.0 Rating
April 19th, 2014
Patient
Dr. Luc Teurlings trained under some of the best orthopedic surgeons in the country. He was highly recommend to me by one of those physicians who happened to repair my sons broken neck who also trained Dr. Luc Teurlings in Med School. Dr. Teurlings did wonders on a shredded rotator cuff for both my wife and myself. I cannot say enough about this fine genital doctor. I traveled many miles just to have him repair both my wife and my shoulders and I highly recommend him.
5.0 Rating
December 1st, 2011
Meniscus problem
I have to say that this was so easy and I had no pain from start to finish. Others that had surgery the same day for the same thing felt the same way...So, I say he's the man! He did a great job and my knee after 9 days still feels great...I would recommend him for sure. He also set my ankle 8 years ago. Did such a great job that I didn't remember which leg!
5.0 Rating
November 14th, 2011
Great Doc
Not sure what happened with other people here. This is my second time having to have surgery. The first one was my ankle. I broke it! He did a fantastic job I don't even remember which leg it was...Now I have a meniscus problem and he will be fixing that soon. I have the utmost trust in this doc and I know he will do a great job!
1.0 Rating
August 8th, 2011
Unimpressed.
He did not want to deal with me whatsoever. Indicated that my issue wouold not be fixed by surgery (without even really looking at my problem), and referred me to a 'pain management' doctor....?..... What the Heck!? I don't want any more DANG drugs!! He reminded me that he is just "PRACTICING medicine"..... Not on me you're not!!
5.0 Rating
June 20th, 2011
Great doctor!
I was recommended to Dr. Teurlings by a friend whom just had shoulder surgery by him. I just moved here from Virginia and needed to get my shoulder fixed. I saw Dr. Teurlings and he did the Cortisone shot (as mentioned in another review), but it didn't work, so I went in for surgery. He found a bone spur and shaved if off. I thought he did an amazing job, only two little incisions on my shoulder, he initially said there would be three. He even called the evening of surgery to check on me! There is one receptionist that seems to never be in a good mood. That is my only complaint about this office.
1.0 Rating
April 19th, 2011
Could not have been worse!!!
Dr. Teurlings was so focused in getting through the appt quickly during my first visit, he did not fully listen to me at all. I was given a steroid shot in the knee without requesting same and was not informed of the possibility of the cortisone flare that I encountered. I was hobbled with major discomfort for three days. So of course I wanted nothing to do with Dr. Teurlings after that.Dr. Sedaros was not much better. He was 35 minutes late to my appt and when I pointed that out to him he answered with "I'm not a Banker." No apology for being late on top of coming in with the wrong file for me. the doors are never closed during appt w/ patients. I was privy to a lady's partial knee replacement across the hall. Sederos was seeing two to three patients in tandem. Not cool at all.I'll chose a new office now.Yes, 0 stars for this practice!
5.0 Rating
March 9th, 2010
Very professional
5.0 Rating
June 27th, 2017
5.0 Rating
April 24th, 2017