Rate Now
Share Your Experience
Have you seen Dr. Lucia Altamirano?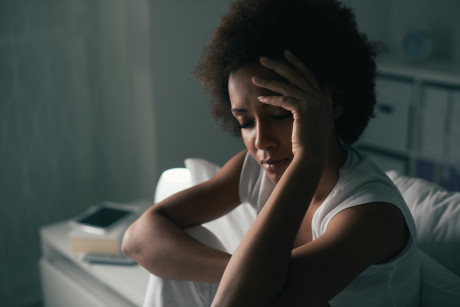 Bipolar Disorder
Get the facts about bipolar disorder, including the different types and symptoms of each.
53 Ratings with 20 Comments
1.0 Rating
August 21st, 2017
Will not go back
Appointment was different time than they told me, again (happened twice now). Also tried to setup appointment at year end and they never returned my call. I called 3 times, no response. They said they always call before, they didn't. They said "prove it," really??? I told them I was done. Wife will also quit seeing her. This Doctor and staff are NOT the ones for myself or my wife. We are both DONE!
3.0 Rating
November 8th, 2016
Worst treatment by a Dr. And her PA that I've ever had in my 61 years. I have never been treated so rude it was unreal! I would double check before you see this dr!!!
1.0 Rating
April 29th, 2016
We were treated so poorly by the doctor and the staff. Unbelievable! This doctor refused to see my daughter who is 19 claiming she is a minor. She would not even answer questions about side effects of medication that she recommended to the ophthamologist. The urgency that my daughter needed to be seen was critical to her diagnosis and treatment and this doctor was too arrogant to see her. She was unprofessional and non compassionate.
1.0 Rating
November 16th, 2015
1.0 Rating
September 21st, 2015
Do Not See This Doctor!
I'm an epileptic. When I had to change my insurance and needed a referral for another doctor, I called multiple times for about two weeks and she FLAT OUT REFUSED to give a referral every single time, no matter how much I told her that I was having seizures and had to be seen as soon as possible. She said it was "illegal" and that because I wanted to see him without her recommending him to me, she wouldn't give me one. When I would try to explain symptoms she either wouldn't understand what I was saying or denied what I was saying. I said I was having a series of absence seizures for 3 hours and all she said was, "If that's the case, you would have a tube in your throat right now." She told me to increase my dosage and it caused increased headaches and nausea. When I told her about the headaches, she said the medicine is supposed cure headaches, when clearly it does not. She told me I was just stressed and needed to drink more water. On my last visit, the receptionist told me 5 minutes before my appointment, "Oh, by the way, I'm not sure if we take your insurance," even though they used the same exact insurance on my previous visit. She called the billing department and left a message and I refused to go into my appointment until she got a response. No response came, so she talked to the medical assistant and to the doctor and the doctor said, "We should be able to take it. And if not, I'll make this appointment free." So I went into the appointment where she didn't tell me anything helpful, and then I got a bill in the mail for $200.
1.0 Rating
April 8th, 2015
When I first seen Dr altamirano I really liked her as time went on I realized her staff is very disorganized don't follow through and I feel that I am on a Chase the whole time I am trying to communicate. I don't feel like she listens her patients she does what she wants to do. Without hearing the circumstances. I tried to get some medication for 3months that she wanted me to start, but never followed through. Her staff hang up on you when they don't want to deal with you. Very Very unprofessional and feeling frustrated. She eamed to be thourough but I guess there is more to it than being thourough. Also she does not communicate well with other doctors it is her way or the highway. DISAPPOINTED :(
5.0 Rating
July 29th, 2014
Love this Dr!
She's awesome! very smart, takes the time to help and answer your questions, very knowledgeable. I really enjoy seeing her, she really wants to help her patients.
1.0 Rating
May 23rd, 2014
I am having issues with her
Her staff as well as her are very disorganized. She's very unprofessional. She's had me scared to death more than once I've been misdiagnosed with having ms to it being borderline ms she's also had me scared by telling me you could be throwing clots to your brain or it's white matter disease I'm back to where I started after many tests and she still doesn't have answers for me
1.0 Rating
December 2nd, 2013
Never see this doctor.
Dr. Altamirano does not care about her patients. I visited with her 2 times and she refused to help me when I called in today. She prescribed me medications but that is all. My appointments should have been 1 hour long, but she loved to rush me and get me out in 30 min. She is very old and she may seem "with it" but there is NO WAY. When I called, her staff spoke to me because the doctor didn't want to take it. The staff seemed very confused about her response that she gave me and it was incredibly rude. She does not deserve to be a doctor at all, I am a sick 24 year old student at BYU, she refuses to help and is very apathetic when you need her. If you want an accurate diagnosis, to be treated with respect, and get what you pay for... PLEASE do not waste your time. I know how important a neurologist is to some of us.
1.0 Rating
April 1st, 2013
Don't recommend this doctor!
The way she treated me and made me feel almost made me cry while I was at her office. I felt offended at the way she treated and spoke to me, I felt I left there worse than when I got it. I felt very frustrated, sad, and disappointed at how rude she was. I found it very unprofessional that she took 2 cell phone calls while I was with her at the office explaining my situation. She stepped out of the room, didn't even excused herself, and came back quite a few minutes later as if nothing had happened. She might treat others better than me, but to me, a patient that's in pain, and needed her help, she was very rude, merciless, unhelpful, and unpleasant to deal with. Needless to say I will not return to her!
5.0 Rating
February 16th, 2013
Great Experience!
I have been going to a different neurologist for 17 years, considered one of the best in Utah. I was tired of driving the long distance, waiting for hours, and then coming home with MAYBE 3-5 minutes of the doctor's time. Dr. Altamirano is wonderful! She spent plenty of time with me, making sure I understood everything completely, and even gave me her cell phone number in case I ever have any concerns or questions. Her office was very friendly and professional. As much as I loved my former neurologist, I wish I had found Dr. Altamirano 17 years ago!
5.0 Rating
October 16th, 2012
Extremely knowlegable and caring