Rate Now
Share Your Experience
Have you seen Dr. Lucia Sandoval?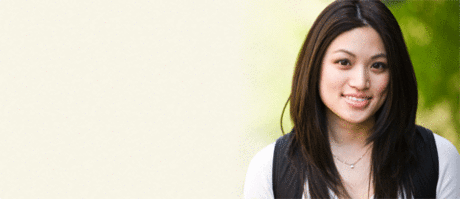 Birth Control
Get the facts about birth control so you can decide which type is right for you.
Quality Rating
Dissatisfied
9 Ratings with 6 Comments
1.0 Rating
June 5th, 2013
Lacking Backbone
I am greatly disappointed and deeply affected by Dr. Lucia Sandoval's refusal to continue being my father's primary doctor. After suffering a near fatal stroke due to a physical trauma, my family did much research to insure my father received the highest care possible. We also had to proceed with a lawsuit against his job since his stroke was a work related injury. He continues to need regular checkups to insure he is healthy and progressing. My father had the decency to inform Dr. Sandoval of his case to which she immediately dropped my father from her care. We have not asked for Dr. Sandoval's direct or indirect involvement with his ongoing case. She is not a stroke specialist therefore her expertise is not sought in this matter. We just wanted him to continue with his primary doctor since she has been prior to his stroke. Do ethics play a role when refusing care because of a lawsuit?
1.0 Rating
September 19th, 2012
Terrible Bedside Manner
So I had to see Dr. Sandoval one friday because it's the only weekday that I'm in town and no other doctors were available (there was little wonder afterwards why this was the case). I normally wouldn't go out of my way to write a review but her bedside manner was just awful. She said about a whole 5 words to me the entire time, barely even looked at me (just came in and looked at the nurses notes on the computer) and then prescribed me meds without even really explaining them to me outside of basic dosage requirements. She then ran off without asking if I had anymore questions or even saying a word! To top it all off, its now 2 weeks later and I'm still not over whatever I initially had and will have to go back (though no chance to her). Avoid this doctor, not only is her bedside manner poor, but after this I doubt her diagnosis skills as well.
1.0 Rating
August 6th, 2012
Worst bedside manner I've ever seen
I went to see Dr. Sandoval because I was in a lot of pain and needed to get a same day appointment. Despite reading a few negative reviews, I accepted an appointment with her when it was offered to me. My thought was, if she's been in practice for almost 25 years, she can't be that bad right? WRONG! She was the worst doctor I've ever been to. I don't need to be best friends with my doctor, but a smile and a little common courtesy goes a long way. She obviously didn't want to be at work that day, barely asked me about any symptoms and part way through her exam was downright rude because she didn't understand my answer to one of her questions. Even so, I might be able to get past all of that if she actually help with my issue. Instead she ordered some lab work and x-rays, then prescribed me some medicine because it was "probably just this."I'm assuming my labs and x-ray came out normal because I haven't heard a thing about them. She's an absolute joke, I wouldn't recommend her to anyone.
1.0 Rating
January 23rd, 2012
5.0 Rating
January 4th, 2011
Dr Sandoval is awesome, excellent doctor
Dr. Lucia Sandoval is very caring toward her patients and spends so much one on one time answering questions and explaining. I switched to her as my new primary care physician after I was so impressed with her appt when my regular dr wasn't in for an office visit I needed.I highly recommend her. She is excellent!
1.0 Rating
April 8th, 2009
1.0 Rating
December 28th, 2014
1.0 Rating
December 18th, 2014
5.0 Rating
June 12th, 2014