Rate Now
Share Your Experience
Have you seen Dr. Luis Argueso?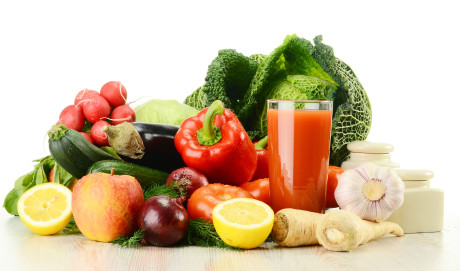 Type 2 Diabetes
Type 2 diabetes is a chronic disease in which your body is unable to maintain a normal blood sugar (glucose) level.
11 Ratings with 5 Comments
1.0 Rating
October 13th, 2015
Worst environment ever!
Office staff is rude, cold and extremely callous! Has no sense of customer service and makes the entire office feel like you are a burden! The appointments are rushed by the doctor, he doesn't give you the time of day and brushes off your concerns! They are frauds when it comes to billing your insurance so beware of massive hidden charges! They actually bill your insurance for his assistant as if it was the main surgeon! Worst billing customer service, not willing to explain why it was done that way just repeated "it's already been billed, so there is nothing we can do"! So unfortunate that I have not had one good run in with this office in any capacity!
1.0 Rating
January 14th, 2015
It's hard to rate Dr. Argueso, given the fact that you never actually see him. During our first appointment with our three month old daughter, he stood in the doorway and didn't even introduce himself. Then during our follow up visit we NEVER even saw him! His nurse, however, explained everything and answered all of our questions.
5.0 Rating
December 13th, 2010
Great Doctor
Overall great I've had him since I was 3 (now 13) when we first found out I had a urinary tract problem. He performed a continent urostomy when I was 9 and so far I have been great. There have been little to no problems in 3 years (during the first year I caught a urinary infection but it was taken care of quickly) We follow up with him every few months to make sure it's working well and he's just an amazing urologist from my experiences.
1.0 Rating
April 6th, 2010
Stay away from Dr. Argueso
We took our son in for a chordee torsion repair and we had many concerns. He eased our worries by telling us he had been doing this for years and that he has never had a single case where the surgery went wrong.After my son had been in the operating room for about 45 minutes, Dr. Argueso came out and told us the surgery was a success and that the torsion was fixed. We were given the proper instructions for treatment and care. We followed the instructions with exactness and took extra special care of our son.We removed the bandaging when instructed and noticed things didn't look quite right. We thought it was just part of the healing process.After a few days, it was very apparent that not only was the problem not fixed, but it was even worse than before surgery. We called for a checkup with Dr. Argueso. He looked at it and said it was perfectly fine and that there was no torsion or bending. I insisted that there was but he didn't agree. He then said, "you have to give it 6 months to heal. Talk to me again in 6 months."We came back 6 months later and he still insisted that the problem didn't exist. We insisted that it did and that it was worse than pre-surgery. He then said to go home, take pictures of our son when the problem was obvious and then bring them in. We did that and Dr. Argueso couldn't deny the pictures that we showed him. He finally said, "yeah, the problem is still there. the sutures must have popped out." "what??" we asked."The sutures (basically, stitches) must have come out after surgery. We'll just have to do the surgery again.""And WE have to pay that again?" We were upset because we did our part. We paid over $4,000 out of pocket for the surgery and took extra good care of our son afterward. We followed all care instructions very carefully.He told us we would have to pay full price again. We were not happy about that. We told him that we were just moving to a new insurance and that they wouldn't cover pre-existing conditions. He asked us if we had already told the new insurance company about the surgery. We told him we had not yet because we were deciding between American Community Mutual and State Farm. He then told us to just list the surgery as a circumcision and that way they would cover another surgery to repair the chordee torsion. Needless to say, I was dumbfounded. There was no way my wife and I were going to commit insurance fraud.We left the office determined to never return again. I visited a friend of the family that is a lawyer that DEFENDS doctors and told him our situation. He said that we had a 6 month window after surgery to sue the doctor and that it was too late. We see now why Dr. Argueso told us to wait 6 months to come back and see him.Although our experience with Dr. Argueso may not be the norm (we're assuming most of his surgeries are successful), we have found through our experience that, in our opinion, he is dishonest and not a doctor you can trust. I would stay far away from Dr. Argueso.
5.0 Rating
December 2nd, 2008
One of the top pediatric urologists on the country!!!
1.0 Rating
July 29th, 2016
2.0 Rating
July 18th, 2016
5.0 Rating
September 28th, 2015
1.0 Rating
April 28th, 2015
5.0 Rating
July 24th, 2014
Nearby Doctors

Dr. Luis Argueso is similar to the following 3 Doctors near Phoenix, AZ.