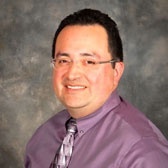 PAIN MANAGEMENT PHYSICIAN
12 years of experience
Accepting new patients
Brought to you by
Overall Rating:

Total Ratings

12

Total Reviews

3
Ratings

| | |
| --- | --- |
| 4 stars | |
| 3 stars | |
| 2 stars | |
| 1 star | |

| | |
| --- | --- |
| Ease of Appointment: | |
| Promptness: | Currently 3.75 of 4 stars |
| Courteous Staff: | |
| Accurate Diagnosis: | |

| | |
| --- | --- |
| Bedside Manner: | Currently 3.75 of 4 stars |
| Spends Time with Me: | Currently 3.75 of 4 stars |
| Follows Up After Visit: | |
by Sandy Daly on
Dec 19th, 2014
I LOVE the way he not only treated me, but also the simple fact that he listened to what was going on, and did EVERYTHING he could possibly do to help me at least sit up and "see" my friends and even go out for a bit. He is the ONLY pain doctor that I have seen that didn't think of me as just a number or even worse, as a liar!!
by the one of many i saw online, i am kimberly hoyle at 903-695-0379 my #. on
Sep 2nd, 2010
thank you so much, i saw a helper who use to come take care of my home, i did a turn and said i had an operation on tuesday, it was easier to lighten up on the basket than hold on, i am so so thankful. the ice chest, i am awaiting so i can regenerate, the cover to wear at home all day, i would like to go to the office so as to do it correctly and best , this is as well as winning the lotto! on my way home, i stopped at my cousins, she is a police officer, with 4 about grown kids, they all saw that i am not hump back now i can raise my shoulder as to stretch. thank you dr nieves.
by David Drinkard on
Dec 18th, 2008
this doctor is very professional,and he handles his visits very accurately.he was my pcp for a little over two years and he took care of my problems every time with a 100% care.he even took time to take care of an urgent problem i had on his own time while he wasn't in office.very good doctor and a straight up good friend