Rate Now
Share Your Experience
Have you seen Dr. Luis Lopez-Benitez?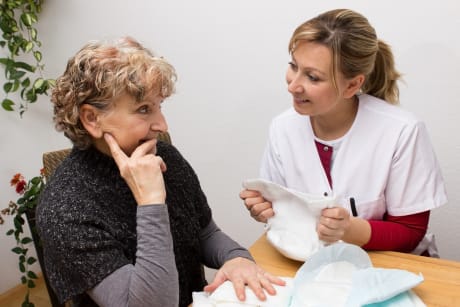 Urinary Incontinence
Learn about the symptoms and causes of urinary incontinence or urge incontinence.
32 Ratings with 11 Comments
1.0 Rating
July 18th, 2016
Gracias
1.0 Rating
September 23rd, 2015
Bad service
Im having a very bad experience with this office i would like to share. After requesting a copy of my medical record i was told i could pick it up the same day. i was not able to make it that day. Now they are charging me for missing an appointment. Are u kidding me? I just needed to pick up a copy of my record. She never mentioned that i needed an appointment for simply picking up some documents. Just be careful..
5.0 Rating
January 29th, 2015
3.7 Rating
December 13th, 2013
2.3 Rating
June 14th, 2012
Soon to be Old Patient
My husband and I have very demanding lives and 30 weeks into my pregnancy we had to miss an appointment and couldnt make tiem to reschedule until 32 weeks. When I got to the office I recieved a 10-15 min. lecture from him on how if I did not want to show up to my appointments he did not have to be my doctor. Never once did he ask me why I could make it or offer to help me with my schedule conflicts. If he had he would know that both my mother and my husbands father ended up with cancer in that month and we had too much placed on us to make it to his office with our family and full time jobs. After meeting with me for 30 weeks he should have caught on to how important my first pregnancy is (considering I ask a lot of ??'s)and that I would never had missed my appointment if it was not absolutley necessay. I am currently looking for a new doctor and I pray to god I find one because after the way he treated me I would rather have someone on call deliver my newborn than calling him. :'( This is MORE stress I just didnt need.
5.0 Rating
December 5th, 2011
When I told Doc I was under some extreme time contraints and needed things done quickly he did not hesitate to meet my demands. He and his staff made me feel comforable and were always on top their game. I would recommend him to anyone. In the course of 10 days we were able to get all my testings done, 3 seperate ultrasounds, a biopsy, a pap, and bloodwork. Now just waiting on follow up appointment to get all test results and possible diagnosis as to what the heck is wrong. Thank you Dr and Staff for being incredable!
1.0 Rating
December 4th, 2011
Worst experience with a doctor and office.
My first impression of this doctor's office was it was very cold. His staff was unwelcoming and did not make the office environment comfortable. His bedside manner was the worst I have every experienced and I have been to many doctors as I work with many different types. He did not ease any concern or worries that I had. He left me feeling more confused about my condition rather than informing me. I would not recommend him to anybody.
1.0 Rating
April 27th, 2011
not good.
i am30 weeks pregnant right now aand its already to late to change my dr. but i do not like dr lopez. i feeel like he dont care about me or my baby she is just in it for the money he rushes me out of appointments and dont lett me ask any questions. im not pleased i olny wish i could change my dr. well thats what i get i guess for being a nice person and not wanting my dr to fefel bad about me changing hahaand dr lopez has never been mean to me. but i just dont think he cares to much about me. just the money is how i feel.
5.0 Rating
December 19th, 2016