Rate Now
Share Your Experience
Have you seen Dr. Luis Sabatini?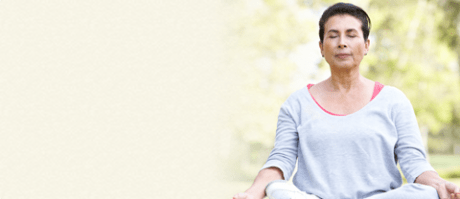 COPD
Get the facts about chronic obstructive pulmonary disease (COPD), including symptoms and complications.
15 Ratings with 9 Comments
1.0 Rating
May 22nd, 2017
Waited 1 and 1/2 hours and finally left.
1.0 Rating
April 25th, 2014
Finding another Doctor
His staff is HORRIBLE. Can't get a straight answer if they even answer the phone. Extremely long wait times in both waiting room and even after they take you back. Delays in getting prescriptions called in and the doctor seems to be disconnected from what you're coming in for. Very nice man but doesn't seem to be able to recall you're his patient...I almost feel like each time is the first time. VERY disappointed.
5.0 Rating
April 20th, 2014
Do not judge a book by its cover
1.0 Rating
June 12th, 2013
Unconcerned Pill Pusher
Dr Sabatini (and I use the term "Doctor" loosely) is a pill pusher. He has done nothing for this family to diagnose causes and has only prescribed narcotics rather than to search out causes. For example: carpal tunnel syndrome. Year after year, the man prescribes narcotic pain Rx rather than to see what the problem of the pain was. Finally after years of this, went to another physician and had 2 immediate surgeries. The problem went on so long that only 80 percent hand usage was possible.
1.0 Rating
April 10th, 2013
DO NOT USE THIS DOCTOR!
First, I did not have to fill out a patient information packet to assess my overall health. Second, I waited one hour to be taken to a room, then I waited 30 minutes for the nurse to come in. She did not take my blood pressure, temperature, or any other vitals, even though I was seeing the doctor for a severe sinus infection. I even asked her if she was going to take my vitals, and she said she would later. She never came back. I waited another 30 minutes before the doctor came in. He asked me a few questions unrelated to my condition. He did not check my ears or throat, nor did he feel my glands which were swollen. I told him I was out of my blood pressure medicine, so he wrote a prescription for it (without knowing my blood pressure). Then he told me to get Claritan D or Allegra D, even though I told him I had tried everything over the counter, but needed something stronger. Overall, I was in shock by the time I left that he is even getting away with pretending to be a doctor.
3.7 Rating
September 11th, 2012
Best doctor/Worst staff
Caring, concerned doctor, however, staff is slow to never on referrals, getting RX's refilled in less than one week, always have an excuse..blame it on my insurance, the pharmacy never sent fax. Daily calls are required for days, weeks on end and then, not always resolved. I talked to Dr. Sabotini on 3 occasions regarding these concerns and he said he would speak to them, but sometimes insurance companies blame it on the doctors staff. I have two other specialists I see, they get referrals for tests, or procedures within 24-48 hours, not 10-never days. They get my refills within 24 hours on working days. It takes minimum of 1 week for appt., then wait 2-3 hours on average.So, I am seeking a new doctor. Pray there is a better staff for someone as good. I will miss him, but can no longer handle the stress of dealing with his staff.
1.0 Rating
June 12th, 2012
Dr. Sabatini was my son's doctor at Kindred Hospital Clear Lake for 2 1/2 months. He had five major symptoms of colitis being abdominal pain, persistent foul ordor diarrhea, sleeping all the time, did not want to eat anything, needed 17 units of blood,but he ignored all of them. My son went into septic shock and respitory failure and almost died. I took him off my son's case ASAP. Do not put your life or your loved one's life in his hands.
1.0 Rating
April 29th, 2012
Dr. Smiley
5.0 Rating
February 6th, 2012
Recommend
2.0 Rating
June 17th, 2017
3.0 Rating
July 29th, 2016
3.0 Rating
July 28th, 2016
Nearby Doctors

Dr. Luis Sabatini is similar to the following 3 Doctors near Pasadena, TX.