Rate Now
Share Your Experience
Have you seen Dr. Luisa Perez?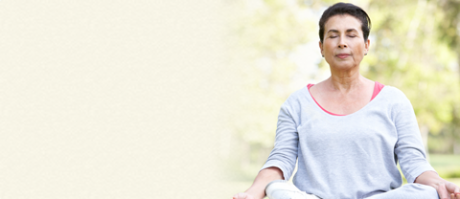 COPD
Get the facts about chronic obstructive pulmonary disease (COPD), including symptoms and complications.
12 Ratings with 5 Comments
1.0 Rating
May 22nd, 2013
This is the worst doctor ever, they dont know how to treat people, this doctor thinks that she had a phd from Harvard, this idiot sent the to the pharmacy to ask the pharmacist which medicine I need; they lie to patient telling th that they called the pharmacy and they never do. Dont go to this place.
2.3 Rating
June 15th, 2012
When I first saw Dr. Perez, I was very pleased with her. She took her time and was thorough in her check-ups. However, as she got more patients, her performance and behavior started to decline. The normal wait time is now over an hour and she often leaves her patients in the waiting room while she runs off to teach a college class.The last time I saw her, I went in to see her about a chronic headache I have been having. I was a little late to my appointment but still arrived before her office closed. When her PA told her she had one more patient, she said that she had to leave and told the receptionist to prescribe ibuprofen for my headache and ran out of the door. She literally left me standing in the waiting room. I never went back to her and would not recommend her.
1.0 Rating
October 22nd, 2010
Be prepared to wait
I scheduled an appointment to get a yearly checkup. Upon calling the office I was lectured that I called the wrong phone and I should have called another number for adult care. I still don't know what that number is I walk by her offices every day and she advertises two numbers but they are both the same. I told the receptionist my insurance provider and requested a yearly checkup. She asked if I wanted any blood work done and I told her that would be fine as long as my insurance covered it. The day of the appointment I waited an hour and a half to be seen. The entire time the atmosphere was chaotic. Barley moving through the hoard of patients in the waiting room the doctor was seen several times in the kitchen of the apartment/doctors office hanging out with her children and yappy office dog. The whole place seems to be run by Dr. Perez and her immediate family. The receptionist was her daughter who also was playing at being a doctor. When my husband finally was seen she drew his blood and was left with a two inch bruise in the injection area that lasted over a week. My own nurse was alright, no residual damage. Came back a week later to get our results, we did not even see the doctor on the first visit....Dr. Perez went through my blood work and told me that everything was fine. Felt my throat and abdomen and said everything looks fine. She was about to dismiss me when I asked about a strange discoloration on my skin that looked like a rash on my neck. She said "Oh I saw that, its a bacterial growth that you need to take medication to get rid off. I can send you to a specialist for that." I had had enough, I took her referral and never went back to her. It was just a horrible experience and the fact that I had to ask her about something that was very visible was a little disturbing to her thoroughness as a doctor. I felt as if she didn't want to help but only wanted to get on to the next patient to make her dollar. If you know what the problem and the solution is why would a good doctor send me to someone else for the same diagnosis. To top it all off after paying a deductible for each visit, we received a bill for the deductible 6 weeks later. My husband went and payed it and then we received another bill the next month. The receptionist told him the second visit, the third bill, and the forth bill that everything was settled and we would receive no more charges. So after paying the deductible four times for each of us we received yet another bill over a year later. This bill is for all of the blood work that my insurance supposedly did not cover as I was assured it was covered by Luisa Perez's daughter/receptionist. BTW, it is not some $10 to $20 deductible it is up in the $100's. Bottom line: stay away from this doctor unless you want to throw your money away and receive no care.
1.0 Rating
October 22nd, 2010
Stay Away!
I scheduled an appointment to get a yearly checkup. Upon calling the office I was lectured that I called the wrong phone and I should have called anot ...
2.3 Rating
July 26th, 2010
POOR COMMUNICATION THEY DONT KNOW HOW THREATS THEIR PATIENS.
5.0 Rating
June 10th, 2016
5.0 Rating
August 12th, 2015
3.7 Rating
January 9th, 2015
5.0 Rating
September 29th, 2014
2.3 Rating
September 2nd, 2014
Nearby Doctors

Dr. Luisa Perez is similar to the following 3 Doctors near Bronx, NY.