Rate Now
Share Your Experience
Have you seen Dr. Luz Ruiz?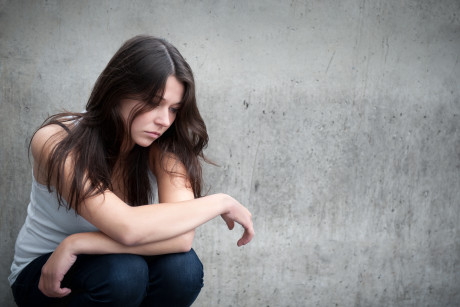 Depression
Get the facts about depression, including the symptoms of the condition and related conditions.
36 Ratings with 18 Comments
2.3 Rating
July 17th, 2012
Office Staff
I was helped with Chronic Lyme by Dr Ruiz. However, her office staff seems incompetent. Each and every one of my visits has had a problem. I arrived for my first visit and they did not have my appointment in their records. They still do not have billing errors corrected after six visits and numberous inquiries. I am still missing test results after almost a year. They seldom respond to calls or emails. They can't seem to get their files or appointments correct. Most visits have a wait time of over an hour. Again, I do feel that my lyme syptoms were improved by the doctor's treatments.
1.0 Rating
May 21st, 2012
not to be trusted
I waited 6 months for an appointment, then they made me spend $200 dollars for an unnecessary computer test. then they were suppose to get back to me with my results. They never contacted me, everytime I called the secretary was abrupt, and rude, and they always had a different excuse why they did not contact me. Then they told me I owed them money, when they had told me they accepted my insurance.
5.0 Rating
April 9th, 2012
Finally someone wants to help
5.0 Rating
January 26th, 2012
2.3 Rating
August 10th, 2011
Good Doctor with the most unprofessional office staff and follow up ever!
Knowledgeable Doctor however she did an unnecesery painful EMS test, that only proved the obvious (I had a serious neurological problem), which put me through a lot pain and certainly charged a fortune from my insurance company. Traumatized by dealing with this office staff, who cancelled my appointment without the courtesy of a phone call or explanation. I travelled 2 h in vain o find out that my apointment has been given to someone else and my test results had been lost..... no comments... fired!
1.0 Rating
June 28th, 2011
The most unprofessional doctor and staff I've ever encountered. They are confrontational, have issues when it comes to scheduling follow up appointments because they can't figure out how to use the computer. There is no answering service and the phone is rarely answered. Dr Ruiz does not explain what you should expect during treatment nor does she explain test results or even give the impression that she's reviewed them before the time of your appointment when you're sitting in front of her. This has been my absolute worst encounter with a doctor
5.0 Rating
May 25th, 2011
Dr. Ruiz has helped my family's Lyme Disease SO MUCH
For some reason, Dr. Ruiz's office is getting a bad rap. She has been instrumental in treating our Lyme Disease. Her office staff couldn't be more personable and friendly. They bend over backwards for the patients (Thanks Donna and Robin!).Yes, we've had to wait 15 - 30 minutes in the waiting room, but anyone who goes to a doctor's office expecting no wait is being unrealistic.
5.0 Rating
April 1st, 2011
Very thorough & caring doctor
5.0 Rating
January 8th, 2011
This is the most through Neurologist I have ever been to. Yes you have to wait to get in, but the wait is worth it. She did a series of test and diagnosed my problem. Without her I probably would be on treatment for MS and in a wheel chair now. It turned out to be Lyme Disease causing all my problems. I have been in treatment for over a year now, walking without any help and feeling better than I have in years. Thank you Dr Ruiz for saving my life.
1.0 Rating
October 6th, 2010
Not to be trusted!
5.0 Rating
June 23rd, 2010
Dr. Ruiz is a very caring, knowledgeable physician with an EXTREMELY busy practice. She does have excellent experience and training in neurological Lyme disease -- and has been able to help me and several people that I know, when other doctors had no idea what was going on. (Of course the Infectious Disease doctor told another patient she didn't have Lyme -- the IDSA is clueless about Lyme, particularly the strains with neuro involvement!)