Rate Now
Share Your Experience
Have you seen Dr. Lydia Ferrell?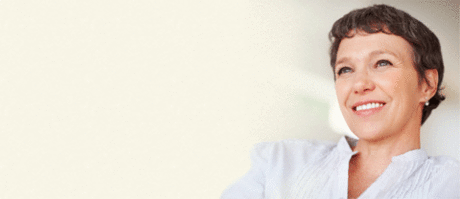 Fibromyalgia
Get the facts about fibromyalgia, including the symptoms and conditions that may be related to it.
64 Ratings with 24 Comments
5.0 Rating
July 17th, 2017
Mr. Wiley Oland Boles
1.0 Rating
July 7th, 2017
Lack of Patient Sympathy
I was unable to fill a 30 day script due to the new law for 7 day refill in new pain patients. I wasn't a new pain patient, but because my work had changed insurance companies a month ago, it showed I had only been taking my meds for 30 days. After 2 calls from me and 10 from Anthem plus a faxed authorization form, we still couldn't get a responce from her or her office. She has never returned my calls before and I knew she wouldn't now and thats why Anthem attempted so many times to reach her. I think they get so many messages they just delete them, I say this because the office is the most unprofessional I'v ever encountered.
5.0 Rating
January 10th, 2017
5.0 Rating
January 5th, 2017
Wonderful Relief
Dr.Ferrell,relieved many years of crucial pain in sever steps. She pin pointed ares need and treated them. So after years struggling with pain solutions,she relieved in just a few months.I still have recurring pain but it's now manageable.What a wonderful Dr. she is. Thank you Dr. Ferrell,your an angel from heaven.
1.0 Rating
November 17th, 2016
The most terrible service I have EVER received at any doctor's office in the past 40 years
5.0 Rating
November 7th, 2016
Dr Ferrell's office review
I see some improvement to office staff, but they really need to hire more help for the front of the office. Ease of appointments, returning calls and follow-up are the areas that can be greatly improved with proper staffing. Dr. Ferrell is a great doctor but front office is a mess and the waiting room could use a good scrubbing and new curtains, it's quite drab.
1.0 Rating
October 4th, 2016
Foul Play
The office charges the insurance companies, receives payment, then tells patients no payment was received and charges patients. No one ever answers the phone and the billing company lies.
5.0 Rating
July 7th, 2016
Very professional and is a excellent pain doctor. Friendly easy to talk too.
5.0 Rating
May 12th, 2016
5.0 Rating
May 1st, 2016
help full
2.0 Rating
March 9th, 2016
Terrible Terrible Terrible services. I have never met or been in an office that was so less then helpful and could care less about their patient. It didn't just range from the front office staff but continues with their nurse and office manager. The Dr. herself wouldn't listen to a word I had to say. Nobody knows how to return calls or will even bother to make an effort to discuss my situation. They treated me like a criminal for something that was beyond my control. Unfortunately our economy has made it impossible for anybody to be trusted but that does not give anyone the right to treat people with disrespect and ignorance. I am at a total loss for words and am disgusted if this is the way they treat others. Good Luck
3.0 Rating
January 28th, 2016
There is a large turnover of office staff. (She does have interns who assist with patients to exam rooms. Those are not what I count as turnovers) The people who work front desk quit after short time. Usually have to leave VM when I call. Lucky if you get a return call or a live person when calling their office. She is friendly and very knowledgable.