Rate Now
Share Your Experience
Have you seen Dr. Lynn Robbins?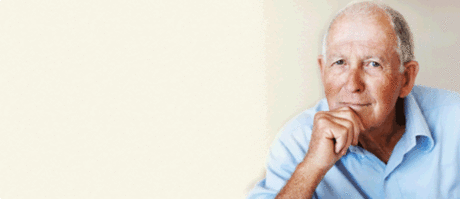 Parkinson's Disease
Get the facts about Parkinson's disease, including symptoms and how the disease progresses over time.
30 Ratings with 11 Comments
5.0 Rating
December 25th, 2016
1.0 Rating
November 11th, 2016
IN PAIN FOR THE REST OF MY LIFE
1.0 Rating
February 12th, 2016
No answers
I went to see this surgeon about a neck problem I have e dealt with for years following a car accident. Went into the exam room and when he walked in basically mumbled the there were 2 spots of concern based on MRI and xray. He had me walk out, showed me briefly, said I need surgery and said that it was up to me. I was thrown by that but tried to ask questions and could have had more communication with a 4 year old. He walked me back to the exam room and as I was still asking questions, he was basically on his way out the door. Said call and let them know if I want to schedule surgery. Needless to say I am going to go see a different surgeon.
3.0 Rating
May 16th, 2015
4.0 Rating
February 13th, 2015
Dr Robbins is my surgeon of choice; hands down. Superior.
1.0 Rating
February 7th, 2015
ruined my life!
Allowing this man access to my spine was the BIGGEST mistake I have ever made! He may do well with other surgeries, but please don't trust him with your spine & also if you do--rest assured you'll be wrangled (or blackmailed) into another surgery after the first one fails! He spends 1.5 mins in the exam room with you and anything beyond that, you'll have to chase behind him & have the rest of your "private" consult in the hallway. He hates questions and REALLY doesn't like his opinions questioned. As a nursing student, I really got on his nerves. After experiencing a HORRIFIC surgery that I woke up during and after with no pain control, I was sent home with a new painful symptom in my coccyx that has never gone away, no pain control, and a nasty nosocomial infection in the GIGANTIC crooked incision that was 3x the size he said it would be "because you're so big," I held on for another 6 months with none of his promised physical therapy and my pain only doubled in intensity and location. His solution? Another surgery that he tried to force me into by denying me pain medication, PT, & pain management referral because "just get you hooked on narcotics," I never went back. A few months later another doctor diagnosed me with Failed Spinal Surgery Syndrome. I couldn't finish nursing school because the surgery I hoped would give me my life back ruined my spine. Now, a few years later, I am chronically depressed, in pain, and fighting for SSI because I can't work. Word to anyone considering spinal surgery: make certain you trust your surgeon & this one's not worthy.
1.0 Rating
July 20th, 2013
Just say no.
We went for the first appointment with Dr. Robbins to assess my husband's back problem. While still in the waiting room a young man came in using a walker and couldn't stop moaning and groaning. We assumed he was in need of surgery but it turns out he had had two procedures and is in worse shape now than before the surgery. His doctor was Dr. Robbins. That certainly gave us pause. We were taken back to an exam room by the rudest, most unfriendly nurse we've ever encountered. We sat waiting for over an hour before a PA checked in with us and then finally the doctor. His explanation of what was going on and what needed to be done probably took a whole five minutes and he was sending us on our way, expecting my husband to schedule surgery right then and there. That wasn't happening and we couldn't get out of the office fast enough. This was not a good experience. (I wouldn't have given him the one star for the review but couldn't post without it.).
5.0 Rating
November 2nd, 2010
Great Surgeon
If you are looking for a straight forward, confident surgeon Dr. Robbins is who you need. I have had plenty of doctors that were friendly and talk your head off but they did not do much for figuring out a plan of attack for my symptoms. So far the only real complaint I hear about Dr. Robbins is his bedside manner and to be honest I was glad to see someone who was more interested in performing. Dr. Robbins does what he does with excellence and he has surrounded himself with a qualified team willing to help. You can trust him to do his best for you too! I am a post-surgery, (2 level ACDF with plate), and I would recommend him in a heartbeat.
5.0 Rating
November 2nd, 2010
Great Surgeon
If you are looking for a confident and straight to the point doctor Dr. Lynn Robbins is the one to have. The only complaint I have heard from people ...
5.0 Rating
March 1st, 2017