Rate Now
Share Your Experience
Have you seen Dr. Madhava Narala?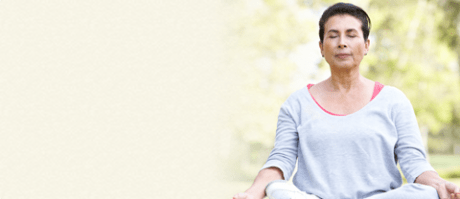 COPD
Get the facts about chronic obstructive pulmonary disease (COPD), including symptoms and complications.
22 Ratings with 9 Comments
5.0 Rating
February 9th, 2017
I love Dr Narala
I love Dr Narala, he saved my life. One monday morning I woke up and noticed a huge lump on my breast. I went to see him that afternoon, he picked up his cell phone during my exam and immediately called the surgeon. A cancerous tumor was removed the following Tuesday. Hes great, he doesn't mess around, he does what needs to be done. Hes very smart and knows exactly how to keep people healthy.
1.0 Rating
November 30th, 2016
Dr. Narala is not qualified to write prescriptions; you must visit another to get prescriptions. Many doctors have left the fresno area, leaving fresno citizens with pseudo professionals that are under-qualified, incapable of empathy and do not care for their patients. Dr. Madhava Narala falls into this category and fits well into Fresno's inferior society.
4.0 Rating
July 21st, 2016
I was a patient of his wife's for several years and she is the best, a hard act to follow for sure. I've only seen Dr. Narala twice and so far so good. I went in today as a walk in. Valerie was at the front desk and was very pleasant and helpful in setting up a referral for me. The other woman (I wish I knew her name) laughed when I told her the reason for my visit (NOT cool). It took about 30 minutes after I walked in to see the doctor, they weren't busy at that time. Dr Narala answered most of my questions and I walked away with a sense of relief.
1.0 Rating
October 21st, 2014
Trying to switch from this doctor is a nightmare! It's like a gang!
The doctor is not current on research and is giving poor advice. If I was not my own advocate he would have really messed things up for me. He clearly doesn't care about what I care about. I'm attempting to obtain copies of my records to leave and never come back, and they are doing everything they can to prevent me from getting them. My husband has gone 4 times to their office for me since I have no transportation during office hours, and each time they tell him something different or give him part of a form or duplicate pages of a form, then they say I have to fill it out in front of them. If that's true then why didn't they say so when I called asking about it, and the three times he was given something to take home. If I have to fill it out in front of them what's the point of giving him anything and waitingfor all this nonsense to say that? It's like the office staff has the word "no" at the tips of their tongues waiting for someone to ask them something. I have witnessed them being rude to patients while waiting in the waiting room. I wish I had listened to the kther reviews on this page when I was choosing a doctor. I had hoped it would be different, that maybe someone else was hired, but the doctor must be making these people miserable because they seem really unhappy to be there. The whole front of their counter area is covered in sheets of paper about all the things you cannot do. It's tacky, and I'm surprised there isn't one about no loud breathing being allowed. There's more, but I need to look for another doctor now, which I hope you will keep doing when you read these negative reviews. Oh, one upside. There's a tv so you can zone out and forget how much they hate you for needing care.
1.0 Rating
November 17th, 2013
Very below poor services
1.0 Rating
July 17th, 2012
This Dr. is money hungry
5.0 Rating
June 28th, 2011
HES A GOOD DR. HE KNOWS WHAT HES DOING AND SOLVES THE PROBLEMS. ALTHOUGH HIS STAFF IS RUDE AND TERRIBLE.
5.0 Rating
May 22nd, 2011
Dr. Narala is a good doctor, but if I have an appoiment I wait from 30 to 45 mintues. Walk ins ive waited frojm 1 1/2 to 2hrs, he's beside matter is fair, the time he spends with me is only 5mintues, I would like him to spend more time with patients. He's staff are rude, if I call the office the staff would leave me on hold for a long time. He's diagnosis could be better.
3.7 Rating
November 5th, 2010
Doctor is fine
5.0 Rating
August 9th, 2017
1.0 Rating
February 23rd, 2017