Rate Now
Share Your Experience
Have you seen Dr. Maeran Landers?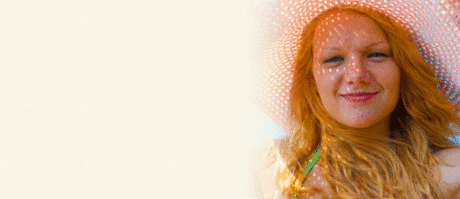 Skin Cancer
Get the facts about skin cancer, including the different types and symptoms.
35 Ratings with 15 Comments
5.0 Rating
April 4th, 2016
Highly Recommend
5.0 Rating
May 12th, 2015
Regional Vice President
1.0 Rating
December 5th, 2014
I gave this doctor several chances. She removed a carcinoma from my leg. So, when my daughter was struggling with acne, I took her to Dr. Landers. She was so harsh and insensitive with my daughter I ended up finding another doctor for her. I went back for another skin check this summer. She lifted up my shirt and checked my arms but wasn't going to have me disrobe and do a thorough check until I asked. I also had to ask her to check my scalp. I only thought to do this because my husband has had some lesions removed from his scalp. I brought another daughter who had a skin infection after travelling overseas. Again, super harsh, insensitive. Got completely different information from the dr I brought her to for a 2nd opinion.
1.0 Rating
October 31st, 2013
"Tell her that her skin itches."
I went to see Dr. Landers for a rash I had been struggling with for about 2 months. She barely glanced at my arms, then turned around to her MA (who was in the room), and told her to tell me I had "pruritis". Now, I work in the medical field, so I know "pruritis" is just the medical term for itchy skin. I know I had pruritis. What I didn't know was why I had pruritis (not to mention an actual rash). She never asked me a single question as to the history of what I was doing or what changed around the time the rash appeared. In fact, she hardly addressed me at all. All she would do was tell her MA to tell me this or tell me that. I felt like, "I'm sitting right here, why can't you tell me yourself."
2.3 Rating
August 21st, 2013
Never has time to spend with patients
I have been going to this doctor for several years now, mostly because she is close to home and convienient. She is ALWAYS in a hurry, and never spends much time. Acts irritated when you try to slow her down and ask questions. Most recent visit was for removal of a cyst. When I went back for suture removal, she quickly looked at it and said it looked fine and 4 of the 5 sutures 'must have fallen out on their own'. Since then it has become very itchy and infected - I believe there are still sutures in there that are trying to work their way out of my skin. Called today to have it looked at, and she is not in the office and has NO ONE on call for emergencys. I am seeing someone else tomorrow and would NOT recomend this doctor.
3.7 Rating
October 17th, 2012
Saved my daughter's life
You can say all you want about her brash and cold bedside manner (which is completely true), but she found a lesion the size of a pin head, followed her intuition, and removed it from my 19 year old daughter's shoulder. It came back malignant! Returned to improve excised margins and 'get it all'. If you want someone to listen to you about your kids' soccer games--probably not the place to go. If you want a dermatologist who is good at what she does, I would recommend Dr. Landers wholeheartedly.For the reviewer claiming to be a doctor below--Dr. Landers treats PATIENTS, not clients. (From a 'fellow' Dr)
2.3 Rating
June 28th, 2012
Pros and cons
I have to agree with many of the negative remarks that stated Dr. Landers doesn't spend much time with each patient. On my recent visit I did find that she was pleasant, talkative and, yes, quick. I felt I had enough time with her but it seems like she's in and out of examining rooms very quickly.i'm the type that wants to be out quickly but many would not like her style..
1.0 Rating
June 21st, 2012
Look for another dermotologist
5.0 Rating
February 10th, 2012
A good Doc
5.0 Rating
July 28th, 2011
Accurate and Prompt
My first visit with Dr. Landers was back in 2003 when another Doctor misdiagnozed a skin cancer for a skin tag.. I went to Dr.Landers for a second opinion and the minute she saw it she knew right away what I had suspected, it was a Melanoma. She did my surgery that day, even with her busy schedule she was able to fit me in because she was genuinely concerned for me, she excised what turned out to be a budding Melanoma. Ever since then she has been helpful and personal and courteous, she knows what you have within minutes of seeing you, I recommend her to anyone who is tired of being misdiagnosed.
1.0 Rating
July 7th, 2011
Terrible!
I went in to discuss prescription options for hand eczema. I am nursing my daughter and requested that all medications be breastfeeding-compatible. Dr. Landers prescribed me two topical medications and told me that I would have to wean my daughter before using them, that all medications were incompatible with breastfeeding and that I should wean anyway because my daughter was too old (under a year!) and "your milk goes bad after a few months anyway". I took the scrips to both my OB and my pediatrician, who said they were L1 and safe for nursing mothers. So not only did she give me disturbingly incorrect advice on breastfeeding, but she wasn't even familiar enough with the medications she was providing to know that they are safe for nursing mothers! I will never return there again and would not recommend any person go to her office. She is cold, quick and does not give medical opinions based upon sound, evidence-based science.
1.0 Rating
December 8th, 2010
Horrible experience, will never go back.