Rate Now
Share Your Experience
Have you seen Dr. Magdi Sayegh?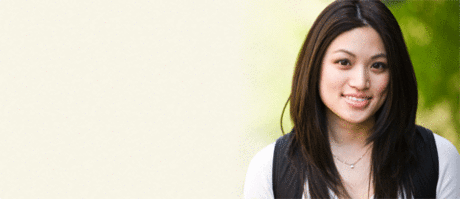 Birth Control
Get the facts about birth control so you can decide which type is right for you.
31 Ratings with 12 Comments
4.0 Rating
January 15th, 2016
Doctors are great however receptionists are rude
I typically go to the satellite office in Kenmore and love all of the staff there. The satellite office is closed on Friday so I had to attempt to get in contact with their main site in Williamsville due to an emergency. I tried for two hours to speak to a receptionist and when I FINALLY got in touch with them they placed me on hold for 20 minutes, when they returned they were VERY rude! Needless to say, I would rather go to the ER on Fridays than deal with that disrespect.
5.0 Rating
July 18th, 2014
I saw Dr. Sayegh four times recently and never once felt hurried by him. A friend had suggested seeing him. I think he is an outstanding doctor and my husband was impressed with him also. Don't know who other comments are referring to. I'm very particular and witnessed only excellence in Dr. Sayegh. Thanks!
5.0 Rating
January 10th, 2014
half of these negative comments are ridiculous...
Dr. Sayegh is a great doctor. Yes, he can be dry, yes he does seem to rush sometimes. This doctor is thorough, and pushes you to do what's best for yourself and your baby. As far as staff complaints? I don't know who you talked to, but his staff was great, friendly, and worked with me 100%. When it comes to your life and the life of a child, he will be honest and straightforward. He is a great doctor, and anyone who disagrees should find a doctor that will just coddle you.
1.0 Rating
May 22nd, 2012
Find a different doctor
When going in with concerns during the pregnancy of my second child I found Dr. Sayegh to be argumentative and contradicting himself with each statement. The doctor I had for my first child always made me feel comfortable and would in courage questions. Dr. Sayegh has an arrogance about him that makes the appointment feel uneasy from the beginning and speaks to you as though your concerns are of no importance and you have no idea what you are talking about. After visiting with him and hoping the first time was just an off day ( not to mention the two hour wait for my first appointment) I did have a follow up with him and now will be switching providers.
5.0 Rating
January 28th, 2012
AWESOME
5.0 Rating
September 24th, 2011
Needed a second opinion and went to see Dr Sayegh. Explained things in a much easier way for me to understand. Had office staff call me later that day to give me more info on my condition. Decided to stay with Dr Sayegh and couldn't be happier. Whenever I have a problem he personally calls back quickly. Called day before surgery to see if I wanted to ask any questions. He is an extra thorough Dr. Never rude and always treats you with respect. Never has he rushed through an office visit. Wonderful bedside manner.
2.3 Rating
October 19th, 2010
Do not plan anythign else on the day of your appointment and do not expect much from the staff. They are rude and inconsiderate.
1.0 Rating
July 19th, 2010
Wonder
He is good when textbook... poor when something goes wrong. Still wondering how at 9wks he said babies were gone, and went for 2nd opinion 2 days l ...
1.0 Rating
July 6th, 2010
wow
1.0 Rating
March 10th, 2010
2.3 Rating
February 6th, 2009