Rate Now
Share Your Experience
Have you seen Dr. Maha Dawood?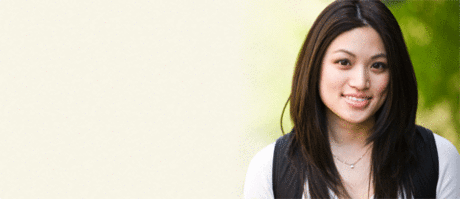 Birth Control
Get the facts about birth control so you can decide which type is right for you.
48 Ratings with 13 Comments
5.0 Rating
June 11th, 2017
4.0 Rating
February 24th, 2017
Thankful
I am thankful I have Dr. Dawood as my Dr. She has been very helpful and kind to me, that is a hard trait to find in rheumatology Drs. Due to past experiences with other RA Drs., I find myself anxious when I come to her office. However I never leave feeling that way. I would recommend her to others with RA.
5.0 Rating
February 8th, 2017
VERY COURTEOUS STAFF
5.0 Rating
April 6th, 2016
RN
4.0 Rating
March 17th, 2016
2.0 Rating
February 17th, 2016
Changing Doctors
My first visit took a very few moments with her asking a few questions and then writing out orders for tests. My second visit she came in, sat down, and turned around and told me I had "lupus". She then proceeded to tell me what she was prescribing and to come back in so many weeks. Appt over. No information on this serious disease, no warnings, nothing. No chance to ask questions. After 3 appts., I decided I needed a new dr. I could not, would not recommend her for anyone with a serious problem!
1.0 Rating
February 3rd, 2016
Worst experience with a so called medical professional ever. Tried to share a Best Doctors report from my insurance company on their assessment of my condition and she ends up yelling at me and slamming the door when she just walks out on me. Very rude, disrespectful, unprofessional. I would never recommend this office to anyone.
4.0 Rating
December 18th, 2015
This is one of the rudest doctors in Warner Robins. She is horrible to her staff . The office environment is very hostile and cold. I have heard her screaming at her staff and talking to them as if they were trash. The office turn over in the office is more than I have seen in any office and the relationship she seems to have with her partner/spouse is toxic to the practice the way they yell at one another. She may be a good doctor but her attitude needs an adjustment.
5.0 Rating
November 11th, 2015
5.0 Rating
April 8th, 2015
4.0 Rating
March 18th, 2015
Dr.Dawood is always in a hurry to get in and get out. She has left the exam room at least once at every visit I have had with her .And if you call with a question or a problem you need to speak with her about don't hold your breath thinking you will get a call back. I have asked her if I needed to start on any vitamins to help with my fatigue, and she told me no. I have SLE, I had my PC Dr. Check my vit D level and it is 10, very low. My PC Dr. And I think I might need to change rheumatologist.
1.0 Rating
February 16th, 2015
What a disappointment and a waste of valuable work leave
What a waste of time! Dawood always answers her cell phone and runs out of the your office visit to yell at whom ever is on the other end. Expecting to get a doctor to hear out your ailments... not with this one. She does the same quick check every time that is interrupted with phone calls as she rushes out before you can get a word in. Have a serious disease... expect to receive a pamphlet of information to read, don't assume she will explain anything to you. Need forms filled out... she doesn't do that either. If you're a smoker and need help to quit, don't bother asking her for help because she doesn't believe in it and thinks you should do it on your own. Even if your disease paired with smoking is extremely dangerous. Needless to say I will not be returning and looking forward to bring my business else where. I am very disappointed with this doctor as she has continuously threw me to the waist side for no reason. I remained patient but after repetitive appointments going to waste my patience has run out. I've had many appointments with her for a serious disease and still have not had the opportunity to really talk to her about what all is going on because of interruptions and being rushed out. Even though I specifically made an appointment right before lunch time so I could have the time to discuss all I needed to with her (this info was relayed to her staff) but I was left again at the beginning of speaking due to her cell. On a better note, her nurse is the sweetest nurse I have encountered and her front desk staff is effective and very kind as well. Too bad the doctor can't match their ratings.
Nearby Doctors

Dr. Maha Dawood is similar to the following 3 Doctors near Warner Robins, GA.

Dr. Aamer Shabbir

Cardiovascular Disease, Internal Medicine, Cardiology, Interventional Cardiology

Warner Robins, GA 0.01 mi