Rate Now
Share Your Experience
Have you seen Dr. Mai Won?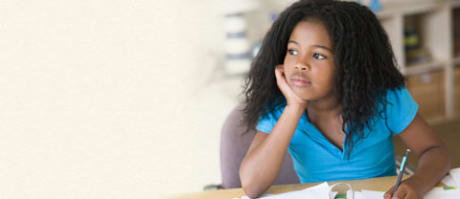 ADHD
Attention Deficit Hyperactivity Disorder (ADHD), including the different types and who gets them.
17 Ratings with 13 Comments
5.0 Rating
February 15th, 2017
Good Experience
5.0 Rating
April 23rd, 2014
Very Nice
1.0 Rating
February 12th, 2011
This is the worst doctor I have ever been to see. She basically told me there was nothing she could do for me and that I should just continue to see my pain management doctor because everything she would try to do he has already done for me. I went to her for migraines and wanted to be treated for them and had lost feeling in my hands and arms. I was not taking any other meds for my headaches. This woman is uncaring and seems to just avoid trying to find an answer for her patients. What a waste of money and time.
1.0 Rating
December 10th, 2010
worst doctor ever
Arrogant, rude, no bed side manners, says inappropriate unprofessional remarks. Does not listen to patient. WORST doctor I have ever met in my life. Makes assumptions with very little information. Not very smart. As the other reviews show, not a very good doctor. I now know why its so easy to get an appointment with this doctor. Its because she is not very popular and recommended. My mistake for the taking the first available doctor. Next time I will do some research.
1.0 Rating
December 9th, 2010
disappointed
BAD bedside manner.Talked down to me.Considered her "speech to me" condescending and rude. (biach)Told me she would not help me w/ the current migraine management I have been using for 10+ years(with no problems, only success).I have extreme complications & contradictions because of my current daily scripts. She refused to work w/ me unless I attempted a daily prescription regime for migraines. "That is not how we treat migraines here @ ADC. You'll have to find a pain specialist." "At ADC?" I asked. "NO, you'll have to find one yourself. Original neuro Dr. & PCP told me I could only take pain & nausea meds when migraine 1st started, not even specific meds for migraine because of the EXTREME DANGER of reacting w/ daily scripts. I cannot stop or change daily meds. Dr. Won refused to listen to my current migraine management. BIG RED FLAG - getting my records and going elsewhere! I have been happy w/ all other ADC Drs. & staff.
2.3 Rating
November 24th, 2010
Seems a little too insensitive
Maybe she was having a bad day but it seems like it was a chore for her to be seeing my mom. My mom has Alzheimer's and cannot communicate the problem and she pretty much said there was nothing she could do because my mom cannot tell how she feels or where the pain is coming from. When my mom cries she is in pain. At the end of the appointment she asked me why she was crying and I said that I did not know which is why we went to the neurologist. She referred us to someone else in ADC, however I decided to find another doctor on our own. Would not reccommend her. She really seemed like she did not want to be bothered.
5.0 Rating
June 21st, 2010
She is on her game. I love her.
I saw Dr. Won when I was pregnant and had bell's palsy. She was so thorough and I thought she was great. She was actually very personable and a great listener. I didn't need sympathy from a Dr. I needed someone who was professional and knew what she was doing and could give me some answers. My mother was with me at my appointment and was so impressed with her she started seeing her for her migraines and really really likes her also. I think if you are a professional yourself or well educated you will be thrilled. I highly recommend her to all my friends.
5.0 Rating
August 31st, 2009
I have migraines and see Dr. Won
I have been seeing Dr. Won for some time. I saw an earlier post and felt that I should provide my two cents. If you like fluff, then Dr. Won might not be your doc. But, if you like concise, straight to the point kind of doc, then she is a perfect fit. I personally like to get in and get out of a doc office ASAP with everything addressed.I also work in healthcare and might have a better insight than Ms. Tammie. Some neuro docs operate pain managment clinics, but most do not. I can only assume Ms. Tammie was referring to pain meds when she discussed pain management clinics. Dr. Won explained to me that this could make my migraines worse and she does not manage migraines using narcotics. Plus, I personally like to avoid any narcotics so this works out perfectly for me. And, I would be weary what the internet says. Yes, you could get some info but I would personally check with my doc and not jump to conclusions.
1.0 Rating
August 28th, 2009
Do Not Go to Her For Migraines!!!!!!
Horrible bedside manner! I suffer from migraines. I explained my current situation and frustration with my current neurologist and gave some history. She told me what I was doing was the best she could do. I then asked about another condition I have had for 5 years that no one has been able to diagnose. I have found forums online where people have the same condition and have seen neurologists for it and have gotten relief. She told me to go to a dermatologist and that she had never heard of it, you can't use the internet to make a medical diagnosis. I understand that but if no one else that has a medical education has been able to diagnosis it, then my last resource is the internet! She then started talking about her level of education and 12 years of experience and why she feels she knows more than me about my medical conditions!! Seriously, that is absurd! She talked to me a whole 5 minutes! So then she asked if we accomplished what I came for and I said I guess so. I then asked if the next I had a bad migraine like last week when I couldn't function and the pain was so bad that I was literally ready to drill holes in my head what could I do for it. She told me nothing other than take my migraine medicine (which isn't working the whole reason for me finding another doctor). I then asked her if she had migraines or ever experienced a migraine. She told me it wasn't appropriate for me to be asking her personal medical questions. WHAT? Why not? I feel as a migraine patient of hers this is important, this will tell if she truly understands what the sufferer goes through. She told me that she wasn't a pain managment doctor, she was a neurologist and that I needed to go see a pain management doctor. I asked her if I was just supposed to lie in pain all day, incapicitated, unable to care for myself or my daughter. I then showed her a picture of my daughter. And she told me it was inappropriate to do that, she didn't want to see her! I made it very clear to her that I didn't ask to see her I wanted to see Dr. Heinze since he was on the news talking about migraines. She said he was a pain managment doctor and to go see him. I stormed out of there. I will NEVER, EVER go to her again. I will NEVER, EVER recommend her to anyone I know.
5.0 Rating
June 17th, 2009
The most personable doctor I have ever seen
5.0 Rating
February 13th, 2009
She knows her stuff
I saw Dr. Won for numbness along my arm. She was straight to the point, concise, and knowledgable. She spent enough time so I fully understood my diagnosis and explained the tests involved. Dr. Won also answered all my questions making sure I understood her explanations. I appreciate how Dr. Won and her staff were able to see me within a reasonable amount of time, as taking time away from my business is difficult.