Rate Now
Share Your Experience
Have you seen Dr. Maile Kane?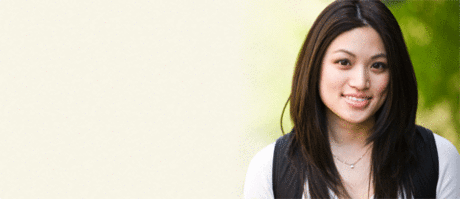 Birth Control
Get the facts about birth control so you can decide which type is right for you.
43 Ratings with 14 Comments
3.0 Rating
February 3rd, 2016
I've been going to Dr. Kane's office for over 3 years and have only met the Doctor twice. She is friendly and kind her staff in the front and those that take blood pressure/vitals are great. Her Nurse Practitioner is awful and I try to do everything I can to avoid her. Worst annual exam, due to her unprofessionalness and forgetting of process. Plus wore lots of jewelry under gloves which could snag... Wait times used to be excellent and now are 40-55 minutes just to be seen by the doctor for 3 min or less.
3.0 Rating
November 23rd, 2015
1.0 Rating
September 23rd, 2015
TERRIBLE!!!!!!!
🚨 If I could rate by adding a NEGATIVE star , that's what Dr Malie Na Kane and her staff would get from me. Giving her 1 star is too much!! I was looking for a new PCP. Went to her office once and canceled all future appointments. Dr. Kane has ZERO bedside manners. I waited close to two hours to see the doctor then she entered the video recording examination room, Rushed through an examination .Without addressing my concerns. Proceeded to sit at her computer and dominated the conversation. Dr Kane had no interest in hearing what I had to say. She's NOT friendly. I mentioned more than one concern and was told , "that's enough for today , see you in 6 wks." She walked towards the door, I sat down in shock and puzzled . She turned around , told me to get up we're done. Then scurried away ahead of me, and not to be seen again. My thought were, what was that? I've seen many Doctors in my lifetime but non like her.❗️🚨 :(😕
5.0 Rating
July 18th, 2013
EXCEPTIONAL DR.
Called and got app for next morning!! Office staff was exceptionly courteous and very professional. Dr Kane spent 45 plus minutes discussing my condition and showed sincere concern for my health and well being. Dr set up app with specialists and wrote rx for immediate relief for my condition. I would HIGHLY recommend Dr. Kane to ANY family member and all looking for a general practitioner!! Very good bedside manners and I left feeling as though I had received very professional care!!!!! Will deff go back and HIGHLY recommend!!
3.7 Rating
July 13th, 2013
New experience
Met the "Hawaiian" doctor this week. She is the first doctor to not treat me differently or look down on my health care because I have Medicaid. Other doctors have blown me off or not done test on me that needed to be done because they weren't going to make any money from Medicaid. Her nurse practioner is great also, I have seen him before at Brevard health alliance. The staff was friendly, kind & answered my question and didn't spend my whole day waiting in a doctors office.
1.0 Rating
June 8th, 2013
Very rude doctor wouldn't recommend her to my worst enemy!
I had a appointment for something I told them was very urgent and needed to be checked ASAP so I go see this dr and she wouldn't even look at my lump she said she will check it next time and instead of checking me for what I come in for she precedes to tell me I'm just overweight and that she will not give me pain pills, I NEVER mentioned or asked for pain pills but apparently this woman thinks that is all every patient wants regardless of what the reason for their visit is!! Terribly rude dr she has no compassion for her patients!!!!!!
1.0 Rating
April 23rd, 2013
awful office
I I would never go back to this poor excuse for a family practice! the office manager is rude to her staff and to the Patients she is always on the phone with friends or family talking is loud as she can!!! the doctor takes at least an hour once you're put in the exam room to be seen while she's in the hallway yelling and screaming at her staff calling them stupid and slow no wonder why they can't keep their staff I would quit if I worked there too! once the doctor comes in the exam room she is rude unprofessional in things everybody is pill poppers. she spends about 5 to 10 minutes in the room! she does not even look at you while she is typing on the computer for the five to 10 minutes I have heard from their medical assistance that they do most of her job for her!
5.0 Rating
March 6th, 2013
Excellent diagnostician. Friendly and able to get to it and fix me.
I am new to the area and found Dr. Kane's Beachside Family Practice easily because of the convienient location. The Dr. and her staff worked well together to diagnose my problem quickly and give me a treatment that worked within a few days and I felt great fast. Can't say enough how great subsequent experiences have been. Best Doc I've ever had!!!
5.0 Rating
May 27th, 2012
EEExctional Service xceptional service and knowledge
2.3 Rating
February 7th, 2012
Like waiting in an Emergency room
The wait is absoultly AWFUL!!!i cant stress that enough you make an appt for a reson you dont get seen for >1 after you scheduled time and thats just to get your weight and blood pressure. not including the dr taking forever. you dont get out of there less then 3 hours and see talk with the dr for about 15 mins and the rest of the appt. is her typing on the computer. Thinks that every patient is after pain pills. treats you like a drug addict, and i have never recieved pain pills from her and i work in a hospital so i am far from a pill seeker. changing drs would never refer anyone here!!!
1.0 Rating
July 22nd, 2011
Dangerous Doctor
1.0 Rating
June 6th, 2011
Run for you life!!!
Nearby Doctors

Dr. Maile Kane is similar to the following 3 Doctors near Satellite Beach, FL.