Rate Now
Share Your Experience
Have you seen Dr. Malathi Koli?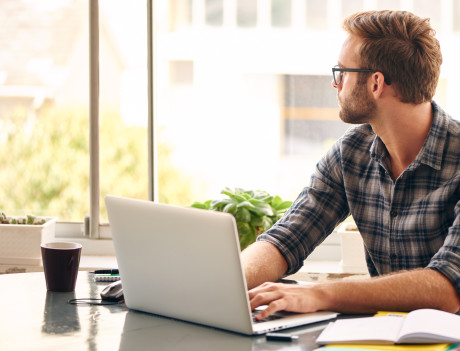 Adult ADHD
Get the facts about attention deficit hyperactivity disorder (ADHD) in adults, including the different types and symptoms of each.
33 Ratings with 10 Comments
1.0 Rating
November 16th, 2016
1.0 Rating
April 12th, 2016
Be careful with Meds she gives you
I don't like this doctor at all. She treated my daughter and gave her so much meds that she was a walking zombie and when she wasn't like that she was sleeping. took her someplace else and they actually asked me why anyone would use so much of that type of meds to one person when they were for the same thing. thank goodness I got her to another doc.
5.0 Rating
September 16th, 2015
Hospital bedside manner was top notch Offiice visit coming up
5.0 Rating
May 20th, 2015
Excellent doctor, HORRID staff
Dr. Koli is amazing. The front desk lady is completely inappropriate, rude and downright impossible to deal with. Getting her to assist with anything such as just making an appointment takes a good 10-15 minutes as she has to pull your chart. This would normally not be a big deal but one look at her work space and you understand the dilemma. Many times I've thought of leaving the practice due to her, but Dr. Koli keeps me coming back, her calm demeanor and gentle way of handling me and my symptoms make her a valuable provider.
1.0 Rating
March 2nd, 2013
Talks to you like a child
Nothing like having them ignore everything you tell them and then have them belittle you for not doing what they think you should be doing. I left feeling depressed and suicidal. They destroyed any sense of self worth I had. Any progress I had been making was set make by years. I will be seeking care elsewhere.
2.3 Rating
November 4th, 2012
1.0 Rating
January 10th, 2012
this evil person should goback to russia where she got her torture training....should not be near any human beings with her dangerous mouth and tactics
3.7 Rating
May 9th, 2011
Unkind Receptionist
Dr Koli is extremely nice and professional. Has a lot on her plate (too much I think at times) However her front desk help makes it extremely uncomfortable to call in for anything without making you feel worse than you already feel from your desease at hand. Unfortuanate for Dr Koli, although currently her hands are full with patients; this rude and unkind receptionist eventually will lead to very important clients turning else where for their care. "A wise man builds his house upon the rock, a foolish man upon the sand." Keeping this lady over time will unfortuantely cause a top-notch doctor to lose her lively-hood.
1.0 Rating
June 17th, 2010
Be Careful
I hope this might help someone in the future. When walking into Dr. Koli's office be prepared for all your private information to be announced out loud in front of everyone in the office by her extremely rude front dek helper. I presonally think the lady is crazy. She will yell out your diagnozis, your age, sex, address, social security #, your insurance information in front of everyone. When you go into Dr. Koli's office she does not even listen to you, all she is doing is thinking about what meds to put you on, and how to up them. She does not genually care about you and how you feel. If you decide you no longer want to take the meds that are making you a walking zombie, have horrifing nightmares, mood sings like you never thought you could have....she will get angry and try to legally make you take them. This is the business that she is in and is easy for her to say you are crazy and incapable. Don't let her trick you into her web of self loss. This can be a deadly trick. Remember this is big business and she makes big bucks to write you a script and that is literally all that she does. Be very careful, I hope this helps someone before it is too late.
4.0 Rating
November 22nd, 2016
4.0 Rating
November 22nd, 2016
Nearby Doctors

Dr. Malathi Koli is similar to the following 3 Doctors near San Antonio, TX.