Rate Now
Share Your Experience
Have you seen Dr. Maleeha Ahsan?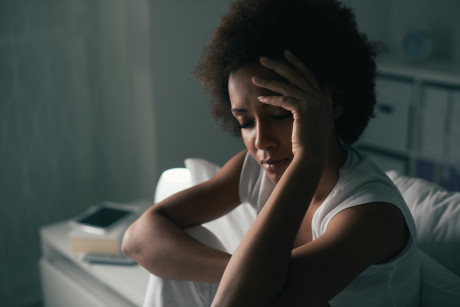 Bipolar Disorder
Get the facts about bipolar disorder, including the different types and symptoms of each.
13 Ratings with 7 Comments
1.0 Rating
February 7th, 2017
Dont waste your time.
Waited SIX WEEKS to see a psychiatrist after a suicide attempt; doctor put me on temporary meds to pull me through (with nasty side effects of constipation and nausea) and two days before they cancel my appontment with no reason. If its something you want taken care of; take your business somewhere where they care about you.
1.0 Rating
April 14th, 2015
Worst doctor ever!
My son started exhibiting outrageous behavior in his teen years. We consulted with Dr Ahsan at Linden Oaks and saw her for 2 years. She insisted he was bipolar despite there being no family history. Dr. Hasan had him on so many meds that he would sleep for 16 hours at a time. She kept adding meds because he wasn't improving, instead of reassessing his diagnosis. She literally spent 2 min with him once a month and never returned our calls when we were in crisis. After a grand mal seizure, we finally discovered he had a brain tumor. DO NOT go to this doctor if you want quality care!
1.0 Rating
December 26th, 2014
Zero Compassion
My wife was hospitalized at Good Samaritan Hospital in Downers Grove, IL. Dr. Ahsan never spent more than 5 minutes with her. She never explained how she was treating my wife's illness. She never returned phone calls even for questions regarding medication. We ended up finding another doctor in Chicago, Dr. Robert Reff, who answers emails personally and phone calls. I was able to research my wife's illness, and provide him with a recent article in a scholarly journal, and he was humble enough to make a change to my wife's medication based on the research. This would have been impossible with Dr. Ahsan. All she seemed to be interested in was billable hours. Her diagnosis was correct, but she didn't prescribe the very best medications for this illness. Furthermore, when someone is in psychiatric distress, it would be helpful for the doctor to take the time to explain to the patient and to the family what is going on and the course of the treatment. This was not provided by Dr. Ahsan.
1.0 Rating
September 11th, 2014
Don't see this practice if you can avoid it
Dr Ahsan has treated me for years- I am happy to say I no longer see her, nor would I ever go back. For the last few years, each appointment lasted less than 5 minutes, I felt I was a product on an assembly line. The front desk staff members are consistently rude. I have nothing to recommend about this practice.
5.0 Rating
December 6th, 2013
Patient for 12 Years
Whey I first saw Dr. Ahsan I was experiencing a psychotic break for the first time. She helped bring me back with medication and time, eventually pinpointing a diagnosis of bipolar disorder and prescribing medicine that continues to work (with level adjustments) today. Having been at a low-point where I nearly needed electric shock for the psychosis, I faithfully take my medication, make my appointments with her and was able to return to a fully functional life. I have learned that prescribing psych medication is part art/part science because side-effects and symptoms can look the same. That's why finding the right combination of medication can take far more time than any patient would like. My family and I are grateful and I will continue to recommend her to anyone who needs a psychiatrist.
1.0 Rating
April 22nd, 2013
TERRIBLE!!!!
5.0 Rating
November 28th, 2012
Words cannot express how much Dr. Ahsan means to me. I came to a point where I hit rock bottom, and without Dr Ahsan I can pretty much guarantee that I would not be where I am today. I have complete faith and trust in her, and that is why I drive 1 1/2 hours one way once every 4-8 weeks to my appointments with her.
4.0 Rating
August 18th, 2015
3.7 Rating
August 7th, 2014