Rate Now
Share Your Experience
Have you seen Dr. Man Ling Ngai?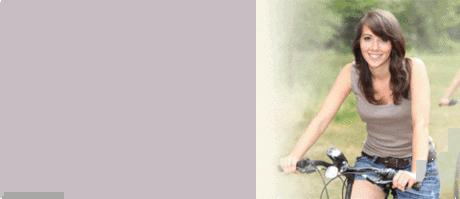 Endometriosis
Get the facts about endometriosis, including symptoms and parts of the body that may be affected.
22 Ratings with 12 Comments
3.0 Rating
April 18th, 2017
Long wait time
5.0 Rating
November 6th, 2015
Great visit
1.0 Rating
July 20th, 2015
worst doctor ever
Dr. Ngai is the worst doctor I have ever had. She has no bedside manner, is always in a hurry and doesn't explain things thoroughly. She is a money picker. Heard her telling a patient that she is making money every minute and can't waste too much time explaining things to the patient. She doesn't care about her patients either. She even told a pregnant woman a way not to let the baby come out so that she could finish seeing all her patients in her office before going to the hospital to deliver for the patient. It was all because if a doctor in the hospital delivered instead of Dr. Ngai, she won't get paid for the delivery. No ethics at all. What a shame!! Not to mention the unprofessional manner of her staffs and long waiting time. Would not recommend her.
1.0 Rating
May 28th, 2015
Terrible Team!
It's unfortunate that because of her terrible receptionists, Dr. Ngai has probably lost so many of her patients. Dr. Ngai is absolutely amazing and it's so sad that after ten years, I'm forced to find a new doctor because her staff refuse to call my insurance company and realize that they do in fact accept my coverage. From the very beginning, the receptionists here were always rude and disrespectful. I once had a receptionist tell me I was booking an appointment with the wrong doctor, even after I told her she had the wrong file. After 5 minutes of arguing, she told me to hold as she had the wrong file...I will say, the office has come a long way from when they used to double, even triple book, every appointment time. Regardless, every time I've come with a question of any sort, they never know what to do, are rude, or just push me away and refuse to help. This was the last straw. I called to ask them to check my insurance and they never called back. I went to their office to find out they were "closed." After calling, the office was still open, but they lock the elevator so they don't have to deal with anyone who comes in, because they don't want to stay late. I finally got in and after showing them my insurance, they didn't even bat an eye and said nope, we don't accept it. Can you call and verify? Nope. Will you take the information down and call tomorrow then? Nope. So you're too lazy to call, even when this is part of your job description. Well if you called, you'd realize that you do in fact accept my insurance. That's too bad because even as amazing of a doctor as Dr. Ngai is, it's been too many years of terrible service for me to even try. If you have the patience to deal with people like this, then Dr. Ngai is perfect. If you actually want help when you need it, go somewhere else.
1.0 Rating
December 13th, 2013
I will never return !!!
I've been go to see Dr Ngai almost 7yrs but I will not return after the last visit .every year She is worst then the last year maybe she is tired , you will feel like she hates her job !!! I will not recommend her to any of my friend or family there are many professional OB out there , go some where else .
5.0 Rating
April 18th, 2013
Disappointed by awful reviews - Great Dr.
I wanted to leave a review because after all, most people would go out of their way to write a bad review rather than good one. I was very disappointed by all of the reviews previously posted. The office worked very well for a NYC office. Even though my appointment was at 11:30, they saw me at 11:45 with all of the other five to seven women waiting, filing through and exiting in a timely manner. Much better than 2 hour wait at NYU dental school. Was recommended here by my insurance company and was skeptical of quality due to such. The only thing I will agree with other reviews is the first two times I called, the receptionists were very rude and acted like people who work at a grocery store. I called again the third time to reschedule my appointment and met a very nice one who was patient and informative, the others wanted nothing to do with their job. I later recognized them in the office and they were very busy, so maybe this is why they were short on the phone. I a.) didn't care and b.) forgave them. The nurses and Dr. Ngai was very nice to me. Dr Ngai listened to me, answered any questions and was very informative as to what she was doing and why etc. I knew it was a busy day but had a comfortable experience and did not feel rushed. After being in two other women's health care offices prior (I am 25 years old) she is by far the best I have gone to (others being in Connecticut). I look forward to seeing her again for my check up.
1.0 Rating
June 12th, 2012
3.7 Rating
March 6th, 2012
Nice doctor and ill-mannered staff
1.0 Rating
September 20th, 2011
good doctor; TERRIBLE staff (not worth repeat)
Average 2 hour wait at the office is not worth keeping this doctor for. Because of anyone can walk in, your appt just gets pushed back- until you find yourself waiting for 2 hours. Unfriendly staff. Bit of a scam going on: they keep making you come in every 6 months - and do more than 1 pap a year - and you find yourself paying out of packet what the insurance doesn't cover.
5.0 Rating
January 7th, 2011
My Favorite Doctor.
1.0 Rating
August 17th, 2010
Rush
2.3 Rating
December 1st, 2009