Rate Now
Share Your Experience
Have you seen Dr. Manuel Abella?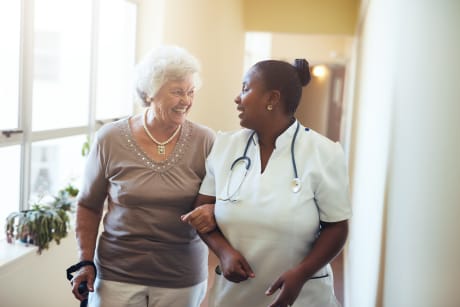 Arrhythmia
Get the facts about arrythmia, inclding the types, symptoms and causes.
42 Ratings with 19 Comments
1.0 Rating
July 28th, 2017
Good luck if you get to see the doctor
5.0 Rating
July 14th, 2016
Excellent cardiologist
5.0 Rating
April 29th, 2016
Dr Abella is the most knowledgeable Doctor I ever met. He has an answer to any health problem you might have. This is not just because he has to tell you something, he is talking to you with such a skill that can only make you confident about the choice you have made to see him. Competence is his second nature. At the end, I don't have words to describe what he is that field. Hope everyone who wants a good diagnosis and treatment about his disease will not hesitate a bit to visit his office and schedule an appointment with him. You will not regret it.
1.0 Rating
February 11th, 2016
I called to make an appointment and they didn't have availability for 2 weeks. About an hour before the appointment I received a call asking me for information that had been given at the time of the appointment (why did I need to see a cardiologist, was I referred, etc). 20 min later I get a call that the doctor will not see me and I need to follow up with my neurologist (who I had already seen and had referred me). I explained all that and was told that I need to find a new cardiologist as this one would not see me. This was less than an hour before my appointment when all of this information had been reviewed at the time I made the appointment. I had taken the day off and waited 2 weeks for the appointment. When my insurance called they said they misunderstood the information. If they misunderstood the information I should not have to be punished because they decided to wait until the morning of to review the information that was given to them.
1.0 Rating
June 10th, 2015
Mediocrity with an attidude
Mediocre clinician with a bad temper and who usually sports a bad attitude. Don't fall for his gimmick -24 hour on call availability and his impromptu calls to other specialists to set up appointments for you. You don't need your doctor to be available to you 24 hours a day or to set up appointments for you, you need your doctor to be thorough and instead spend that time listening, examining and counseling -things he invests little time on. Oh, and back to the attitude, if you catch him on a bad day, you have the pleasure of paying him to give you attitude or to endure one of his rants; he of course would likely tell you that his nasty attidude reflects his deep commitment to his patients - but it doesn't- it reflects his lack of empathy and poor manners. In short, much better cardiologists in Miami.
5.0 Rating
December 11th, 2014
I think he is excellent doctor.
1.0 Rating
June 6th, 2013
My experience
I did not like my experience with this doctor. His staff was rude when I asked for a copy of my test results and they told me it would be well over $100 because it was so many pages yet, when my doctor requested a copy of it, it was only 2 pages long. And all they sent them was a summary of what the test results said. This office was also sending certified letters to my home address saying that I had a life or death condition that needed attention. It was a very scary letter. I saw two cardiologist after, and had the sonogram repeated and everything was completely NORMAL! No life and death situation. I can't imagine what would have happened if I stayed going to to this doctor. I would have been put on medication that I did not need and was being told I had a serious condition that did not exist. That makes me feel very uneasy. Always get a second opinion. Thats my advice to everyone. It's your health and your life.
5.0 Rating
June 13th, 2012
The most compassionate doctor I have seen in years
1.0 Rating
April 3rd, 2012
A Hysteric Doctor who make the client became anxious
I have never seen a Doctor like this who became upset because of the client need to do questions.I have never seen a Doctor like this who reacts like a hysteric person because dosn't want to listen to the pclient concerns.This Doctor instructed me during the first office visit to take a medication without referred me to the appropiate specialist.Later,during the Stress test did all the things to make me feels scare and anxious,instead of comfortable and relaxed.I think is dangerous his practice like a cardiologist.Inssurance company should know that this doctor recommend medications for depression,without refer the client to the specialist in that area.
Nearby Doctors

Dr. Manuel Abella is similar to the following 3 Doctors near Miami, FL.